May
"Step out of the city for a few days to relax and enjoy a daily yoga program in nature"
If a weekend retreat is not possible a Personal Retreat time out can be taken at any time for as many days as required.
A Gift Voucher is a wonderful gift for your yoga friend or friend.
Arrival & Departure for Weekend Retreats
Fri between 2pm & 5pm to Sun 2pm
Sat 8.45am to Sun 2pm
Day Options Sat 8.45am to 9pm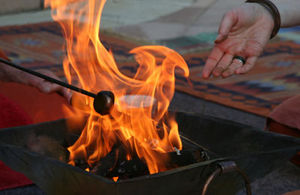 05 - 07 May $290 Enrol
06 - 07 May $220 Enrol
05 - 07 May $464 Satya Enrol (20% dis - double enrolment)
There are exoteric and esoteric aspects to havan. The exoteric part is ritual, with prescribed preparations and actions, while the esoteric part is the internal impact.
The Principles of Havan weekend will be experiential along with discussion on the deeper meaning of havan.

Components
the ingredients
symbolic forms of the tattwas – elements
the use of Vedic mantras
the symbolic elements of the building or place of havan
the purpose of conducting havan
use of sankalpa and the ancient purification ritual meanings
You will be engaged in the preparation of the Devi havan on Friday (arrive at 2pm to be engaged in the setup) and Mahamrityunjaya Havan on Saturday.
Saturday evening the havan is conducted with the Mahamrityunjaya mantra and side by side with the main havan you will be performing the havan with a separate kund (fire container) and the offering of the havan ingredients.
From the weekend experience you will feel confident in performing a simple havan at home for personal upliftment and for the benefit of all beings.
---
The Power of the Breath for Stilling the Mind & Moving Towards Meditation
12 - 15 May $360 Enrol
12 - 14 May $290 Enrol
12 - 15 May $576 Satya Enrol (20% dis - double enrolment)
Take the opportunity of the extra day to deepen your experience of the quiet mind
"I used to meditate, but I stopped"
"I meditate sometimes, but I don't have the discipline to do it regularly."
"Why? When you have time and space, and the desire to be still and sit for meditation, part of the mind takes the licence to move in and wreak havoc."

Pause from the bustle of day-to-day planning and actions and retreat for a few days taming the rebel mind of its outward sneaky moving tendencies.
The Breath influences body and mind
Pranayama is declared by wisdom traditions and the ancient practitioners of yoga to be the bridge or stepping stone towards Stilling the Mind & Moving Towards Meditation.
Pre Meditation Pranayama Practices
The natural breath
Full Yogic Breath
Ujjayi Pranayama & Khechari Mudra – slow deep and relaxed breath with a focus on the sound of the incoming and outgoing breath
Bhramari – humming bee
Nadi Shodhana – alternative nostril breath to harmonise the outer and inner worlds
Meditation
Cultivating a comfortable sitting position for stillness
​Awareness of the breath
Observation of the roving mind and its habit patterns
Developing equanimity in reviewing the days events
The mind is less prone to distraction and will go deeper into meditation more happily after doing pranayama preparatory practices. Even if you spend 10 minutes of your allocated time for meditation doing the supportive practices and only 10 minutes in your meditation practice it is time well spent and effective in taming the rebel mind to be less restless, less judgemental and more peaceful.
---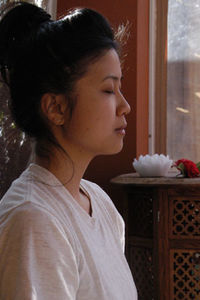 Increase the Relaxation Response and Reduce the Stress Response
19 - 21 May $290 Enrol
20 - 21 May $220 Enrol
19 - 21 May $464 Satya Enrol (20% dis - double enrolment)
Relieve anxiety naturally with postures and breathing techniques that unlock the breath & emotional toxicity.
When stressed or experiencing a need for self-protection the nervous system triggers the endocrine glands to release the flight and fright reactive homones.
This causes the heart to beat faster, restricked short and shallow breathing as if we are permanently hyperventilating and all the stress responses fully turned on. Prolonged periods of turned on stress responses and shallow breathing can intensify states of anxiety, panic attacks, fatigue, confusion and many other debilitating physical, mental & emotional health conditions.
You can turn the alarm signals of stress down by using self empowering practices of:
conscious deep breathing,
specific asanas – postures to deepen the breath and release tension,
stillness,
self awareness
& Yoga Nidra - relaxation.
The practices taught on this weekend offer tools to rectify, reset and restore the breathing patterns resulting in greatly invoking the relaxation responses and greatly reducing stress responses.
---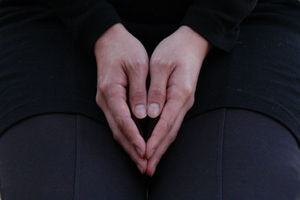 19 - 21 May Enrol
20 - 21 May Enrol
No Fee (full participation)
Please arrive before 5pm on the 19th or by 8.45am on the 20th and depart after lunch clean up - 1.30 on the 21st.

"It was pure joy to be involved in the Ashram lifestyle"
Heart in the Hands & Hands in the Moment Weekend - learning to be present: dynamic participation in the lifestyle of the Ashram as Karma Yoga – the yoga of mindful service and sharing of skills. Participation in either the organic veggie garden or other interesting environmental projects is an exchange for all yoga classes, yummy garden produce food and standard accommodation.
---
27 - 28 May $200 Enrol
27 - 28 May $340 Satya Enrol (dis - double enrolment)
Arrive at 9am to begin your retreat with a yoga class & yoga nidra - relaxation experience and much more to enhance your life through yoga.
Come and experience your first yoga ashram retreat
You may have heard about the Rocklyn Ashram but feel a little challenged in not knowing what an Ashram can offer.
The Rocklyn Ashram is situated in the depths of the Wombat State Forest and offers a quiet, digital free Saturday to Sunday yoga experience of deep rest for the body, mind and emotions.
A practical program of yoga including postures, breathing practices, chanting and lifestyle is presented to give an overview of the depth and wisdom of yoga for everyday life for balance and inner peace – joyful living.
---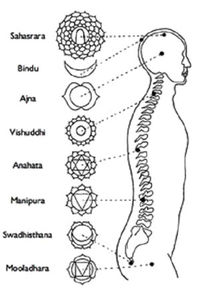 26 - 28 May $290 Enrol
26 - 28 May $464 Satya Enrol (20% dis - double enrolment)
Swami Premshakti is a senior swami in the Satyananda Yoga Tradition with over 35 years teaching experience. She has a grounded practical approach to teaching the Kriya Yoga practices, which she conveys with wisdom and intuition according to the needs of the students.
KRIYA means 'activity' or 'movement' and refers to the activity or movement of consciousness.
Kriya Yoga is a powerful practice which is suitable for all yoga practitioners. The ultimate purpose of Kriya Yoga is to create an awakening in the Chakras (energy centres in the body), purify the Nadis (energy channels) and to awaken Kundalini Shakti. This harmonises and expands consciousness and leads to a deeper understanding of our true nature.
The weekend includes What is Kriya Yoga and an introduction and practice of the Kriya Yoga practices 1, 2 and 3. For each Kriya there will be teachings of appropriate asana, pranayama, mudras, bandhas, psychic passage and chakra awareness.
---
1 week $250 Enrol
1 week to 1 month
15% discount for Health Care Card Holders
No further discounts apply
Sun 2pm – Sun 2pm
Intakes all year
Course Overview
Yoga @ the Ashram
Daily Timetable
This retreat is for those who wish to sustain and cultivate a positive attitude towards life.

Included are twice daily group sessions discussing the subject of focus for the day, a review at the end of the day before meditation, and the experience of regular yoga classes.
During the Living Consciously program participants will discover, experience and analyse the methods by which yogic principles and practices can be applied in their daily lives.
What was beneficial about the retreat?
"A great opportunity to rest my mind, reset patterns and to further commit to living consciously"
"Karma Yoga gave me the opportunity to observe and witness ones actions and reactions positively"
"Regular yoga practices both on and off the mat. Beautiful, peaceful and natural environment for yoga and lifestyle"
"Just perfect - timeout, yoga, lifestyle, reviving, refreshing and an inspiring experience in a beautiful ashram setting"
"Format - open, flexible, well balanced with practical & theory based sessions. Creative approach to developing a yogic lifestyle"​
"Karma Yoga - participation in the duties of the ashram life gave me a point of focus"
---
5 nights $495 Enrol
Mon 10.30am – Sat 2pm
7 nights $595 Enrol
Sun 2pm – Sun 2pm
Intakes all year
Daily Timetable
Yoga @ the Ashram
Course Overview
A Yoga Mindful Lifestyle Retreat differs a little from the Living Consciously program in that extra time is allocated after lunch to deepen relaxation and reclaim inner balance and direction during your personal retreat. Course material and group meetings are consistent with the Living Consciously concept of mindfulness.
What was beneficial about the retreat?
Yoga Nidra, the daily topic to witness and reflect on and the balance of all the yogas including Karma Yoga were highlights in my life changing experience.
Wonderful. It is one of the most peaceful settings I've had the privilege to be in. I am inspired.
Location, affordability & ethos
Group sessions. Complete toolkit to help re-assess your mind/lifestyle
During the Mindfulness Lifestyle Retreats program participants will discover, experience and analyse the methods by which yogic principles and practices can be applied in their daily lives.
---

A 4 day Yoga Retreat
Fee $400
01 - 04 May Enrol
08 - 11 May Enrol
15 - 18 May Enrol
22 - 25 May Enrol
Arrive 10.30am in time for Yoga Nidra - relaxation
This 4 day Yoga Retreat is part of a 1 month course of living consciously.
On completion of week 1, weeks 2, 3 & 4 can be undertaken at your own leisure.
The retreat supports personal time and space to re assess if we are focusing on what is important to us in life, and if we are creatively balancing our spiritual and worldly health and wellbeing effectively.
This special Yoga Retreat program includes: yoga postures, breathing techniques, yoga nidra – relaxation, meditation, focused action in the lifestyle, and twice daily group discussions on subjects of awareness from the text
eBook Yoga With Attitude
One is encouraged to make notes or keep a spiritual diary throughout the retreat. At the end of your retreat take some time to re assess in the following way:
What insights have been gained throughout the retreat to support health & wellbeing effectively
How do you intend to apply and consolidate in a practical ongoing way the benefits and insights gained during your retreat
What challenges were met and how did you respond to them - responses and reactions
---
Sat 06 May $70 Enrol
10.30am - 8.30pm
14 May (No Fee)

After lunch there is a guided walk around the ashram grounds, time to ask about the activities and programs conducted at the centre and which programs may be more appropriate for your specific needs.