Corporate Wellness Package - Group or Individual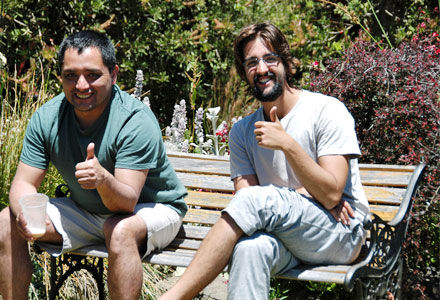 07 - 10 Dec $500 Book Here
For Group or Individual
A 3 day retreat surrounded by nature's beauty in the Wombat Forest is an opportunity to have time out
with yoga practices to totally reset,
daily guided 1/2hr relaxation,
give space for creativity
and completely rest the body, clear the mind,
slow walks,
organic garden food and return to life refreshed.
Immerse yourself in the simplicity of the Ashram environment surrounded by the Wombat Forest only 11/2hrs from the CBD.
Amazing, soulful experience – Guest 2023
What an incredible journey it turned out to be! When my friend proposed a yoga weekend retreat, I initially envisioned a mix of yoga sessions and ample wine indulgence. Little did I know, my assumptions would be pleasantly shattered. Having meticulously researched the retreat beforehand, I aimed to manage my expectations, but nothing could prepare me for the truly exceptional experience that unfolded.
This retreat proved to be a genuine respite from the chaotic urban routine, offering a chance to embrace simplicity and find mental rejuvenation. From the nourishing, unpretentious yet delectable meals, to the unassuming yet cozy rooms, every aspect exceeded my hopes. The natural beauty of the surroundings, elegantly woven into the retreat's grounds, provided a serene backdrop that seemed almost therapeutic.