Welcome to the Yoga Teachers' & Student Support Page

Did you know....?
Rocklyn Yoga Ashram offers a teacher free week for Full SYTA Members, & current Yoga Australia members .
Quote your SYTA or YAustralia member number when booking.
7 day Teacher Free Week ½ day Karma Yoga & ½ day Personal Retreat per calendar year with a minimum of 2 consecutive days per visit
Teacher Free Week Daily Timetable
Discount on Programs
10% discount for full member of SYTA on PD courses held at Rocklyn Yoga Ashram + 10% discount on publications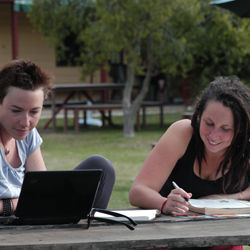 We welcome teachers
Rocklyn Yoga Ashram welcomes both trainee teachers and fully accredited teachers in the Satyananda system of yoga wishing to offer their skills or gain skills in teaching morning classes, yoga nidra, meditation, leading programs, weekend retreats, longer courses, school and community groups.
---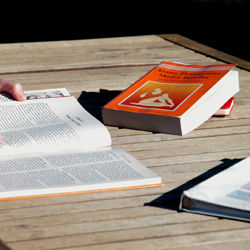 "It is the experience of so many of us as yoga teachers that we belong to an amazing comprehensive transformative system of yoga. We see it in our own lives and we see it create positive change in the life of our students."
Invitation to Yoga Teachers & Students
Yoga teachers and those studying in the Dimensions Yoga Modules are welcome to spend time in the Ashram bringing the teachings alive in an authentic ashram yoga lifestyle environment.

Support during Study
Recognizing the value of supporting all forms of learning and study the Rocklyn Yoga Ashram warmly invites yoga teachers, yoga students and formal study students to take advantage of living a yoga lifestyle with allocated study time.
A Practice of Likhit Japa by Julie
Living the Vidya of Yoga by Sn. Gyanmitra
Yoga and Ashram Life: A Transformative Experience