Yoga & Ashram Life Options
Options
Fee
Enrol
6 months (26 weeks)
Option: additional 6mths Fee Free
(commence on any day of the week)
Contact us for optional accommodation surcharges
Includes 1 month of
Living Consciously @ the value of $880
Arrive 2pm Depart 2pm


$2000

Mid week
(2 nights min)
No discount for camping


Arrive 2pm Depart 2pm



$35 pn
Fri, Sat, Sun
No discount for camping


Arrive 2pm Depart 2pm



$70
Sat, Sun
No discount for camping


Arrive 11am Depart 2pm



$50
1, 2 or 3 weeks
No discount for camping
(commence on any day of the week)


Arrive 2pm Depart 2pm



$130
per week
4 weeks
(commence on any day of the week)
Includes 1 week of
Living Consciously @ $250

Camping


Arrive 2pm Depart 2pm




$600




$565

Enrol




Enrol
8 weeks
(commence on any day of the week)
Includes 2 weeks of Living Consciously


Camping


Arrive 2pm Depart 2pm




$800




$760

Enrol




Enrol

Fees include food, standard accommodation and yoga classes
No further discounts apply.
Private, twin with or without ensuite accommodation has additional fees
Practical Details: Cancellation Policy, What to bring, Directions etc
Please note: if you are not able to arrive by the time specified an o/night residential fee applies
General Information
Bookings: please make your booking at least 2 days prior to your arrival date
Intakes: all year
Mobile Free Zones: all residential, eating & sitting areas
Yoga & Ashram Life Daily Timetable
Yoga @ the Ashram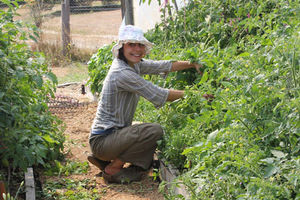 The Ashram lifestyle and daily yoga practices are based on a living tradition which is a complete and practical system for realigning and redirecting the emotions and the mind for positive and personal evolution.
Feedback January 2017
"Thank you all for my stay and experience at the Ashram last week. The programs, support and the way of life you offer to visitors is truly appreciated and I look forward to visiting again." John May 2017

"The last eleven weeks at Rocklyn have gifted me with deep peace and nourishment of my inner spirit. It has been pure joy to serve, love and give at the ashram. I was part of the continual cycle of energy as I mixed the sourdough, fed the steaming compost, weeded the garden, kindled fires, freshened rooms, scrubbed and swept. Here, what is once considered 'work' becomes life.
I have found delights abound in every moment, depending on whether your heart is open to notice them. Not only has my activity here been for the benefit of the whole community, but each task has some wisdom for me, each interaction, whether it be with person, animal or earth, contains some hidden treasure.
So in that way I have found a perhaps simple daily life to be immensely enriching. There is a particular feeling you get from sharing with others who are connected to this circle of life at the ashram. I so warmly thank everyone who was part of my life there, it has been such a pleasure to learn and grow with you all. I travel back out into to world feeling brighter, stronger and uplifted!" Fiona July 2017
What's in it for you?
4 classes a day: morning yoga class of asana (postures) and pranayama (breathing), yoga nidra (deep relaxation), meditation or havan (fire ceremony with mantra chanting) and evening program of chanting and discussion.
Delicious vegetarian meals, much of which is sourced from the ashram's organic vegetable garden, or local organic produce.
Become immersed in an authentic and traditional yogic lifestyle.
Understand the scope that yoga has to offer 'beyond the mat' by exposure to various branches and practices of yoga.
Developing practical tools for living: regularity and simplicity, self-awareness in daily life, overcoming mental conditioning and patterns, building positive attitudes and intention, harmonising the expression of head, heart and hands.
Are you up for the challenge?
How committed are you to making lasting positive changes in your life? How would you handle a week of:
Morning wake-up call at 5.30am for 6am class
Maintaining silence from evening until after breakfast, and at all meals on Wednesdays
Sharing a room with someone you've never met
Full participation in the ashram daily routine
Engaging with a diverse range of people of all ages, backgrounds, abilities and beliefs
A complete "digital detox" – switch off your mobile and leave your laptop at home
And at the end feel you have benefited
What to Expect
This retreat is for those who are young, or young at heart, dynamic and wish to sustain and cultivate a positive attitude towards life.
The Yoga & Ashram Life option includes approximately 5hrs of full time Karma Yoga - awareness, being fully engaged and present in action in the lifestyle with the daily ashram routine. The activities include, organic veggie garden, kitchen, maintenance, house keeping, and many other varied and interesting lifestyle projects.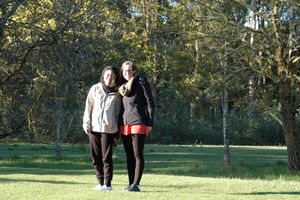 Daily Self Observations
observation of physical actions & surroundings
observation of the senses and their experience
awareness of thoughts
awareness of emotions
awareness of action & reaction
awareness of energy and its effects on the mind
awareness of attitudes, positivity and negativity
Yoga & Ashram Life Comments
"Engaging with others in a yogic lifestyle, the yoga practices and learning useful tools for life"
"A very unique and rewarding experience. Opportunity for self development & reflection"
"It is a fantistic way to have respite from a busy life and learn to live life more consciously/meaningfully"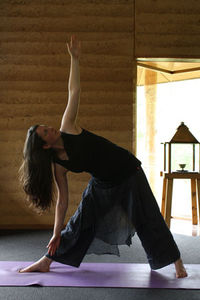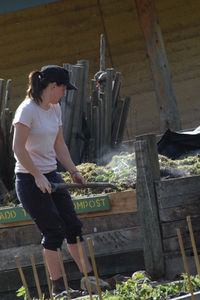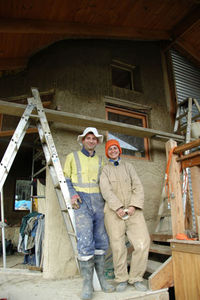 If you require a retreat with less active engagement in the ashram lifestyle check the
A Yoga Mindful Lifestyle Retreat