Living Consciously
This retreat opportunity is unique to Rocklyn Yoga Ashram
"Stable, nurturing routine/environment to help turn in to the self."
"Format - open, flexible, well balanced with practical & theory based sessions. Creative approach to developing a yogic lifestyle"
"Absolutely amazing. I feel like a new me." (David)
"Recentering and learning to live more consciously - I regained the importance of awareness."
Additional weeks can be paid for on completion of the 1st week
Complete weeks 2,3,4 in your own time
Intakes every Sunday throughout the year
No Living Consciously program from 16th to 29 Dec
1 week
$250
Enrol
2 weeks
$500
Enrol
3 weeks
$750
Enrol
4 weeks consecutive
(no discount available)
$880
Enrol
8 weeks consecutive
(no discount available)
$1760
Enrol


Fees include food, standard accommodation and course yoga classes

Private and twin share accommodation has additional costs.
What to bring, Optional Accommodation Surcharges, Directions etc
General Information
Bookings: Please make your booking at least 2 days prior to the commencement of the retreat
Arrive: Sun between 2pm & 4pm to Sun 2pm
Intakes: Intakes all year
Mobile Free Zones: all residential, eating & sitting areas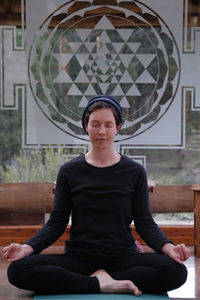 Living Consciously Daily Timetable
Yoga @ the Ashram
Challenges & Outcomes
Course Daily Overview
"I have had my own consistent yoga practice for more than 20 years. Yet, immersed in a period of sustained and very challenging transition, I was struggling to find my centre, and felt I was fraying apart around the edges. My intuition took me to Rocklyn Ashram… it was precisely the circuit breaker I needed. The Living Consciously program connected me daily with the warmth and wisdom of resident swamis.
Surrounded by nature and the simple rigour of ashram life I found the space I needed for quiet reflection, identifying patterns that no longer served me. One month later I stepped back into my life with renewed energy, stability and calm. The challenges still exist. But I know that the home I was seeking is inside myself." Charly - Aug 2017

What to Expect
This retreat sustains and cultivates a positive attitude towards life.
The program incorporates twice daily group discussions, a full yoga program and focuses on developing tools to enable, create and maintain balance and harmony in ones life, no matter what circumstances are been experienced. It provides a systematic framework wherein you can develop skills in self-observation and awareness, and where you learn how to:
observe and become conscious of physical actions and sense experiences;
become aware of your thoughts, emotions, energy and its effects on the mind, and attitudes of positivity and negativity in daily life;
observe the way you act and question why you act that way when it makes no sense;
develop awareness of thought patterns, ongoing patterns in life, and create new patterns;
create regularity and simplicity in life;
explore the difference between acting and re-acting to situations;
witness and disidentify with attachment to people, things, and attitudes;
transform negatives to positives, and maintain balance in the face of difficulties;
flow with life without sinking into it;
find self-acceptance as a step to making lasting changes;
act with intuition and wisdom, beyond the confines of the ego;
close the gap between perception of your needs and the reality of what you actually do need in your life.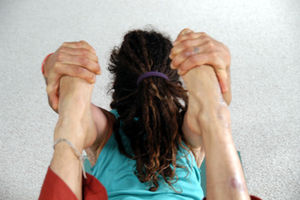 Enhancement of the whole personality is balanced with daily classes of:
Morning yoga classes: asana, pranayama & chanting
Yoga nidra – relaxation before lunch
Evening programs of havan, vedic chanting, discussions, satsang DVD's
Rostered days off and
After lunch personal time for study, music, walking, resting
The daily program includes approximately 5hrs of full time Karma Yoga - awareness whilst fully engaging in the activities with the ashram community in the daily ashram routine. The activities include, organic veggie garden, kitchen, maintenance, house keeping, and many other varied and interesting lifestyle projects.
All classes are expected to be attended as part of the ashram lifestyle to maintain harmony, health on all levels of the personality and to gain skills for living an ongoing life inspired by a yogic culture.
If you require a retreat with less active engagement in the ashram lifestyle please check the:
Yoga Mindful Lifestyle Retreat
Living Consciously Comments
"A great opportunity to rest my mind, reset patterns and to further commit to living consciously"
"Communicating mindfully and living more consciously in the present became an opportunity to appreciate contentment and joy as a way of life. My regular meditation practice is no longer restricted to just sitting! I feel calmer, I feel more at peace, and I am sleeping better than I have for many years."
"The tools including the steady routine and twice daily group sessions provided in the Living Consciously course have helped me become more mindful about how to make the so called mundane routines and daily activities, whether that's washing dishes, cooking, eating a meal, gardening, sweeping etc. enjoyable and transformative. "
"Just perfect - time out, yoga, lifestyle, reviving, refreshing and an inspiring experience in a beautiful ashram setting"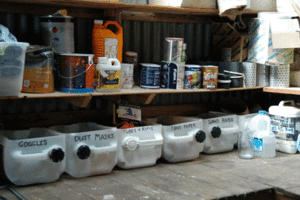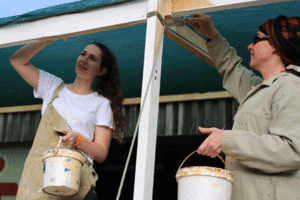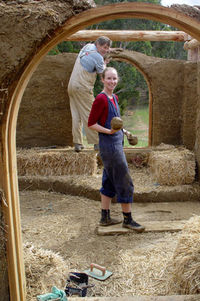 Visit the on line shop
Rocklyn Ashram Gallery