Creative School Programs at the Ashram

You are invited to contact Rocklyn Ashram to design a program to suit the needs of students as well as that of the school curriculum.
Many themes can be interwoven in the practice of yoga, e.g. permaculture and living life sustainably; creating peace and harmony in life; service; strength, dynamism and vitality, just feeling good, etc.
Programs can be conducted as:
Single or consecutive day visits.
Overnight stays with camping or dormitory facilities.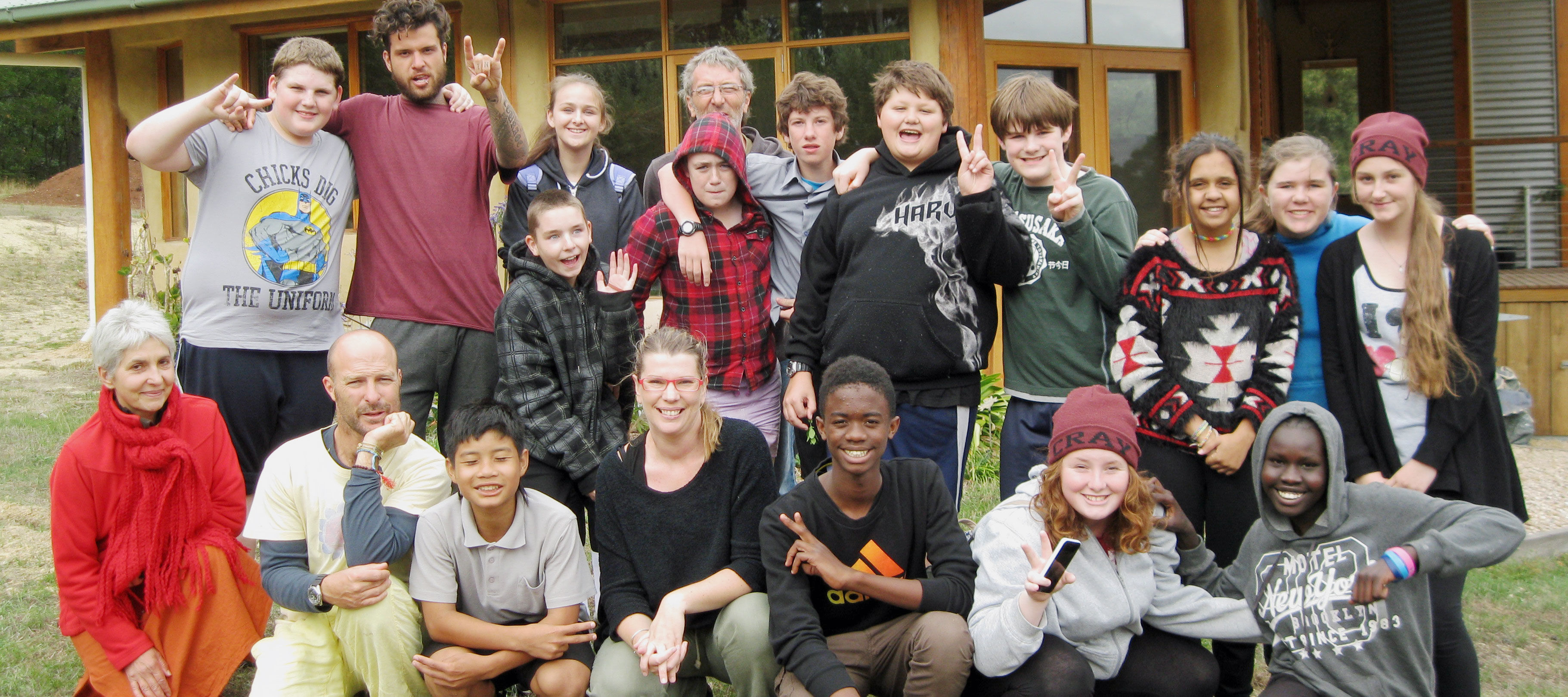 Yoga offers adolescents tools which can lead to excellence in all areas of life.
Releases tension and increases relaxation​Strengthens the body as well as making it flexible
Revitalizes low energy
Develops focus and concentration
Calms the emotions
Expands the awareness and develops mindfulness
Creates inner and outer harmony

Depending on the length of stay, and the aim of the school, activities include:
Yoga classes incorporating physical postures and breath expansion.
Deep relaxation (Yoga Nidra) and meditation.
Karma Yoga (working effectively with others, and service to the community).
Time for reflection, discussion, questions and answers.
If staying overnight, introduction to:
Meditation, havan, a fire ceremony, which aims to balance the internal as well as the external environment.
An explanation of the philosophy underpinning the ashram and its practices as well as a guided tour.
Comments from students who have participated in yoga activities at the Ashram.
It was fantastic, I do not feel stressed or angry or even excited, I just feel chilled
The relaxation and breathing was beneficial because it helped me to let go of all things negative
It felt so good to be in tune with myself and the environment around me
Before Booking: Our Covid Safe Plan