Personal Retreat




Personal Retreats can be any length of time - a few days, a week, or a month, whatever helps to regain life balance.
Allows people to slow down and look at life objectively
I am feeling newly re-invigorated after my stay
It was an incredibly positive experience
Peace & connectedness, beautiful place offering genuine yoga practices and lifestyle
Rocklyn Ashram is an amazingly nurturing, uplifting environment


The Best Thing About a Stay at Rocklyn is...
What to Expect
An ashram is a place where you come to immerse yourself to fully experience the simple daily yoga program designed to develop and harmonise all the different layers of the personality, providing physical and pranic wellbeing, mental relaxation, self understanding and inner peace.
We invite and encourage you to participate and experience the daily program to enhance self awareness and focused attention as a way of life beyond the mat.

Fees
Per person per night $95
Fees: includes food, standard accommodation and course yoga classes
Fees & Optional Accommodation Fees
Please make your booking at least 2 days prior to the commencement of the retreat.
Arrive
before lunch, depart before lunch
(if you wish to stay for Yoga Nidra & Lunch - donation $20)
after lunch, depart after lunch
Personal Retreat Daily Program
Yoga @ the Ashram
Practical Details: What to bring, Fees, Directions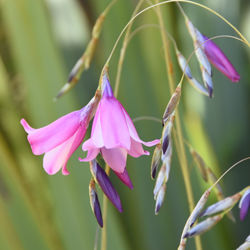 From the morning yoga class, yoga nidra - deep relaxation, meditation, to community lifestyle and periods of mouna (silence), visitors to the ashram can take refuge in the supportive foundations set in place. During your stay you may like to explore the bike riding and walking tracks through the forest surrounding the Ashram.
Or just take it easy relaxing in the quiet spaces in the Ashram gardens.
Personal Retreat Self-Study
One is encouraged to make notes or keep a diary throughout the retreat
Observation of sense experiences – the mind can be made present by focusing on the here and now
Awareness of thoughts – practice observing the thoughts and learn to dismiss unnecessary mental traffic
Awareness of emotions, responses & reactions – remain observant in the face of the unexpected
Or check in the Information Folder in your building for more suggested topics of awarenes

At the end of your retreat take some time to re assess in the following way:
What insights have been gained throughout the retreat to support health & wellbeing effectively
How do you intend to apply and consolidate in a practical ongoing way the benefits and insights gained during your retreat
What challenges were met and how did you respond to them - responses and reactions

Personal Retreat Comments
I spent three nights at the Rocklyn Ashram, seeking a tonic to a busy and at times overwhelming life and found the quiet, serenity and routine of the Ashram to be both soothing and rejuvenating. The stillness and silence of the Ashram allowed my body and mind to slow down so that I was able to recognize my own wisdom and peace
A place to get clarity of mind away from influences, perfect & pleasant
There is a good balance between sadhana - practices: postures, breathing techniques, meditation, relaxation, chanting, karma yoga - yoga awareness in action, and free time

General Information
Intakes all year
Mobile free zones In all residential, eating & sitting areas
Additional private classes or help with setting up a personal home practice can be arranged with an experienced residential Satyananda Yoga teacher.
Online Shop
Rocklyn Ashram Gallery