September
"Step out of the city for a few days to relax and enjoy a daily yoga program in nature"
If a weekend retreat is not possible a Personal Retreat time out can be taken at any time for as many days as required.
A Gift Voucher is a wonderful gift for your yoga friend or friend.
Arrival & Departure for Weekend Retreats
Fri between 2pm & 5pm to Sun 2pm
Sat 8.45am to Sun 2pm
Day Options Sat 8.45am to 9pm

01 - 03 Sep $290 Enrol
02 - 03 Sep $220 Enrol
01 - 03 Sep $464 Satya Enrol (20% discount for 2)
"Pranayama is a method of refining the makeup of one's pranic body, one's physical body and also of one's mind. In this way, it is possible for a practitioner to become aware of new dimensions of existence." Swami Satyananda
Prana
Prana is the basis of life. Hatha yoga is a carefully constructed system of practices for the management of prana. Within hatha yoga, pranayama is the category of practice that is most directly involved with awakening, expanding and directing the pranas of the human body. Therefore, pranayama is a fundamental method of influencing ones experience of life. Conversations on the Science of Yoga - Pranayama
---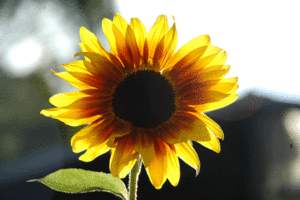 03 - 10 Sep $675 Enrol
$574 Enrol (Early Bird Discount fully paid by 29 Aug)
Retreat Timetable
Feeling stuck can become an opportunity for a Spring De Clutter Retreat for change instead of sinking in it:
Whether you feel stuck in your day to day repetitive work environment, your yoga practice and spiritual growth or any other aspect of life it is frustrating, unfulfilling and breeds unhappiness and discontent.
Set the task of daily self-awareness in observing the unaware patterns in your regular life. These patterns may be hidden in physical, mental and emotional patterns in the body, mind or speech. By doing a simple regular practice of self-awareness meditation at the end of the day and consciously watching these patterns will identify a graph of continual unconscious habits patterns.
Change begins once we become aware of the derailing effect unconscious habit patterns have on our happiness in life.
A regular routine of 5 simple practical and regular yoga techniques can develop self-awareness infusing life with enhanced vitality and direction.
Regular practices of:
• Asana – postures
• Pranayama – breathing techniques
• Yoga Nidra – deep guided relaxation
• 5 subjects for Self Awareness:
Awareness of thought patterns
Awareness of reaction and responses
Learning to witness – equanimity – balance of mind
Transforming negative to positive
Creating a Sankalpa - firm intention
---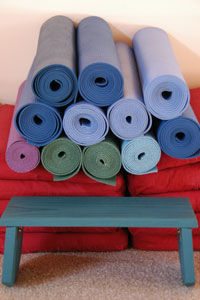 08 - 10 Sep $290 Enrol
09 - 10 Sep $220 Enrol
08 - 10 Sep $464 Satya Enrol (20% discount for 2)
At the beginning of the year we often look back over the year that has just flown by and did we ever Make a Start on that intended yoga, meditation and relaxation routine for much needed health and de-escalation of stress levels!!!
Usually the answer is no because somehow a mountain of other stuff got in the way.

The Make a Start Yoga & Meditation weekend will focus on building:
yoga postures to develop a good sitting position
awareness of breath
cultivating the discipline needed for stillness & breath awareness
The benefits of a regular practice of yoga & meditation is summarized as living consciously to experience a joyful way of living. It helps us manage our stress levels, improves the quality of our relationships, and enables us to access greater levels of clarity, insight, and focus.
Five important steps to make a start:
Set an intention or sankalpa for regularity
Rise a little earlier with the energy of the sun – only 15 minutes
Make sure you have a dedicated space for your practice that is fresh and clean
Look forward to your practice and enjoy it
Pre-prepare a healthy, fresh and delicious breakfast to mindfully eat without unconsciously picking up the mobile phone, newspaper or magazine
And one more step: don't leave your home without breathing deeply and taking the benefits of wellness and centeredness out the door with you.
---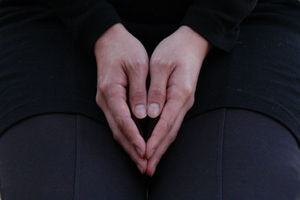 15 - 17 Sep Enrol
16 - 17 Sep Enrol
No Fee (full participation)
Please arrive before 5pm on the 15th or by 8.45am on the 16th and depart after lunch clean up - 1.30 on the 17th.

Heart in the Hands & Hands in the Moment Weekend - learning to be present: dynamic participation in the lifestyle of the Ashram as Karma Yoga – the yoga of mindful service and sharing of skills. Participation in either the organic veggie garden or other interesting environmental projects is an exchange for all yoga classes, yummy garden produce food and standard accommodation.
---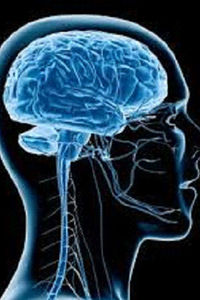 15 - 17 Sep $300 Enrol
16 - 17 Sep $250 Enrol
15 - 17 Sep $480 Satya Enrol (20% discount for 2)
Day Only
16 Sep $150 Enrol Arrive 8.45am - Departure 9.00pm
Attend this weekend in full and receive 12 CPD points
Memory is fundamental to the human experience. Personality, emotion, learning, creativity, and activities of daily living are a few examples of our experiences that directly rely on memory. Our memory is highly dynamic as it is constantly being shaped by what we experience and how we interpret these experiences. In addition, our age, mood, health, stress and physical activity levels also influence memory function. Thus, in seeking solutions for how memory can be preserved or even enhanced across the lifespan, we must adopt a holistic perspective of memory whereby we consider biological, psychological and social factors. Read more... Why Yoga Matters for your Memory
I found your presentation to be very interesting and very well
presented, it was a great mix of the science/research and
practice, which is very rare to find.
Elise, NSW
---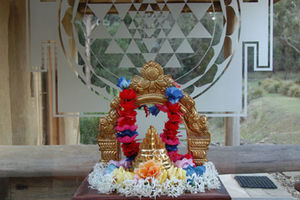 22 - 24 Sep $290 Enrol
23 - 24 Sep $220 Enrol
22 - 24 Sep $464 Satya Enrol (20% discount for 2)
Join the Navaratri Devi Puja Sadhana program to celebrate 3 days of Navaratri auspiciousness in chanting the mantras dedicated to Durga for preparing and clearing the path for clarity, direction and wellness in attaining the auspiciousness of Saraswati for creativity, beauty, knowledge & learning.

Devi mantras and Devi havans dedicated to Durga will be performed each morning, along with other chants to invoke blessings.
It is said that whatever time can be spent in Sadhana during Navaratri with sincerity and commitment it bestows upon us peace, plenty & prosperity and spiritual abundance required in leading a joyful and full expression of life.
---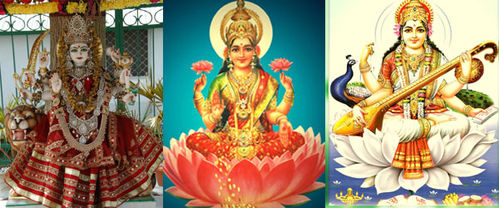 9 nights of
Devi Puja Sadhana
Navaratri Satsang by Sw. Satsangi

20 - 30 Sep $950 Enrol
20 - 30 Sep $807.50 Enrol (15% Early Bird Discount fully paid 10 September)
or $95 per night Enrol
Arrive in time for Devi Havan @ 5.30pm
Chanting of the Devi Bhajans, morning havan mantras and the Durga Path will be lead by Sw. Muktimurti. Muktis ability to teach the mantras during Navaratri cultivates understanding and a deep inner experience during this time of auspiciousness and sadhana to overcome the obstacles in life.
The text Sri Saundarya Lahari is a compilation of beautiful stotras - verses in praise of Devi or Tripura Sundari. Along with the daily chanting of verses from the text, a special sadhana of discussion and writing of the stotras – verses with the associated mantras and yantras will be included in the Navaratri program. The sessions will be conducted by Sw. Atmamuktananda.
Please bring your text, a special note book and a nice pen to write the mantras and draw the yantras associated with the verses. This sadhana can be continued at home as an anusthana (dedicated practice for a duration of time). The tantras declare the Sri Saundarya Lahari sadhana assists one in overcoming obstacles in life.
Navaratri, literally meaning 'nine nights', commemorates the slaying of the demons by invoking Rama and the goddess Durga, ensuing victory of good over evil. In yoga, these nine nights are considered by the constellations formed and the ancients, auspicious for conducting an anushthana or fixed sadhana in order to bring about inner transformation.
Over nine nights of mantra chanting, havan and satsang, negative tendencies are rooted out and alignment with the positive takes place. The power of Devi, or cosmic energy, is invoked in three forms - Durga, Lakshmi and Saraswati - thereby awakening the appropriate energy needed for transformation to take place.
Firstly by cleaning and purifying the inner environment; secondly by decorating, beautifying and nourishing the inner landscape; and lastly, allowing energy to flow creatively in an appreciation of life itself.
On the final day all sadhana and any personal austerities are ceased and Vijaya the victory day is celebrated by havan and expressing joy and upliftment for the beauties and abundance showered upon us in life.
---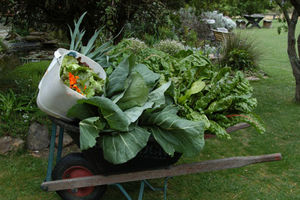 1 week $250 Enrol
1 week to 1 month
15% discount for Health Care Card Holders
No further discounts apply
Sun 2pm – Sun 2pm
Intakes all year
Course Overview
Daily Timetable
This retreat is for those who wish to sustain and cultivate a positive attitude towards life.
Included are twice daily group sessions discussing the subject of focus for the day, a review at the end of the day before meditation, and the experience of regular yoga classes.
During the Living Consciously program participants will discover, experience and analyse the methods by which yogic principles and practices can be applied in their daily lives.
What was beneficial about the retreat?
"A great opportunity to rest my mind, reset patterns and to further commit to living consciously"
"Karma Yoga gave me the opportunity to observe and witness ones actions and reactions positively"
"Regular yoga practices both on and off the mat. Beautiful, peaceful and natural environment for yoga and lifestyle"
"Just perfect - timeout, yoga, lifestyle, reviving, refreshing and an inspiring experience in a beautiful ashram setting"
"Format - open, flexible, well balanced with practical & theory based sessions. Creative approach to developing a yogic lifestyle"​
"Karma Yoga - participation in the duties of the ashram life gave me a point of focus"
---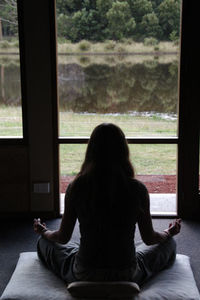 5 nights $495 Enrol
Mon 10.30am – Sat 2pm
7 nights $595 Enrol
Sun 2pm – Sun 2pm
Intakes all year
Daily Timetable
Course Overview
A Yoga Mindful Lifestyle Retreat differs a little from the Living Consciously program in that extra time is allocated after lunch to deepen relaxation and reclaim inner balance and direction during your personal retreat. Course material and group meetings are consistent with the Living Consciously concept of awareness.
What was beneficial about the retreat?
Yoga Nidra, the daily topic to witness and reflect on and the balance of all the yogas including Karma Yoga were highlights in my life changing experience.
Wonderful. It is one of the most peaceful settings I've had the privilege to be in. I am inspired.
Location, affordability & ethos
Group sessions. Complete toolkit to help re-assess your mind/lifestyle
During A Yoga Mindful Lifestyle Retreats program participants will discover, experience and analyse the methods by which yogic principles and practices can be applied in their daily lives.
---

A 4 day Yoga Retreat
Fee $400
04 - 07 Sep Enrol
11 - 14 Sep Enrol
18 - 21 Sep Enrol
25 - 28 Sep Enrol
Arrive 10.30am in time for Yoga Nidra - relaxation
This 4 day Yoga Retreat is part of a 1 month course of living consciously.
On completion of week 1, weeks 2, 3 & 4 can be undertaken at your own leisure.

The retreat supports personal time and space to re assess if we are focusing on what is important to us in life, and if we are creatively balancing our spiritual and worldly health and wellbeing effectively.
This special Yoga Retreat program includes: yoga postures, breathing techniques, yoga nidra – relaxation, meditation, focused action in the lifestyle, and twice daily group discussions on subjects of awareness from the text
eBook Yoga With Attitude
One is encouraged to make notes or keep a spiritual diary throughout the retreat. At the end of your retreat take some time to re assess in the following way:
What insights have been gained throughout the retreat to support health & wellbeing effectively
How do you intend to apply and consolidate in a practical ongoing way the benefits and insights gained during your retreat
What challenges were met and how did you respond to them - responses and reactions
---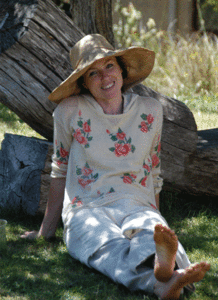 Sat 16 Sep $70 Enrol
10.30am - 8.30pm
17 Sep
"It's an excellent place for relaxation and to spend a day here is worthwhile" - from Barbara
No Fee for the Open Day program