October
"Step away for a few days to relax and enjoy a daily yoga program of self nurturing in a forest location"
If a weekend retreat is not possible a Personal Retreat can be taken at any time for as many days as required.
A Gift Voucher is a wonderful gift for your yoga friend or friend.
Arrival & Departure for Weekend Retreats
Fri between 2pm & 5pm to Sun 2pm
Sat 8.45am to Sun 2pm
Course fees include: standard accommodation, all food and yoga classes as per the daily timetable
Prof. Dr. Gernot Minke - Bioarchitecture
06 - 07 Oct $300 Book Here
06 Oct - Day Only (8.45am - 9.00pm) $200 Book Here

A unique one off
Bioconstruction s

eminar with Gernot Minke from Germany, an International Bioconstruction expert on building with natural materials, raw earth in general, strawbale and green roofs...



During the weekend retreat, along with Gernot's inspiring talks and experiences in bioconstruction the ashram yoga program will be offered:
Yoga Nidra – deep relaxation
Morning Yoga class & meditation
Havan – fire & the chanting of mantras for all beings and the environment
Evening program of discussion and kirtan – chanting with music
Time for friendship, stimulating discussions and environmental awareness in nature surrounding the ashram
---
Navaratri 9 days of Devi Celebration & Sadhana

Invoking auspiciousness: 3 days Durga, 3 days Lakshmi, 3 days Saraswati

08 - 18 Oct $950 Book Here Early Bird 30 Sep
08 - 18 Oct $1008 Book Here
$100 per day for shorter stays Book Here
About.....Shivam Rath & Mico Sundari - sharing kirtan & music during Navaratri
Engaging in sadhana of mantra, yantra and pooja - applied sincerity, commitment and endurance at the auspicious time of Navaratri bestows great benefits on the practitioner. It is declared by the ancients that particular constellations are auspicious and full of abundance granting peace, plenty and prosperity for overcoming personal, family, karmic and social obstacles.

Navaratri – 9 nights of Devi Pooja, Havan, Yantra & Mantra sadhana will be dedicated to invoking the qualities and strengths of Shakti in the form of:
3 days – Durga, bestows vigour upon all aspects of your personality. She removes all your obstacles and destroys the vicious samskaras that hinder your spiritual progress.
3 days – Lakshmi, fills you with divine virtues and blesses you with material prosperity too, so that, freed from mundane anxieties, you may pursue the spiritual ideal.
3 days – Saraswati, unlocks the gates of wisdom and reveals the realm of spiritual knowledge. She opens your inner eye of intuition and discrimination. You begin to perceive reality and turn away from the unrealities, the deceptive appearances of this world.
The Mother in these 3 forms bestows the shakti energy for transformation in redirecting the mind away from the unnecessary habitual patterns that create distress in life to sattwic – harmonious qualities that create peace and balance in everyday life.
The last day is called Vijaya which indicates victory over the negative to the positive or tamas - darkness to sattwa - illumination.
---
Yoga Nidra Instructors Course
19 - 26 October - week long residential
six weeks part time consolidation
07 - 09 December concluding weekend
$1800 Early Bird 28 Sep
$2000
---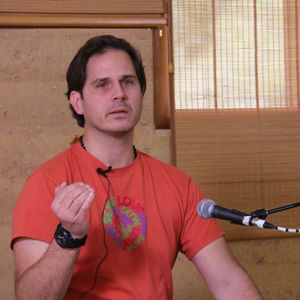 26 - 28 Oct $405 Book Here Early Bird 19 Oct
26 - 28 Oct $450 Book Here
27 - 28 Oct $400 Book Here
Attend this weekend and gain full PD points
More about Dr. Maarten A. Immink
A wandering mind is full, a centered mind is mindful: The art and science of meditation
Meditation is has become a popular fix-all for everything from stress to physical health to relationships to work resilience. Despite this popularity, many do not understand how meditation is supposed to work, if they are doing meditation correctly and how to overcome the obstacles of meditation. Misconceptions and misunderstandings are common and this can create confusion, frustration and unfortunately, an end to practicing meditation.
Fortunately, the past two decades has seen an explosion of research work dedicated to understanding meditation and its influences on the mind, consciousness and the brain. This work has revealed the ways in which meditation not only supports mental and physical health but also optimises the brain to enhance performance and maintain brain function as we age.
In addition, recent research has identified key brain regions and processes that are involved in meditation. Armed with this understanding we can now develop research-evidenced approaches to meditation.
This course provides insights into the art and science of meditation based on integration of age-old wisdom and cutting-edge science – all with the aim of providing you with the knowledge necessary to start or enrich your own meditation practice and the key knowledge that you can draw upon to develop effective and rewarding meditation classes.
In this course, Maarten will draw on recent scientific discoveries, including from his own research, to provide you with knowledge related to the neuroscience of meditation and mindfulness and how the concepts of centering and de-centering relate to meditation and developing mindfulness. Maarten will also lead you through meditation practices that are designed to allow you to gain further insights into the art and science of meditation. Other practical activities are included to ensure you can apply the new knowledge to your own practice or to teaching others meditation.
This course is suitable for all levels of experience with meditation and all levels of scientific knowledge. Meditation will be based on both gentle movement and seated practices. Chairs are available for seated practice.
An electronic copy of course notes will be provided before the course. You can then print the notes at home or download to your device to refer to during the course.
---

Heart in the Hands & Hands in the Moment
12 - 14 Oct Book Here
13 - 14 Oct Book Here
No Fee (full participation)
Please arrive before 5pm on the 12th or by 8.45am on the 13th and depart after lunch clean up - 1.30pm on the 14th.

"It was pure joy to be involved in the Ashram lifestyle"
"Fantastic, thank you so much for the lovely opportunity to lend a hand. Rocklyn changed my life a few years ago, so I'm thrilled to give back in some little way." Penny
Heart in the Hands & Hands in the Moment Weekend - learning to be present: dynamic participation in the lifestyle of the Ashram as Karma Yoga – the yoga of mindful service and sharing of skills. Participation in either the organic veggie garden or other interesting environmental projects is an exchange for all yoga classes, yummy garden produce food and standard accommodation.
"You have to see a practical way to understand and apply the principles of Karma Yoga, and our focus is on the application and use of Karma Yoga for conscious evolution." Sw. Niranjanananda
---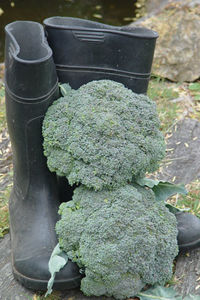 1 week $250 Book Here
1 week to 1 month
10% discount for Health Care Card Holders
No further discounts apply
Sun 2pm – Sun 2pm
Intakes all year
Course Overview
Daily Timetable
This retreat is for those who wish to sustain and cultivate a positive attitude towards life.
Included are twice daily group sessions discussing the subject of focus for the day, a review at the end of the day before meditation, and the experience of regular yoga classes.

During the Living Consciously program participants will discover, experience and analyse the methods by which yogic principles and practices can be applied in their daily lives.
What was beneficial about the retreat?
"A great opportunity to rest my mind, reset patterns and to further commit to living consciously"
"Karma Yoga gave me the opportunity to observe and witness ones actions and reactions positively"
"Regular yoga practices both on and off the mat. Beautiful, peaceful and natural environment for yoga and lifestyle"
"Just perfect - timeout, yoga, lifestyle, reviving, refreshing and an inspiring experience in a beautiful ashram setting"
"Format - open, flexible, well balanced with practical & theory based sessions. Creative approach to developing a yogic lifestyle"​
"Karma Yoga - participation in the duties of the ashram life gave me a point of focus"
---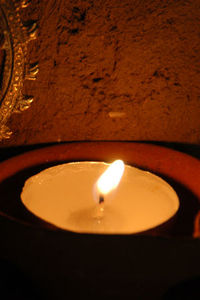 5 nights $550 Book Here
Mon 10.30am – Sat 2pm
7 nights $650 Book Here
Sun 2pm – Sun 2pm
Intakes all year
Daily Timetable
Course Overview

A Yoga Mindful Lifestyle Retreat differs a little from the Living Consciously program in that extra time is allocated after lunch to deepen relaxation and reclaim inner balance and direction during your personal retreat. Course material and group meetings are consistent with the Living Consciously concept of awareness.
What was beneficial about the retreat?
Yoga Nidra, the daily topic to witness and reflect on and the balance of all the yogas including Karma Yoga were highlights in my life changing experience.
Wonderful. It is one of the most peaceful settings I've had the privilege to be in. I am inspired.
Location, affordability & ethos
Group sessions. Complete toolkit to help re-assess your mind/lifestyle
During A Yoga Mindful Lifestyle Retreats program participants will discover, experience and analyse the methods by which yogic principles and practices can be applied in their daily lives.
---

A 4 day Yoga Retreat
Fee $450
Arrive 10.30am in time for Yoga Nidra - relaxation
This 4 day Yoga Retreat is part of a 1 month course of living consciously.
On completion of week 1, weeks 2, 3 & 4 can be undertaken at your own leisure.
01 - 04 Oct Book Here
08 - 11 Oct Book Here
15 - 18 Oct Book Here
22 - 25 Oct Book Here
29 Oct - 01 Nov Book Here

The retreat supports personal time and space to re assess if we are focusing on what is important to us in life, and if we are creatively balancing our spiritual and worldly health and wellbeing effectively.
This special Yoga Retreat program includes: yoga postures, breathing techniques, yoga nidra – relaxation, meditation, focused action in the lifestyle, and twice daily group discussions on subjects of awareness from the text
eBook Yoga With Attitude
One is encouraged to make notes or keep a spiritual diary throughout the retreat. At the end of your retreat take some time to re assess in the following way:
What insights have been gained throughout the retreat to support health & wellbeing effectively
How do you intend to apply and consolidate in a practical ongoing way the benefits and insights gained during your retreat
What challenges were met and how did you respond to them - responses and reactions
---

20 Oct $80 Book Here
​