Online Classes 2021
January Monthly Special 4 Classes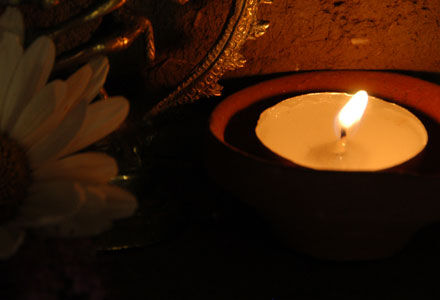 Cultivating connection with the stronger inner self
9.00 - 10.00am
23rd, 30th Jan $25.00 Join Us
23rd $15 Join Us
If you can, through self observation and self awareness become comfortably connected to the peacefulness within, your mind becomes your best friend. In the quieter inner self space you are able to focus the restless mind, have clarity, discernment and live a conscious and liberating life of creativity, stability in the unexpected and in joyfulness.
---
Regularity - yoga asana, pranayama & meditation Tuesdays & Wednesdays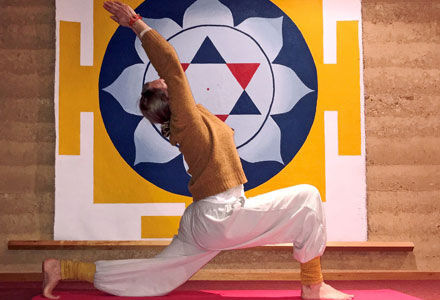 Asana, pranayama & stillness - with Sw. Atma
7.30 - 8.30am
26 - 27 Jan $30 Join Us
A regular practice of asana, pranyama, relaxation and meditation cultivates stablility, personal confidence and connects us with our positive nature and calmer mind.
Meditation - with Sw. Atmamuktananda
6.00 - 6.45pm
26 - 27 Jan $25 Join Us
In meditation, awareness is the key. Awareness is not vague or random, there is a method, a way to go about it. And the result is to become more at one with yourself, more at peace. That is what we are aiming for.
Option for 2 classes daily
7.30 - 8.30am Yoga asana, pranayama
&
6.00 - 6.45pm Meditation with Sw. Atmamuktananda
26 - 27 Jan $50 Join Us
---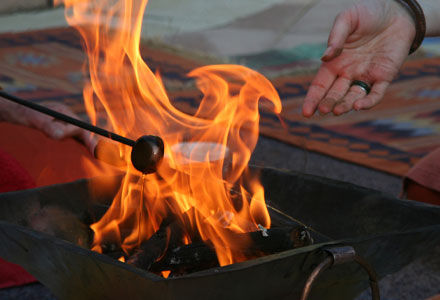 Each Saturday at the Rocklyn Yoga Ashram the Mahamrityunjaya Havan & Mantra Chanting is conducted at 5.30pm.
The Mahamrityunjaya Havan & Chanting is dedicated to the peace, wellbeing, protection and upliftment of all beings.
We invite you to join us on zoom at 5:25 pm.
Please register before 2.30pm to receive the zoom link To Register
---
Fully Online Dimensions of Yoga - study modules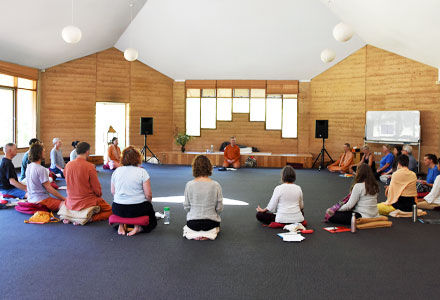 Hatha Yoga
Jnana Yoga
Karma Yoga
Bhakti Yoga
Yoga Instructor in the Satyananda Tradition
For more information please visit Dimension of Yoga - yoga study modules
---
Living Consciously Lifestyle Program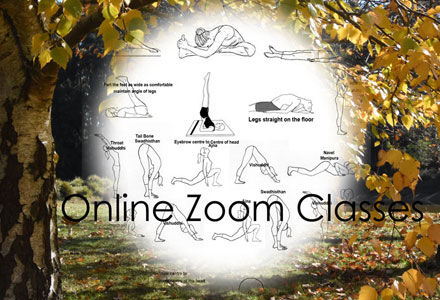 Creating positive lifestyle changes
Join Now one Topic at a time - view all the topics here
The Online Living Consciously Lifestyle program consists of 7 subjects PURCHASED SEPARATELY of daily awareness and daily practices.
Asana - postures & pranayam - 1 hr
Yoga Nidra - relaxation - 25 min
Meditation - 15 - 20 min
Supportive videos
Course text
Posture diagrams
The regular practices and daily focus on techniques for developing self-observation, assists us to reflect objectively, be less reactive and to act more wisely with clarity and discernment.