January
"Step away for a few days to relax and enjoy a daily yoga program of self nurturing in a forest location"
Arrival & Departure for Weekend Retreats
Fri between 2pm & 5pm to Sun 2pm
Sat 8.45am to Sun 2pm
Course fees include: standard accommodation, all food and yoga classes as per the daily timetable
If a weekend retreat is not possible a Personal Retreat can be taken at any time for as many days as required.
Summer Yoga Retreat - Yoga, Practical Yoga Psychology & Lifestyle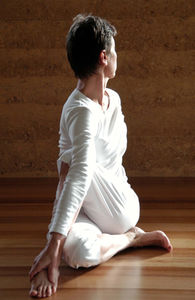 03 - 10 Jan $900 Book Here Early Bird 27 Dec
03 - 10 Jan $995 Book Here
Includes the book Practical Yoga Psychology

The Summer Yoga Retreat week of Practical Yoga Psychology begins with the "definitions of yoga" referencing the text Practial Yoga Psychology by Dr. Rishi Vivekananda and will systematically unfold as a way of life enhancing ones understanding of the whole personality.
Summer Yoga Retreat Timetable
Summer Yoga Retreat Overview
Knowledge of practical yoga psychology from the wisdom traditions systematically harmonise the entire personality on a deep internal level and external expression reflected in everyday life by living a life inspired by a yogic culture.
The Summer Yoga Retreat is based on the practices & theory as described in the text Practical Yoga Psychology – Dr. Rishi Vivekananda to bring about a comprehensive understanding of the multi-faceted layers of the total being. With a deeper understanding of the self and self-observation of repeated patterns, automatic habits and reactions we can then decide how to rebuild or redirect our awareness in developing new pathways to connect and align with our inherent positive qualities.
By committing to a sankalpa (firm intention) and dedication to the practices that offer valuable secrets for self-transformation, self-understanding, one is taken to another level of awareness and expression in life.
The daily practices, group discussions and applied theory combined with ashram life of regularity, simplicity, personal disciple and self-motivation leads to connection with our inherent positive qualities. Conscious application in everyday life is summarized as living a more harmonious, fulfilling existence less affected or defeated by demands, duties and distractions.
---
Watering the Roots of Wellness
04 - 06 Jan $375 Book Here Early Bird 30 Dec
04 - 06 Jan $400 Book Here
05 - 06 Jan $315 Book Here
Water the root, and the whole tree, grows strong.
Heal your soul, and your whole life will blossom.
Just like we water the roots of a tree to keep it alive and vibrant, to sustain ourselves we need to go deep within and nurture our spiritual essence, our spiritual awareness. To create wealth and wellness, we need to cultivate inner peace. In this way we are able to live in peace and harmony with the world.
Yogic science achieves inner peace by utilising yogic tools in a systematic way.
During this weekend we will explore some of the essential techniques which bring out our inner peace.
These include:
Respecting the goals you achieved in 2018 and cultivate on going wellness as you enter into 2019
Yoga capsules of asana and pranayama to keep our energy vibrant in a demanding world
Yoga Nidra or deep relaxation
The strength of resolve or sankalpa to harness our will
Living consciously with awareness
Ways to uplift our consciousness by keeping a diary and
Utilising the SWAN principle, a way of examining our interaction in the world for the upliftment of ourselves and others
More intuitive practices such as havans, fire ceremonies and kirtan, the chanting of mantras are also a normal part of the weekend.
This is an opportunity to use the strength of will to set your sankalpa for the year and to explore tools to keep it vibrant to sustain wellness.
---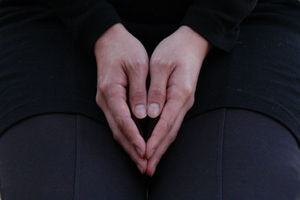 Heart in the Hands & Hands in the Moment
04 - 06 Jan $30 Book Here
05 - 06 Jan $20 Book Here
(full participation)
Please arrive before 5pm on the 04th or by 8.45am on the 05th and depart after lunch clean up - 1.30pm on the 06th.

"It was pure joy to be involved in the Ashram lifestyle"
"Fantastic, thank you so much for the lovely opportunity to lend a hand. Rocklyn changed my life a few years ago, so I'm thrilled to give back in some little way." Penny
Heart in the Hands & Hands in the Moment Weekend - learning to be present: dynamic participation in the lifestyle of the Ashram as Karma Yoga – the yoga of mindful service and sharing of skills. Participation in either the organic veggie garden or other interesting environmental projects is an exchange for all yoga classes, yummy garden produce food and standard accommodation.
"You have to see a practical way to understand and apply the principles of Karma Yoga, and our focus is on the application and use of Karma Yoga for conscious evolution." Sw. Niranjanananda
---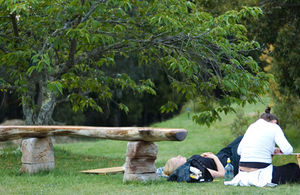 Invest in Yourself - spend time in nature, yoga for body/mind and rest
12 - 13 Jan $295 Book Here Early Bird 6 Jan
12 - 13 Jan $315 Book Here
Escape from the fuss and busyness of city living and enter into an environment of peace, yoga and nature.



No rush: Arrive at 10.30am in time to settle into your room and the ashram environment.
A short time of separation from the world can quickly reconnect us to our deeper levels of ourselves.
Yoga Nidra – relaxation is more than just overcoming everyday levels of tiredness. Yoga Nidra is an essential tool for reducing fatigue and maintaining good health. Done regularly the practice unburdens the mind, body and emotions of tensions and sustains emotional balance in the nervous system.
This Retreat offers you a supportive space to unravel accumulated stress and truly re-align with your inner quieter self. Take home a group of simple practices to sustain and support change and wellness as an experience on a daily basis:
Through a practical program of
yoga postures,
yoga nidra - deep relaxation,
meditative walks in the forest,
awareness of the breath for relaxation
---

A Dimensions of Yoga module
This module focuses on Hatha Yoga sadhana (personal practice) with a unique mix of practical immersion and theory. It is true to the classic texts of Hatha Yoga Pradipika and Gheranda Samhita and gives a serious introduction to chakras, prana and nadis with a comprehensive range of asana, shatkarma, pranayama and meditation practices. Everything is presented through the lens of Hatha Yoga, energy and transformation.
A week long residential intensive is followed by 11 weeks of home practice and study to give a solid foundation and lived experience of the essence of Hatha Yoga and a series of essential yoga tools for living.
FOR FURTHER INFORMATION AND COURSE APPLICATION

7 day residential 11 – 18 Jan 2019
11 weeks home prac. and study
final weekend w/e 5 – 7 Apr
$1800 Early Bird (by 15 Dec)
$1900
Deposit:
$800
Fulltime immersion option includes additional 11 weeks living at Rocklyn Ashram $1200
"Purification, firmness, steadiness, patience, lightness, inner perception and non-involvement are the seven sadhanas… Through shatkarma, purification of the body is achieved; through asanas, firmness, through pratyahara patience is achieved. Through pranayama, agility or lightness is achieved; through meditation, self realisation; and through samadhi, non-involvement, or detachment, and, undoubtedly, liberation are achieved." Gheranda Samhita, commentary and translation by Swami Niranjanananda Saraswati, Yoga Publications Trust, Munger 2012
This is one of two Dimensions of Yoga modules, the other being Raja Yoga: eight steps to self Understanding to be completed prior to commencing Yoga Instructor training, as part of the new course, Yoga Instructor in the Satyananda tradition (500 hrs), to be offered for the first time in 2019. The Dimensions of Yoga modules are designed to be standalone and complimentary and may be undertaken in order.
---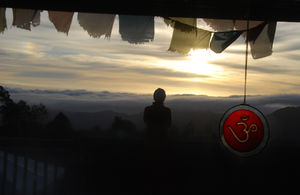 17 - 21 Jan $560 Book Here Early Bird 10 Jan
17 - 21 Jan $600 Book Here
With systematic practice of noble silence, you will be able to give a new orientation to your feelings.
Calm the bubbling emotions, instincts and impulses through noble silence.
Swami Sivananda


The seclusion of the ashram situated on the edge of the Wombat State Forest is a perfect silent retreat environment.
A short partial silent retreat offers precious time and space, not always available in other forms of living, for quieter and deeper self-reflection and self-enquiry.
The practice of noble silence coupled with meditation is an opportunity to become still, to consciously turn the mind inwardness, to experience enhanced connection revealing the inner quieter self.
By committing to a partial silent retreat with the practice of self-awareness and remaining the witness, the mind itself naturally becomes less busy, more focused and clear without effort, revealing deeper understanding and inner contentment.
The retreat includes:
yoga asanas & pranayama become the basis for stillness
pranayama practices to enhance meditation and inner silence
pratyahara - turning the attention inwards
Yoga Nidra – deep relaxation for body/mind/emotions
review of the day
practical yoga psychology on the 3 gunas - states of existence
sitting meditation: Antar Mouna – attitude of a witness to cultivate equanimity and inner silence
walking meditation using the senses to be present
encouraged to keep a personal diary
---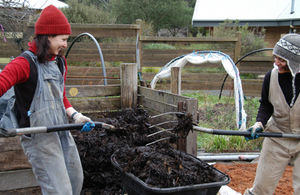 1 week $250 Book Here
1 week to 1 month
10% discount for Health Care Card Holders
No further discounts apply
Sun 2pm – Sun 2pm
Intakes all year

Course Overview
Daily Timetable
This retreat sustains and cultivates a positive attitude towards life.
Included are twice daily group sessions discussing the subject of focus for the day, a review at the end of the day before meditation, and the experience of 5 yoga related classes daily.
During the Living Consciously program participants will discover, experience and analyse the methods by which yogic principles and practices can be applied in their daily lives.
What was beneficial about the retreat?
"A great opportunity to rest my mind, reset patterns and to further commit to living consciously"
"Karma Yoga gave me the opportunity to observe and witness ones actions and reactions positively"
"Regular yoga practices both on and off the mat. Beautiful, peaceful and natural environment for yoga and lifestyle"
"Just perfect - timeout, yoga, lifestyle, reviving, refreshing and an inspiring experience in a beautiful ashram setting"
"Format - open, flexible, well balanced with practical & theory based sessions. Creative approach to developing a yogic lifestyle"​
"Karma Yoga - participation in the duties of the ashram life gave me a point of focus"
---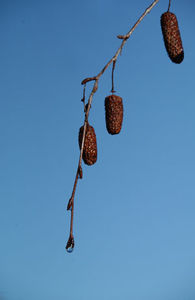 5 nights $600 Book Here
Mon 10.30am – Sat 2pm
7 nights $750 Book Here
Sun 2pm – Sun 2pm
Intakes all year
Daily Timetable
Course Overview

A Yoga Mindful Lifestyle Retreat differs a little from the Living Consciously program in that extra time is allocated after lunch to deepen relaxation and reclaim inner balance and direction during your personal retreat. Course material and group meetings are consistent with the Living Consciously concept of awareness.
What was beneficial about the retreat?
Yoga Nidra, the daily topic to witness and reflect on and the balance of all the yogas including Karma Yoga were highlights in my life changing experience.
Wonderful. It is one of the most peaceful settings I've had the privilege to be in. I am inspired.
Location, affordability & ethos
Group sessions. Complete toolkit to help re-assess your mind/lifestyle
During A Yoga Mindful Lifestyle Retreats program participants will discover, experience and analyse the methods by which yogic principles and practices can be applied in their daily lives.
---

A 4 day Yoga Retreat
Fee $495
Arrive 10.30am in time for Yoga Nidra - relaxation
This 4 day Yoga Retreat is part of a 1 month course of living consciously.
On completion of week 1, weeks 2, 3 & 4 can be undertaken at your own leisure.
07 - 10 Jan Book Here
14 - 17 Jan Book Here
21 - 24 Jan Book Here
28 - 31 Jan Book Here

The retreat supports personal time and space to re assess if we are focusing on what is important to us in life, and if we are creatively balancing our spiritual and worldly health and wellbeing effectively.
This special Yoga Retreat program includes: yoga postures, breathing techniques, yoga nidra – relaxation, meditation, focused action in the lifestyle, and twice daily group discussions on subjects of awareness from the text
eBook Yoga With Attitude
One is encouraged to make notes or keep a spiritual diary throughout the retreat. At the end of your retreat take some time to re assess in the following way:
What insights have been gained throughout the retreat to support health & wellbeing effectively
How do you intend to apply and consolidate in a practical ongoing way the benefits and insights gained during your retreat
What challenges were met and how did you respond to them - responses and reactions
---

Sat 26 Jan $90 Book Here
Open Day

10.30am - 2.00pm
Sun 27 Jan Book Here (No Fee for the Open Day program)
​