March



"Step away for a few days to relax and enjoy a daily yoga program of self nurturing in a forest location"
Arrival & Departure
Fri between 2pm & 5pm to Sun 2pm
Sat 8.45am to Sun 2pm
Fees include all food, standard accommodation, daily 6 yoga related classes + yoga philosophy
If a weekend retreat is not possible a Personal Retreat
can be taken at any time for as many days as required.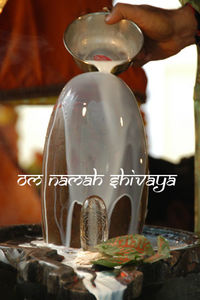 04 - 05 Mar $108 Book Here
Meditation, Dinner, Kirtan & Shivaratri Midnight Havan
Mon 4 Mar 5pm - 1am
Fee $35 Book Here
Shivaratri represents illumination in place of absolute darkness, the manifestation of knowledge in the superconscious state, the possibility of becoming fully awakened to one's inherent positive self.
The auspicious celebration at the time of the dark moon Shivaratri will be conducted at Rocklyn Ashram with shiva kirtans, bhajans, midnight havan and Abhishek – the ceremonial bathing of the shivalingam represents the purification of the soul. During the havan the mantra of Om Namah Shivaya will be chanted 1008 times to awaken the internal Abhishek of mentally pouring the waters of pure love over the Atmalingam of the lotus heart.

The external Abhishek is performed with various ingredients of vermilion paste representing virture; offering of milk, honey, fruit, sugar and curd to nurture the gratification in life; offering of bhasma, turmeric, tilak and saffron waters to purify; lighting of incense yields wealth and the lighting of oil lamps signifies the attainment of knowledge.
The offering of these important ingredients, mantra chanting and sincerity encourage the growth of devotion, commitment, integrity, courage, faith, trust and noble thoughts and actions.
---
Mind/body Relaxation Approach to Emotion & Stress
08 - 11 Mar $500 Book Here Early Bird 03 Mar
08 - 11 Mar $550 Book Here
09 - 11 Mar $450 Book Here
"Our Western society is oriented only in the direction of eliciting the fight-or-flight response. Unlike the fight-or-flight response, which is repeatedly brought forth as a response to our difficult everyday situations and is elicited without conscious effort, the Relaxation Response can be evoked only if time is set aside and a conscious effort is made." Dr. Herbert Benson
Quickness in the breath produces confusion and exhaustion
Moderate breath helps the mind to continue its activities
Slow breathing give tranquillity to the mind
Seeing our life's emotional patterns is a key to understanding ourselves, but seeing them as they are, creating a space where emotions can be felt, accepted and understood, without falling head long into them, is one of the most difficult tasks of self-observation.
When we feel a strong emotion, we often go into a rapid almost automatic response in which all sense of space and witnessing vanish.
Cultivating the capacity to self-observe at these difficult (or enjoyable) emotional intensities does not come easily, which is why we need to begin simply.
During the retreat the daily practices of yoga postures, breathing techniques and Yoga Nidra offered restores a sense of inner harmony, unloads the burdens and distractions of the mind/emotions and reconnects us to the more subtle layers of ourselves.
Yoga Nidra is a conscious practice of relaxation done in the pose of shavasana. The moment you make a decision to relax, the body starts secreting healthy positive hormones and wholesome messages to every minute aspects of your body, mind, emotions and the whole personality.
---
Sacred Earth - A Journey Into Stillness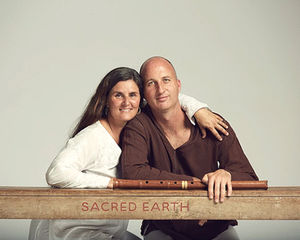 15 - 17 Mar
To make your booking please contact Sacred Earth
Join Prem & Jethro from Sacred Earth for a three day journey into stillness. Held in the mountains of Daylesford, Victoria at the beautiful Rocklyn Ashram. Let the gentle daily rhythm of sunrise meditation, yoga, blissful mantra singing, yoga nidra, walking & guided meditations, ceremony, laughter and nature time guide you into a natural state of stillness, a space where we can access our deeper self and connect with our inner peace through mindful living.
---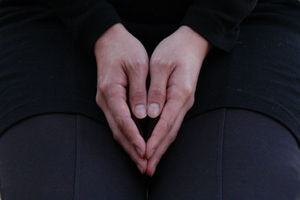 Heart in the Hands & Hands in the Moment
15 - 17 Mar $30 Book Here
(full participation)
Please arrive before 5pm on the 15th and depart after lunch clean up - 1.30pm on the 17th.



"It was pure joy to be involved in the Ashram lifestyle"
"Fantastic, thank you so much for the lovely opportunity to lend a hand. Rocklyn changed my life a few years ago, so I'm thrilled to give back in some little way." Penny
Heart in the Hands & Hands in the Moment Weekend - learning to be present: dynamic participation in the lifestyle of the Ashram as Karma Yoga – the yoga of mindful service and sharing of skills. Participation in either the organic veggie garden or other interesting environmental projects is an exchange for all yoga classes, yummy garden produce food and standard accommodation.
"You have to see a practical way to understand and apply the principles of Karma Yoga, and our focus is on the application and use of Karma Yoga for conscious evolution." Sw. Niranjanananda
---
Seek Joy in Silence
22 - 24 Mar $375 Book Here Early Bird 17 Mar
22 - 24 Mar $400 Book Here
23 - 24 Mar $315 Book Here
Train yourself to enter a state of silence. Calm the bubbling emotions, instincts and impulses through silence. With systematic practice, you will be able to give a new orientation to your feelings. You will be able to transmute your nature. You will be able to exercise supreme control over the nerves, muscles, emotions and instincts. Swami Sivananda
The ashram situated on the edge of the Wombat State Forest is a perfect silent retreat environment. A short silent retreat offers precious time and space, not always available in other forms of living, for quieter and deeper self-reflection and self-enquiry.
Being silent is an opportunity to be with yourself, to be still, here and now and experience enhanced connection with yourself and your surroundings.
A short silent retreat embracing the practice of self-awareness and the attitude of a witness naturally renders the mind less busy, more focused and clear, thus revealing deeper discernment and inner contentment.
The retreat includes:
yoga asanas & pranayama become the basis for stillnes
review of the day
sitting meditation: Antar Mouna – attitude of a witness to cultivate equanimity and inner silence
Yoga Nidra – deep relaxation for body, mind & emotions
walking meditation using the senses to be present
encouraged to keep a personal diary (optional)
---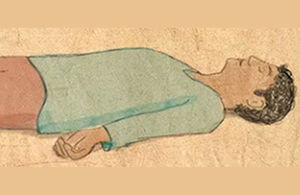 The Benefits of Yoga Nidra for Stress Management
29 - 31 Mar $375 Book Here Early Bird 24 Mar
29 - 31 Mar $400 Book Here
30 - 31 Mar $315 Book Here
Yoga Nidra is an accessible practice available in some form to almost everyone. The practice takes place lying down. It requires no special skills, other than to follow the instructions which consist of a systematic process for complete relaxation of body and mind.
Yoga Nidra takes place in the border between waking and sleeping. By taking the awareness to different aspects of experience such as breath, sense awareness, parts of the body, and different layers of mental awareness, all tension in the body and mind is released in a careful and deliberate way that creates profound relaxation.
The sankalpa or affirmation which is part of yoga nidra allows the practitioner to shape their own future. The practice is consistent with thousands of years of tradition developed to create a profound release from mind's entanglement in the sensory world. The effect of a short practice is in some ways similar to a long deep sleep that creates energy and freshness in body and mind.
---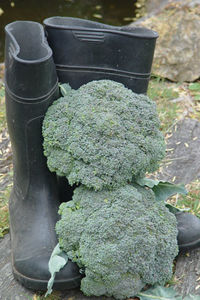 1 week $250 Book Here
1 week to 1 month
10% discount for Health Care Card Holders
No further discounts apply
Sun 2pm – Sun 2pm
Intakes all year
Course Overview
Daily Timetable
This retreat sustains and cultivates a positive attitude towards life.


Included are twice daily group sessions discussing the subject of focus for the day, a review at the end of the day before meditation, and the experience of regular yoga classes.
During the Living Consciously program participants will discover, experience and analyse the methods by which yogic principles and practices can be applied in their daily lives.
What was beneficial about the retreat?
"A great opportunity to rest my mind, reset patterns and to further commit to living consciously"
"Karma Yoga gave me the opportunity to observe and witness ones actions and reactions positively"
"Regular yoga practices both on and off the mat. Beautiful, peaceful and natural environment for yoga and lifestyle"
"Just perfect - timeout, yoga, lifestyle, reviving, refreshing and an inspiring experience in a beautiful ashram setting"
"Format - open, flexible, well balanced with practical & theory based sessions. Creative approach to developing a yogic lifestyle"​
"Karma Yoga - participation in the duties of the ashram life gave me a point of focus"
---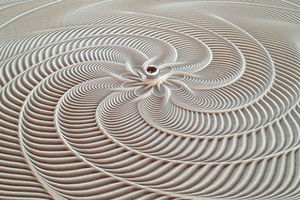 5 nights $600 Book Here
Mon 10.30am – Sat 2pm
7 nights $750 Book Here
Sun 2pm – Sun 2pm
Intakes all year
Daily Timetable
Course Overview

A Yoga Mindful Lifestyle Retreat differs a little from the Living Consciously program in that extra time is allocated after lunch to deepen relaxation and reclaim inner balance and direction during your personal retreat. Course material and group meetings are consistent with the Living Consciously concept of awareness.
What was beneficial about the retreat?
Yoga Nidra, the daily topic to witness and reflect on and the balance of all the yogas including Karma Yoga were highlights in my life changing experience.
Wonderful. It is one of the most peaceful settings I've had the privilege to be in. I am inspired.
Location, affordability & ethos
Group sessions. Complete toolkit to help re-assess your mind/lifestyle
During A Yoga Mindful Lifestyle Retreats program participants will discover, experience and analyse the methods by which yogic principles and practices can be applied in their daily lives.
---

A 4 day Yoga Retreat
Fee $495
Arrive 10.30am in time for Yoga Nidra - relaxation
This 4 day Yoga Retreat is part of a 1 month course of living consciously.
On completion of week 1, weeks 2, 3 & 4 can be undertaken at your own leisure.
04 - 07 Mar Book Here
11 - 14 Mar Book Here
18 - 21 Mar Book Here
25 - 28 Mar Book Here


The retreat supports personal time and space to re assess if we are focusing on what is important to us in life, and if we are creatively balancing our spiritual and worldly health and wellbeing effectively.
This special Yoga Retreat program includes: yoga postures, breathing techniques, yoga nidra – relaxation, meditation, focused action in the lifestyle, and twice daily group discussions on subjects of awareness from the text
eBook Yoga With Attitude
One is encouraged to make notes or keep a spiritual diary throughout the retreat. At the end of your retreat take some time to re assess in the following way:
What insights have been gained throughout the retreat to support health & wellbeing effectively
How do you intend to apply and consolidate in a practical ongoing way the benefits and insights gained during your retreat
What challenges were met and how did you respond to them - responses and reactions
---
Sat 09 Mar $90 Book Here
Open Day

10.30am - 2.00pm
Sun 10 Mar Book Here (No Fee for the Open Day program)
​