June



"Step away for a few days to relax and enjoy a daily yoga program of self nurturing in a forest location"
Arrival & Departure
Fri between 2pm & 4.30pm to Sun 2pm
Sat 8.45am to Sun 2pm
Fees includes all food, standard accommodation, daily 7 yoga related classes + yoga philosophy
If a weekend retreat is not possible a Personal Retreat can be taken at any time for as many days as required.
Inspired Living: Raja Yoga

Raja Yoga as a Living Experience
02 - 06 Jun $625 Early Bird 26 May
02 - 06 Jun $670
Includes the book - Mind, Mind Management & Raja Yoga (Yoga Drishti Series by Sw. Niranjanananda)
Overview: daily Raja Yoga themes of awareness
Daily Timetable
Introducing Pratyahara in taking Asana, Pranayama & Meditation to the level of Raja Yoga.
There are other aspects of yoga that complement the physical practices to expand the awareness, cultivate clarity, discrimination, reduce tensions and day by day shed light on developing a balanced and joyful mental and emotional approach to life in all its diversity.
During the retreat twice daily group sessions on the Raja Yoga subjects of awareness will be discussed and integrated as a personal experiential involvement in the ashram life. The publication of Mind, Mind Management & Raja Yoga support the daily practices and ashram life and become the guidelines followed during the retreat. This publication will enable you to continue the practices at home, in the workplace and generally to make yoga a living part of your daily awareness in life.
---


Awareness of Patterns of Thought
07 - 10 Jun $500 Book Here Early Bird 2 June
07 - 10 Jun $550 Book Here
08 - 10 Jun $450 Book Here
In time, by employing the awareness and observation skills that have been introduced during the retreat, it is possible to look more impartially at the thoughts. It will then be possible to notice the patterns, loops, and rhythms of the mental processes.
There is a tendency to create a mental "package" out of every situation and scenario, to gather up a situation and put it together, wrapping and rewrapping, tying and retying. We tend to wrap and tie the way we always have done. It is a familiar pattern, like a lifetime of Christmas rituals.
The packaging itself is illustrated with repeating patterns and often used colours, each wrapped with a certain dramatic weight. This is a simple package. We have the capacity to make very intricate packages, seamless, so subtle we forget they are packages of our own making and mistake them for reality.
During this retreat the task is not to stress about the continuing patterns of thought that often expose themselves in less busy environments, but to notice and observe the ones that keep recurring and their circular nature.
Designated periods of silence help us to become the impartial witness and decrease the mind from derailing and ruminating over and over on the collection of recycled patterns of thought.
---

Harmonising The Gunas - a map for Self Transformation
14 - 16 Jun $375 Book Here Early Bird 10 June
14 - 16 Jun $400 Book Here
15 - 16 Jun $315 Book Here
Sattwa - harmony, Rajas - movement, Tamas - inertia
In yoga there are several major maps of "everything" which can be used to explain fundamental qualities of our internal world and the exterior world around us. The three gunas, or qualities, are at a deep level in one such map.

The gunas – sattwa, rajas and tamas – may be referred to respectively as light, activity and stillness, or harmony, movement and inertia. These qualities form a kind of substratum to the universe and are reflected in the world around us and in our inner nature.
The three gunas encompass and transcend the mundane and go well beyond our normal thinking and understanding of ourselves. At an ordinary level the effects of the three gunas may be observed within us and also in the world. An observation of these three forces in life helps us to understand ourselves and our relationship with our surroundings.
By understanding the three gunas we are better able to identify true harmony and make steps towards achieving it.
---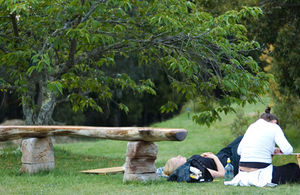 Invest in Yourself - spend time in nature, yoga for body/mind and rest
15 - 16 Jun $295 Book Here Early Bird 10 June
15 - 16 Jun $315 Book Here
Escape from the fuss and busyness of city living and enter into an environment of peace, yoga and nature.

No rush: Arrive at 10.30am in time to settle into your room and the ashram environment.
A short time of separation from the world can quickly reconnect us to our deeper levels of ourselves.
Yoga Nidra – relaxation is more than just overcoming everyday levels of tiredness. Yoga Nidra is an essential tool for reducing fatigue and maintaining good health. Done regularly the practice unburdens the mind, body and emotions of tensions and sustains emotional balance in the nervous system.
This Retreat offers you a supportive space to unravel accumulated stress and truly re-align with your inner quieter self. Take home a group of simple practices to sustain and support change and wellness as an experience on a daily basis:
Through a practical program of
yoga postures,
yoga nidra - deep relaxation,
meditative walks in the forest,
awareness of the breath for relaxation
Heart in the Hands & Hands in the Moment
28 - 30 Jun $30 Book Here
29 - 30 Jun $20 Book Here
(full participation)
Please arrive before 5pm on the 28th or by 8.45am on the 29th and depart after lunch clean up - 1.30pm on the 30th.
"It was pure joy to be involved in the Ashram lifestyle"
"Fantastic, thank you so much for the lovely opportunity to lend a hand. Rocklyn changed my life a few years ago, so I'm thrilled to give back in some little way." Penny
Heart in the Hands & Hands in the Moment Weekend - learning to be present: dynamic participation in the lifestyle of the Ashram as Karma Yoga – the yoga of mindful service and sharing of skills. Participation in either the organic veggie garden or other interesting environmental projects is an exchange for all yoga classes, yummy garden produce food and standard accommodation.
"You have to see a practical way to understand and apply the principles of Karma Yoga, and our focus is on the application and use of Karma Yoga for conscious evolution." Sw. Niranjanananda
---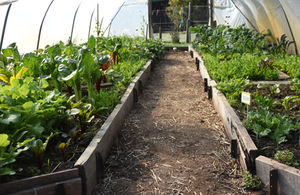 1 week $250 Book Here
1 week to 1 month
10% discount for Health Care Card Holders
No further discounts apply
Sun 2pm – Sun 2pm
Intakes all year

Course Overview
Daily Timetable
This retreat sustains and cultivates a positive attitude towards life.
Included are twice daily group sessions discussing the subject of focus for the day, a review at the end of the day before meditation, and the experience of regular yoga classes.
During the Living Consciously program participants will discover, experience and analyse the methods by which yogic principles and practices can be applied in their daily lives.
What was beneficial about the retreat?
"A great opportunity to rest my mind, reset patterns and to further commit to living consciously"
"Karma Yoga gave me the opportunity to observe and witness ones actions and reactions positively"
"Regular yoga practices both on and off the mat. Beautiful, peaceful and natural environment for yoga and lifestyle"
"Just perfect - timeout, yoga, lifestyle, reviving, refreshing and an inspiring experience in a beautiful ashram setting"
"Format - open, flexible, well balanced with practical & theory based sessions. Creative approach to developing a yogic lifestyle"​
"Karma Yoga - participation in the duties of the ashram life gave me a point of focus"
---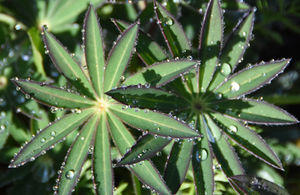 5 nights $600 Book Here
Mon 10.30am – Sat 2pm
7 nights $750 Book Here
Sun 2pm – Sun 2pm
Intakes all year
Daily Timetable
Course Overview
A Yoga Mindful Lifestyle Retreat differs a little from the Living Consciously program in that extra time is allocated after lunch to deepen relaxation and reclaim inner balance and direction during your personal retreat. Course material and group meetings are consistent with the Living Consciously concept of awareness.
What was beneficial about the retreat?
Yoga Nidra, the daily topic to witness and reflect on and the balance of all the yogas including Karma Yoga were highlights in my life changing experience.
Wonderful. It is one of the most peaceful settings I've had the privilege to be in. I am inspired.
Location, affordability & ethos
Group sessions. Complete toolkit to help re-assess your mind/lifestyle
During A Yoga Mindful Lifestyle Retreats program participants will discover, experience and analyse the methods by which yogic principles and practices can be applied in their daily lives.
---

A 4 day Yoga Retreat Mon - Thur
Fee $495
Arrive 10.30am in time for Yoga Nidra - relaxation
This 4 day Yoga Retreat is part of a 1 month course of living consciously.
On completion of week 1, weeks 2, 3 & 4 can be undertaken at your own leisure.
03 - 06 Jun Book Here
10 - 13 Jun Book Here
17 - 20 Jun Book Here
24 - 27 Jun Book Here

The retreat supports personal time and space to re assess if we are focusing on what is important to us in life, and if we are creatively balancing our spiritual and worldly health and wellbeing effectively.
This special Yoga Retreat program includes: yoga postures, breathing techniques, yoga nidra – relaxation, meditation, focused action in the lifestyle, and twice daily group discussions on subjects of awareness from the text
eBook Yoga With Attitude
One is encouraged to make notes or keep a spiritual diary throughout the retreat. At the end of your retreat take some time to re assess in the following way:
What insights have been gained throughout the retreat to support health & wellbeing effectively
How do you intend to apply and consolidate in a practical ongoing way the benefits and insights gained during your retreat
What challenges were met and how did you respond to them - responses and reactions
---

10.30am - 8.30pm

10.30am - 2.00pm
Sun 09 Jun Book Here (No Fee for the Open Day program)
​