A Yoga Mindful Lifestyle Retreat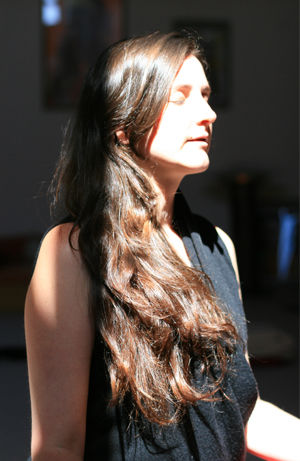 This retreat opportunity is unique to Rocklyn Ashram
"Calming and helpful for rebalancing life"
"Quiet, restful and affordable"
Additional weeks can be paid for on completion of the 1st week
Private and twin share accommodation has additional costs
Practical Details: What to bring, Optional Accommodation Surcharges, Directions etc
General Information
Bookings: Please make your booking at least 2 days prior to the commencement of the retreat
Arrive: 7 nights Sun between 2pm & 4pm to Sun 2pm
Arrive: 5 nights Mon 10.30am - Sat 2pm
Intakes: All year
Mobile Free Zones: all residential, eating & sitting areas
A Yoga Mindful Lifestyle Retreat Timetable
Yoga @ the Ashram
Course Overview
What to Expect
A Yoga Mindful Lifestyle Retreat differs a little from the Living Consciously program in that extra time is allocated after lunch to deepen relaxation and reclaim inner balance and direction during your personal retreat. Course material and group meetings are consistent with the Living Consciously concept of mindful action.
Enhancement of the whole personality is balanced with daily classes of:
Morning and evening group discussions on the daily awareness topics
Morning yoga classes: asana, pranayama & chanting
Yoga nidra – relaxation before lunch
Evening programs of havan, vedic chanting, discussions, satsang DVD's
The afternoon free time is yours to deeply relax in the quiet space of the Ashram. You may choose to take a walk or bike ride along the forest paths, explore the library and find a great book, practise music or yoga or perhaps take the opportunity to have a private class with a senior teacher.
A Yoga Mindful Lifestyle Retreat Comments
Thank you to everyone at The Rocklyn Ashram, be it Swami's, teachers, residents, students, now friends....what an inspiring, peaceful, profound place to visit when life just isn't moving forward.
I stayed only a short week and already the positive effects it is having on my everyday life is enormous, 'life begins now'....I will definitely be back!!!
The location - beautiful and natural, affordable - important to me, ethos - what i was looking for.
I feel a lot more positive and have tools to change my negative thoughts.
It is a place, that at least for me, is unique here in Australia. I have never had such an aware experience.
Allows spaciousness and time for quiet reflection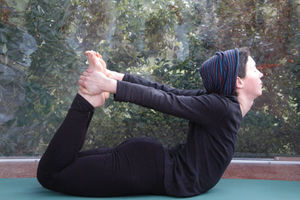 Visit the on line shop
Rocklyn Ashram Gallery