September
Online Shop
Rocklyn Ashram Gallery
"Step out of the city for a few days to relax and enjoy a daily yoga program in nature"
If a weekend retreat is not possible a Personal Retreat time out can be taken at any time for as many days as required.
A Gift Voucher is a wonderful gift for your yoga friend or friend.
Arrival for Weekend Retreats
Fri 2pm or before 5pm - Sun 2pm
Sat 9am - Sun 2pm
Day Option Sat 9am to 9pm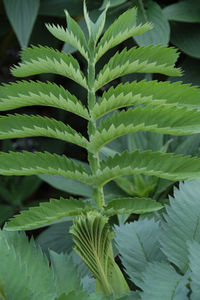 09 - 11 Sep $285 Enrol
10 - 11 Sep $215 Enrol
09 - 11 Sep $456 Satya Enrol (20% discount - 2 people enrolment)
Five Steps: Re-forming Mental Pathways
personal discipline to maintain a regular practice
truthful and honest self awareness/observation of thoughts
transforming negative to positive
creating new patterns/pathways
​understanding the senses & the mind
This weekend will present a number of simple and accessible meditation techniques for the beginner and the practitioner.
A regular practice of meditation fosters a better and more harmonious way of living with one's self and others. Meditation reduces stress levels, improves the quality of discrimination, and enables access to greater levels of clarity, insight, and focus, as well as unplugging the mind and senses from an overload of externalisation. By cultivating the attitude of the witness in reviewing the events of the day, as a practice of meditation, transforms unconscious and unhealthy pathways, greatly reducing the escalation of stress and confusion.
However, a daily or regular practice of meditation requires a level of self-committed discipline in Re-forming Mental Pathways to sustain clarity and equanimity.
---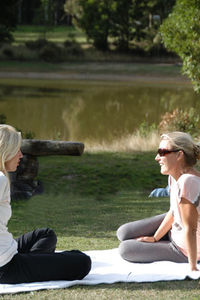 10 - 11 Sep $185 Enrol
Arrive at 9am to begin your retreat with a yoga nidra - relaxation experience and much more to enhance your life through yoga.
Come and experience your first yoga ashram retreat
You may have heard about the Rocklyn Ashram but feel a little challenged in not knowing what an Ashram can offer.
The Rocklyn Ashram is situated in the depths of the Wombat State Forest and offers a quiet, digital free Saturday to Sunday experience of deep rest for the body, mind and emotions.
A practical program of yoga including postures, breathing practices, chanting and lifestyle is presented to give an overview of the depth and wisdom of yoga for everyday life for balance and inner peace – joyful living.
---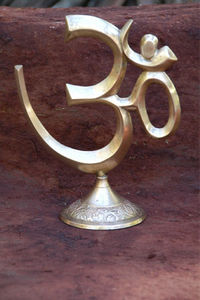 Please Note: All PRIVATE accommodation is fully booked.
23 - 25 Sep $250 Enrol
23 - 26 Sep $275 Enrol
24 Saturday Only 9am - 9pm $108 Enrol
23 - 25 Sep $200 Enrol includes all food & classes only (booking own accommodation outside the Ashram)
Welcome to all yoga aspirants from all traditions.
The Celebration of Sangha, Yoga & Tradition weekend aims to truly honour and exalt the wisdom tradition of yoga, by sharing and strengthening our knowledge, lifestyle, sangha (community) and satsang (spiritual association).


This celebration aims to reveal and highlight the outstanding depth and breadth of knowledge and wisdom in the Satyananda Yoga teachings and all yogas that have inspired people to live more consciously and joyfully.
A feature of the weekend will be many Acharyas and senior teachers presenting their particular field of knowledge to the sangha in both theory and practice.
Together with these specialised presentations will be the traditional ashram lifestyle which is upheld by Rocklyn Ashram, including the practices of early morning class, yoga nidra, mantra, kirtan, havan, story telling and a sankalpa to preserve the purity of yoga with sincerity, commitment and dedication.
The Navaratri Celebration begins on the 30 Sep. If you wish to extend your time participating in Ashram Life please Contact Us to receive a discounted course fee.
---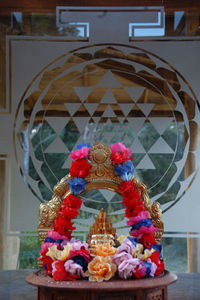 9 nights of Devi Puja Sadhana
Navaratri Satsang by Sw. Satsangi
30 Sep - 10 Oct $855 Enrol
or $105 per night Enrol
Swami Muktimurti will lead the Navaratri program. Mukti with her personal love for mantra and many years of experience in India & Australia shares her knowledge and mantra chanting skills, to deeply understand and experience the purpose of sadhana and mantra chanting at this auspicious time.
Navaratri, literally meaning 'nine nights', commemorates the slaying of the demons by invoking Rama and the goddess Durga, ensuing victory of good over evil. In yoga, these nine nights are considered by the constellations formed and the ancients, auspicious for conducting an anushthana or fixed sadhana in order to bring about inner transformation.
Over nine nights of mantra chanting, havan and satsang, negative tendencies are rooted out and alignment with the positive takes place. The power of Devi, or cosmic energy, is invoked in three forms - Durga, Lakshmi and Saraswati - thereby awakening the appropriate energy needed for transformation to take place.
Firstly by cleaning and purifying the inner environment; secondly by decorating, beautifying and nourishing the inner landscape; and lastly, allowing energy to flow creatively in an appreciation of life itself.
On the final day all sadhana and any personal austerities are ceased and Vijaya the victory day is celebrated by havan and expressing joy and upliftment for the beauties and abundance showed upon us in life.
---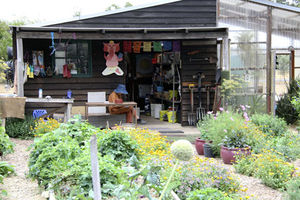 1 week $250 Enrol
1 week to 1 month
15% discount for Health Care Card Holders
No further discounts apply
Sun 2pm – Sun 2pm
Intakes all year
Included are twice daily group sessions discussing the subject of focus for the day, a review at the end of the day before meditation, and the experience of regular yoga classes.
During the Living Consciously program participants will discover, experience and analyse the methods by which yogic principles and practices can be applied in their daily lives.
"A great opportunity to rest my mind, reset patterns and to further commit to living consciously"
"Karma Yoga gave me the opportunity to observe and witness ones actions and reactions positively"
"Regular yoga practices both on and off the mat. Beautiful, peaceful and natural environment for yoga and lifestyle"
"Just perfect - timeout, yoga, lifestyle, reviving, refreshing and an inspiring experience in a beautiful ashram setting"
"Format - open, flexible, well balanced with practical & theory based sessions. Creative approach to developing a yogic lifestyle"​
"Karma Yoga - participation in the duties of the ashram life gave me a point of focus"
---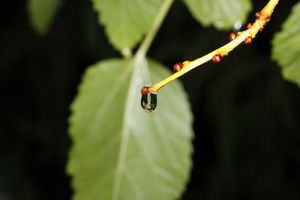 5 nights $495 Enrol
Mon 10.30am – Sat 2pm
7 nights $595 Enrol
Sun 2pm – Sun 2pm
Intakes all year
A Mindful Lifestyle Retreat differs a little from the Living Consciously program in that extra time is allocated after lunch to deepen relaxation and reclaim inner balance and direction during your personal retreat. Course material and group meetings are consistent with the Living Consciously concept of mindfulness.
What was beneficial about the retreat?
Yoga Nidra, the daily topic to witness and reflect on and the balance of all the yogas including Karma Yoga were highlights in my life changing experience.
Wonderful. It is one of the most peaceful settings I've had the privilege to be in. I am inspired.
Location, affordability & ethos
Complete toolkit to help re-assess your mind/lifestyle
During the Mindfulness Lifestyle Retreats program participants will discover, experience and analyse the methods by which yogic principles and practices can be applied in their daily lives.
---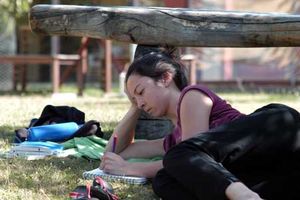 A 4 day Yoga Retreat
05 - 08 September $400 Enrol
12 - 15 September $400 Enrol
19 - 22 September $400 Enrol
26 - 29 September $400 Enrol
Arrive 10.30am in time for Yoga Nidra - relaxation
This 4 day Yoga Retreat is part of a 1 month course of living consciously.
On completion of week 1, weeks 2, 3 & 4 can be undertaken at your own leisure.
The retreat supports personal time and space to re assess if we are focusing on what is important to us in life, and if we are creatively balancing our spiritual and worldly health and wellbeing effectively.
This special Yoga Retreat program includes: yoga postures, breathing techniques, yoga nidra – relaxation, meditation, focused action in the lifestyle, and twice daily group discussions on subjects of awareness from the text
eBook Yoga With Attitude
One is encouraged to make notes or keep a spiritual diary throughout the retreat. At the end of your retreat take some time to re assess in the following way:
What insights have been gained throughout the retreat to support health & wellbeing effectively.
How do you intend to apply and consolidate in a practical ongoing way the benefits and insights gained during your retreat
What challenges were met and how did you respond to them - responses and reactions