July
Online Shop
Rocklyn Ashram Gallery
"Step out of the city for a few days to relax and enjoy a daily yoga program in nature"
If a weekend retreat is not possible a Personal Retreat time out can be taken at any time for as many days as required.
A Gift Voucher is a wonderful gift for your yoga friend or friend.
Arrival for Weekend Retreats
Fri 2pm or before 5pm - Sun 2pm
Sat 9am - Sun 2pm
Day Option Sat 9am to 9pm

The Power of the Breath for Stilling the Mind
01 - 03 Jul $285 Enrol
02 - 03 Jul $215 Enrol
The breath is our most intimate gift. It sustains and maintains life. The way we breathe influences the quality of our life, our physical wellbeing, our thoughts and feelings.

The breath can also be controlled, and in pranayama practices, the power of the breath is used to awaken prana or vital energy. Even the most simple breathing practices have a profound effect. The breath is consciously used to:
• vitalize, energize and strengthen both the body and mind
• remove physical & mental tensions
• experience deep relaxation
• slow the mind down
• calm and introvert the mind
With sustained practice, pranayama transforms the whole being on all levels and allows the mind to become still and steady.
---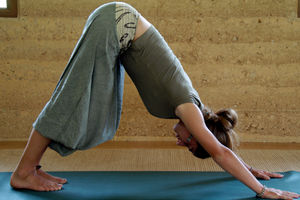 01 - 08 Jul $785 Enrol
Includes the book Practical Yoga Psychology
The Winter Yoga Camp week of Practical Yoga Psychology begins with the "definitions of yoga" referencing the text presented by Dr. Rishi Vivekananda and will systematically unfold as a way of life enhancing ones understanding of the whole personality.
Winter Yoga Retreat Timetable
Winter Yoga Retreat Overview
Knowledge of practical yoga psychology from the wisdom traditions systematically harmonise the entire personality on a deep internal level and external expression reflected in everyday life by living a life inspired by a yogic culture.
The Winter Yoga Camp is based on the practices & theory as described in the text Practical Yoga Psychology – Dr. Rishi Vivekananda to bring about a comprehensive understanding of the multi-faceted layers of the total being. With a deeper understanding of the self and self-observation of repeated patterns, automatic habits and reactions we can then decide how to rebuild or redirect our awareness in developing new pathways to connect and align with our inherent positive qualities.
By committing to a sankalpa (firm intention) and dedication to the practices of the world's wisdom traditions that offer valuable secrets for self-transformation, self-understanding, one is taken to another level of awareness and expression in life.
The daily practices, group discussions and applied theory from the wisdom traditions combined with ashram life of regularity, simplicity, personal disciple and self-motivation leads to connection with our inherent positive qualities. Conscious application in everyday life is summarized as living a more harmonious, fulfilling existence less affected or defeated by demands, duties and distractions.
---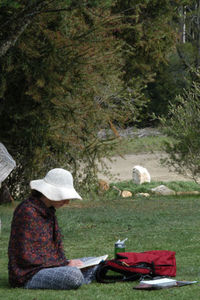 08 - 10 Jul $285 Enrol
09 - 10 Jul $215 Enrol
Each Yoga Relax Retreat will have a different focus on the yogic aspect of relaxation for total wellbeing.
"A few days at the ashram located in a secluded forest environment, for a yoga relax weekend was the perfect choice and remedy to destress from everything and be nurtured by yoga and nature.
I still have a lasting sense of calm, but even better: I am amazed I have gained so much in such a short time". Jan June 2015


Feedback: What attracted me to the course:
relaxation and beautiful surroundings + the teachings
I enjoyed the simplicity and routine of the ashram
opportunity to reflect, unwind and be nurtured by relaxation techniques
just wanted and needed some space and time out
We all wish to have time and space to truly let go. In fact many things we choose to do in the search for relaxation can place more stress on an already overloaded nervous system. And although they may seem pleasurable, they are not providing the necessary deep, restorative rest that the body, mind and emotions require.
Attending a weekend of restorative yoga for relaxation at the ashram allows one to step into a different time zone unaffected by the world and personal obligations.
---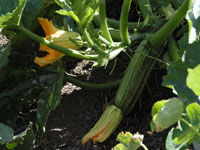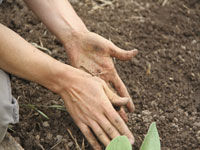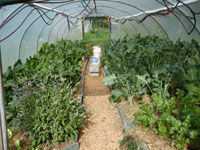 08 - 10 Jul Enrol No Fee (full participation)
09 - 10 Jul Enrol No Fee (full participation)
Please arrive before 5pm on the 8th or by 8.45am on the 9th and depart after lunch clean up - 1.30 on the 10th.
Heart in the Hands & Hands in the Moment Weekend - learning to be present: dynamic participation in the lifestyle of the Ashram as Karma Yoga – the yoga of mindful service and sharing of skills. Participation in either the organic veggie garden or other interesting environmental projects is an exchange for all yoga classes, yummy garden produce food and standard accommodation.
---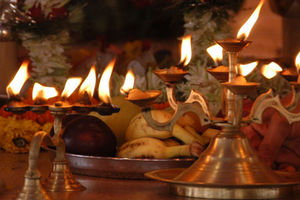 Initiates & Guru Poornima celebrations
15 - 19 Jul $108 (to be attended in full) Enrol
15 - 17 Jul $150 Enrol
19 Jul Guru Poornima Day Celebration 9am - 2pm by dakshina (kind donation) Contact Us
The Inititates Retreat is traditionally attended by the seeker as a dedication to consolidate ones personal connection to the tradition and the teachings.

This weekend provides the perfect opportunity for the individual and the sangha to connect to the purity of the teachings and the vision of our masters.
During this auspicious time the ashram environment is the ideal place to journey inwards, to practice swadhyaya, to reflect on your spiritual goals, to strengthen the determination or sankalpa shakti that is needed in spiritual life and to allow the inspiration that graces our lives to flow in abundance.
---
22 - 24 Jul $285 Enrol
23 - 24 Jul $215 Enrol
Elegant simplicity and high thinking are the hallmarks of Living Consciously.
Supported by the natural beauty of the ashram environment, yogic practices and principles are interwoven throughout the day, allowing you to develop self-awareness and mindfulness in the present.
Experience and learn how all the yoga practices enhance the present here and now. During the weekend discover how to apply these practices and principles as a lifestyle for self-understanding and Living Consciously.
Asana – for physical wellness
Pranayama – mental wellbeing
Yoga Nidra – relaxation for the total personality
Mantra – emotional wellbeing
Meditation – cultivating contentment and equanimity – balance of mind
Lifestyle awareness - elegant simplicity and joyful living
---

Exploring the Practice of Yoga Nidra - relaxation
29 - 31 Jul $285 Enrol
30 - 31 Jul $215 Enrol
Destress with the help of this weekend's Yoga Retreat.
Within the peaceful grounds of the ashram, yoga permeates each and every moment of the day. From asana and pranayama practices that energize and balance the body and mind to the much loved Yoga Nidra practice that enduces a deep state of relaxation. All the yoga and lifestyle practices including the yoga approach to food, mantra chanting and environment, presented during the weekend allow the mind to destress, tensions to dissolve and a state of peace and calm to reign.
Kirtan and chanting allows both the voice and heart to sing, releasing any cares or worries. A walk around the lovingly tendered ashram grounds allows one to breathe fully, to be inspired and content.
Join this weekend and walk away renewed, refreshed and re-inspired to live life without undue stress.
---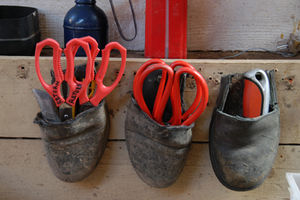 1 week $250 Enrol
1 week to 1 month
15% discount for Health Care Card Holders
No further discounts apply
Sun 2pm – Sun 2pm
Intakes all year
Included are twice daily group sessions discussing the subject of focus for the day, a review at the end of the day before meditation, and the experience of regular yoga classes.
During the Living Consciously program participants will discover, experience and analyse the methods by which yogic principles and practices can be applied in their daily lives.
"A great opportunity to rest my mind, reset patterns and to further commit to living consciously"
"Karma Yoga gave me the opportunity to observe and witness ones actions and reactions positively"
"Regular yoga practices both on and off the mat. Beautiful, peaceful and natural environment for yoga and lifestyle"
"Just perfect - timeout, yoga, lifestyle, reviving, refreshing and an inspiring experience in a beautiful ashram setting"
"Format - open, flexible, well balanced with practical & theory based sessions. Creative approach to developing a yogic lifestyle"​
"Karma Yoga - participation in the duties of the ashram life gave me a point of focus"
---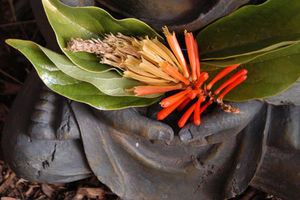 5 nights $495 Enrol
Mon 10.30am – Sat 2pm
7 nights $595 Enrol
Sun 2pm – Sun 2pm
Intakes all year
A Mindful Lifestyle Retreat differs a little from the Living Consciously program in that extra time is allocated after lunch to deepen relaxation and reclaim inner balance and direction during your personal retreat. Course material and group meetings are consistent with the Living Consciously concept of mindfulness.
What was beneficial about the retreat?
Yoga Nidra, the daily topic to witness and reflect on and the balance of all the yogas including Karma Yoga were highlights in my life changing experience.
Wonderful. It is one of the most peaceful settings I've had the privilege to be in. I am inspired.
Location, affordability & ethos
Complete toolkit to help re-assess your mind/lifestyle
During the Mindfulness Lifestyle Retreats program participants will discover, experience and analyse the methods by which yogic principles and practices can be applied in their daily lives.
---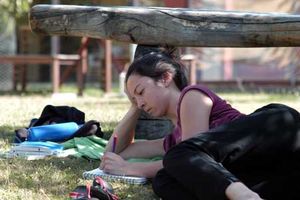 A 4 day Yoga Retreat
04 - 07 July $400 Enrol
11 - 14 July $400 Enrol
18 - 21 July $400 Enrol
25 - 28 July $400 Enrol
Arrive 10.30am in time for Yoga Nidra - relaxation
This 4 day Yoga Retreat is part of a 1 month course of living consciously.
On completion of week 1, weeks 2, 3 & 4 can be undertaken at your own leisure
The retreat supports personal time and space to re assess if we are focusing on what is important to us in life, and if we are creatively balancing our spiritual and worldly health and wellbeing effectively.
This special Yoga Retreat program includes: yoga postures, breathing techniques, yoga nidra – relaxation, meditation, focused action in the lifestyle, and twice daily group discussions on subjects of awareness from the text
eBook Yoga With Attitude
One is encouraged to make notes or keep a spiritual diary throughout the retreat. At the end of your retreat take some time to re assess in the following way:
What insights have been gained throughout the retreat to support health & wellbeing effectively.
How do you intend to apply and consolidate in a practical ongoing way the benefits and insights gained during your retreat
What challenges were met and how did you respond to them - responses and reactions
---
Sat 23 Jul $70 Enrol
10.30am - 8.30pm
24 Jul (no Fee)
After lunch there is a guided walk around the ashram grounds, time to ask about the activities and programs conducted at the centre and which programs may be more appropriate for your specific needs.