August
Online Shop
Rocklyn Ashram Gallery
"Step out of the city for a few days to relax and enjoy a daily yoga program in nature"
If a weekend retreat is not possible a Personal Retreat time out can be taken at any time for as many days as required.
A Gift Voucher is a wonderful gift for your yoga friend or friend.
Arrival for Weekend Retreats
Fri 2pm or before 5pm - Sun 2pm
Sat 9am - Sun 2pm
Day Option Sat 9am to 9pm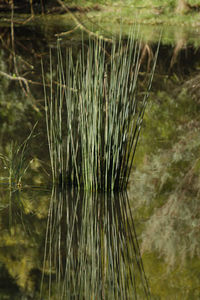 Practical Meditation Techniques
05 - 07 Aug $295 Enrol
06 - 07 Aug $225 Enrol
05 - 07 Aug $456 Satya Enrol (20% discount - 2 people enrolment)
Includes a Antar Mouna Meditation CD
Life itself brings many opportunities to practice awareness of our habits, actions, reactions and the constant flow of thoughts and emotions.
The weekend practice of meditation will be focused on the technique of Antar Mouna – learning to observe all the traffic of the mind with equanimity and to get established in the quiet mind. Other forms of practical techniques of meditation will also be discussed.
Antar Mouna – inner observation allows us to be less affected or defeated by the ever changing expectations, disappointments and circumstances in life.
---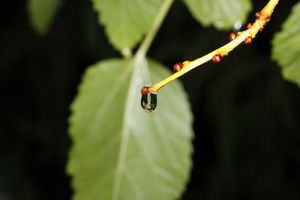 12 - 14 Aug $285 Enrol
13 - 14 Aug $215 Enrol
12 - 14 Aug $456 Satya Enrol (20% discount - 2 people enrolment)
Each Yoga Relax Retreat will have a different focus on the yogic aspect of relaxation for total wellbeing.
"A few days at the ashram located in a secluded forest environment, for a yoga relax weekend was the perfect choice and remedy to destress from everything and be nurtured by yoga and nature.
I still have a lasting sense of calm, but even better: I am amazed I have gained so much in such a short time". Jan June 2015
Feedback: What attracted me to the course:
relaxation and beautiful surroundings + the teachings
I enjoyed the simplicity and routine of the ashram
opportunity to reflect, unwind and be nurtured by relaxation techniques
just wanted and needed some space and time out
We all wish to have time and space to truly let go. In fact many things we choose to do in the search for relaxation can place more stress on an already overloaded nervous system. And although they may seem pleasurable, they are not providing the necessary deep, restorative rest that the body, mind and emotions require.
Attending a weekend of restorative yoga for relaxation, including periods of silence at the ashram allows one to step into a different time zone unaffected by the world and personal obligations.
---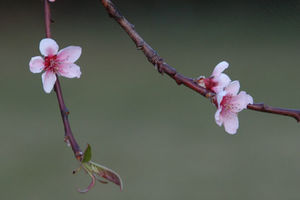 Make a Fresh Start - Spring De Clutter Retreat
14 - 21 Aug $675 Enrol
Retreat Timetable
Feeling stuck can become an opportunity for a Spring De Clutter Retreat for change instead of sinking in it:
Whether you feel stuck in your day to day repetitive work environment, your yoga practice and spiritual growth or any other aspect of life it is frustrating, unfulfilling and breeds unhappiness and discontent.
Set the task of daily self-awareness in observing the unaware patterns in your regular life. These patterns may be hidden in physical, mental and emotional patterns in the body, mind or speech. By doing a simple regular practice of self-awareness meditation at the end of the day and consciously watching these patterns will identify a graph of continual unconscious habits patterns.

Change begins once we become aware of the derailing effect unconscious habit patterns have on our happiness in life.
A regular routine of 5 simple practical and regular yoga techniques can develop self-awareness infusing life with enhanced vitality and direction.
Regular practices of:
• Asana – postures
• Pranayama – breathing techniques
• Yoga Nidra – deep guided relaxation
• 5 subjects for Self Awareness/mindfulness:
Awareness of thought patterns
Awareness of reaction and responses
Learning to witness – equanimity – balance of mind
Transforming negative to positive
Creating a Sankalpa - firm intention
---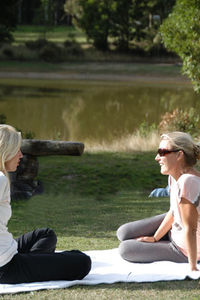 20 - 21 Aug $185 Enrol
Arrive at 9am to begin your retreat with a yoga nidra - relaxation experience and much more to enhance your life through yoga.
Come and experience your first yoga ashram retreat
You may have heard about the Rocklyn Ashram but feel a little challenged in not knowing what an Ashram can offer.
The Rocklyn Ashram is situated in the depths of the Wombat State Forest and offers a quiet, digital free Saturday to Sunday experience of deep rest for the body, mind and emotions.
A practical program of yoga including postures, breathing practices, chanting and lifestyle is presented to give an overview of the depth and wisdom of yoga for everyday life for balance and inner peace – joyful living.
---
22 Aug - 13 Nov $1845 ($22 per day) Enrol
Alternative Way of Life: The purpose of Yoga & Ashram Life for Personal Self Transformation: to lift our minds from its present agitations and wasteful tendencies towards a greater goal of ampler joy and fuller wisdom.
This is a great opportunity to take time out between study commitments, work placement, end of a contract, a healthy & new space for school leavers or to reassess where to next.
Any 1 month is open for Yogic Studies Students, Yoga Teachers or if you have some experience of Ashram Life Contact Us
---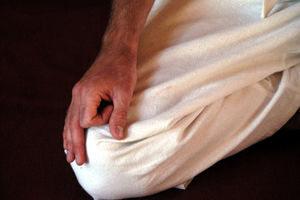 26 - 29 Aug $350 Enrol
27 - 29 Aug $300 Enrol
Utilise the changing energy of the season to spring clean the mind
For:
People who are currently meditating for approximately 15 - 20 minutes and,
Who want to evolve and deepen their formal practice of meditation to 30 to 40 minutes,
With the aim of applying their practice to everyday life.
---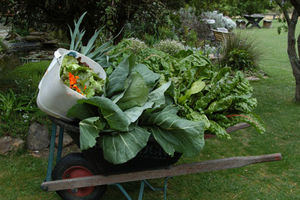 1 week $250 Enrol
1 week to 1 month
15% discount for Health Care Card Holders
No further discounts apply
Sun 2pm – Sun 2pm
Intakes all year
Included are twice daily group sessions discussing the subject of focus for the day, a review at the end of the day before meditation, and the experience of regular yoga classes.
During the Living Consciously program participants will discover, experience and analyse the methods by which yogic principles and practices can be applied in their daily lives.
"A great opportunity to rest my mind, reset patterns and to further commit to living consciously"
"Karma Yoga gave me the opportunity to observe and witness ones actions and reactions positively"
"Regular yoga practices both on and off the mat. Beautiful, peaceful and natural environment for yoga and lifestyle"
"Just perfect - timeout, yoga, lifestyle, reviving, refreshing and an inspiring experience in a beautiful ashram setting"
"Format - open, flexible, well balanced with practical & theory based sessions. Creative approach to developing a yogic lifestyle"​
"Karma Yoga - participation in the duties of the ashram life gave me a point of focus"
---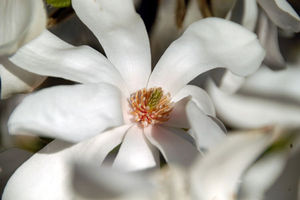 5 nights $495 Enrol
Mon 10.30am – Sat 2pm
7 nights $595 Enrol
Sun 2pm – Sun 2pm
Intakes all year
A Mindful Lifestyle Retreat differs a little from the Living Consciously program in that extra time is allocated after lunch to deepen relaxation and reclaim inner balance and direction during your personal retreat. Course material and group meetings are consistent with the Living Consciously concept of mindfulness.
What was beneficial about the retreat?
Yoga Nidra, the daily topic to witness and reflect on and the balance of all the yogas including Karma Yoga were highlights in my life changing experience.
Wonderful. It is one of the most peaceful settings I've had the privilege to be in. I am inspired.
Location, affordability & ethos
Complete toolkit to help re-assess your mind/lifestyle
During the Mindfulness Lifestyle Retreats program participants will discover, experience and analyse the methods by which yogic principles and practices can be applied in their daily lives.
---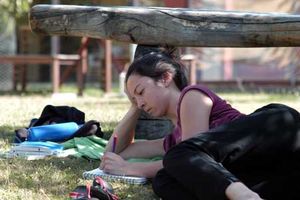 A 4 day Yoga Retreat
01 - 04 August $400 Enrol
08 - 11 August $400 Enrol
15 - 18 August $400 Enrol
22 - 25 August $400 Enrol
Arrive 10.30am in time for Yoga Nidra - relaxation
This 4 day Yoga Retreat is part of a 1 month course of living consciously.
On completion of week 1, weeks 2, 3 & 4 can be undertaken at your own leisure.
The retreat supports personal time and space to re assess if we are focusing on what is important to us in life, and if we are creatively balancing our spiritual and worldly health and wellbeing effectively.
This special Yoga Retreat program includes: yoga postures, breathing techniques, yoga nidra – relaxation, meditation, focused action in the lifestyle, and twice daily group discussions on subjects of awareness from the text
eBook Yoga With Attitude
One is encouraged to make notes or keep a spiritual diary throughout the retreat. At the end of your retreat take some time to re assess in the following way:
What insights have been gained throughout the retreat to support health & wellbeing effectively.
How do you intend to apply and consolidate in a practical ongoing way the benefits and insights gained during your retreat
What challenges were met and how did you respond to them - responses and reactions
---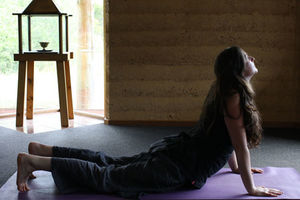 Sat 13 Aug $70 Enrol
10.30am - 8.30pm