February
Retreat for a few days into a forest location to relax, have meaningful reflective time and enjoy a daily program of yoga.
Yoga @ the Ashram
Rocklyn Ashram Gallery
If a weekend retreat is not possible a Personal Retreat can be taken at any time for as many days as required.
Retreat General Information & Weekend Daily Timetable
Please bring your own bedding, yoga mat and blanket/shawl
Yoga & Breathing Techniques to Declutter & Reduce Stress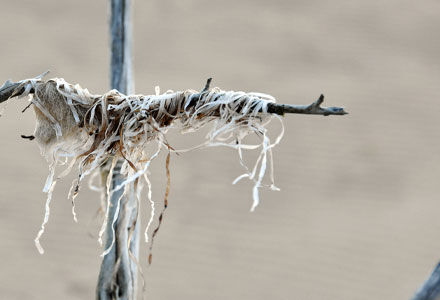 05 - 07 Feb $385 Book Here
06 - 07 Feb $300 Book Here
'Be aware of your breathing. Notice how this takes attention away from your thinking and creates space'
Eckhart Tolle
When stressed the nervous system triggers the flight and fright reaction. This causes us to breathe short and shallow as if we are permanently hyperventilating.
Prolonged periods of stress and incorrect breathing leads to anxiety, confusion and many other debilitating health conditions.
Short periods of Silence
The breathing practices, pre breathing technique asanas – postures to deepen the breath
& Yoga Nidra - relaxation taught on this weekend will correct, reset and restore the breathing patterns resulting in greatly reducing stress and anxiety.
---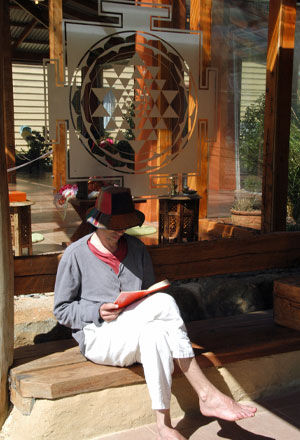 Imagine having a few days in the space of nature
Imagine feeling rested and relaxed, having quality time to reflect and
imagine creating a space within to declutter the mind from the things we worry about.
---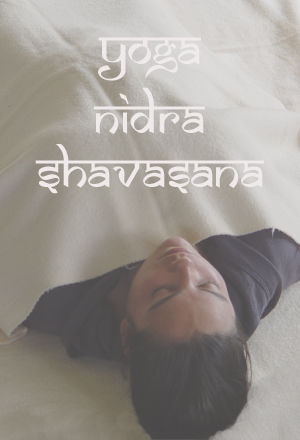 19 - 21 Feb $385 Book Here
20 - 21 Feb $300 Book Here
Yoga Nidra: the complete relaxation technique for sustaining life balance
Feelings of stress and anxiousness are signals from the body and mind to allow space for inner quietude and peace.
Yoga Nidra is a simple deep relaxation practice where body, breath, mind and emotions are systematically guided into a deeply relaxed state.
It is this relaxed state where profound positive change can happen.
Through Yoga Nidra, you will experience the body and mind's ability to consciously relax with the power of awareness and intention – Sankalpa,
Immerse yourself in the peaceful environment of ashram and nature and be inspired to use the support of yoga to quickly restore a sense of inner harmony.
---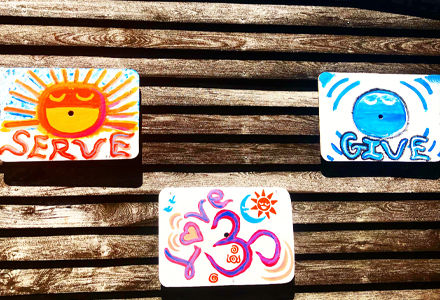 26 - 28 Feb $70 Book Here
27 - 28 Feb $35 Book Here
"Karma Yoga prepares the mind for the reception of light or knowledge. It expands the heart and breaks all barriers that stand in the way of unity or oneness."
Swami Sivananda
Head, Heart & Hands in the Moment
(full participation)
Please arrive by 4pm on the 26th and depart after lunch clean up - 1.30pm on the 28th.
"It was pure joy to be involved in the Ashram lifestyle"
"Fantastic, thank you so much for the lovely opportunity to lend a hand. Rocklyn changed my life a few years ago, so I'm thrilled to give back in some little way." Penny
---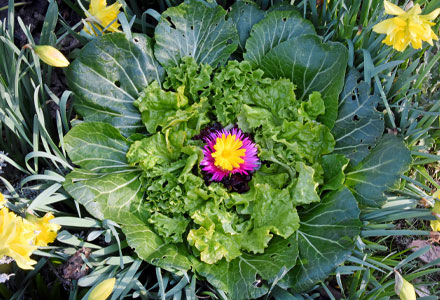 No Living Consciously from 14 - 21 February
1 week $250 Book Here
1 week to 1 month
10% discount for Health Care Card Holders
No further discounts apply
Sun 2pm – Sun 2pm
Intakes all year
Course Overview
Daily Timetable
Sustaining and cultivating a positive attitude towards life.
Included are twice daily group sessions discussing the subject of focus for the day, a review at the end of the day before meditation, and the experience of regular yoga classes.
During the Living Consciously program participants will discover, experience and analyse the methods by which yogic principles and practices can be applied in their daily lives.
What was beneficial about the retreat?
A great opportunity to rest my mind, reset patterns and to further commit to living consciously
Karma Yoga gave me the opportunity to observe and witness ones actions and reactions positively
Regular yoga practices both on and off the mat. Beautiful, peaceful and natural environment for yoga and lifestyle
Just perfect - timeout, yoga, lifestyle, reviving, refreshing and an inspiring experience in a beautiful ashram setting
Format - open, flexible, well balanced with practical & theory based sessions. Creative approach to developing a yogic lifestyle
Karma Yoga - participation in the duties of the ashram life gave me a point of focus
---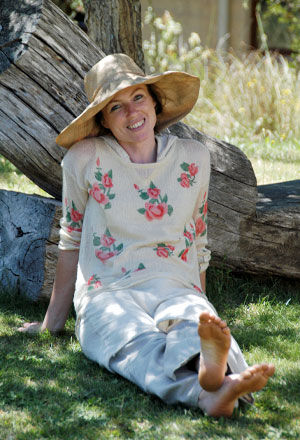 No Living Consciously from 14 - 21 February
5 nights $750 Book Here
Mon 10.30am – Sat 2pm
7 nights $850 Book Here
Sun 2pm – Sun 2pm

Intakes all year
Daily Timetable
Course Overview
A The Living Consciously Option 2 differs a little from the Living Consciously Option 1 program in that extra time is allocated after lunch to deepen relaxation and reclaim inner balance and direction during your personal retreat. Course material and group meetings are consistent with the Living Consciously concept of awareness.
What was beneficial about the retreat?
Yoga Nidra, the daily topic to witness and reflect on and the balance of all the yogas including Karma Yoga were highlights in my life changing experience.
Wonderful. It is one of the most peaceful settings I've had the privilege to be in. I am inspired.
Location, affordability & ethos
Group sessions. Complete toolkit to help re-assess your mind/lifestyle
During The Peaceful Self Yoga Retreats program participants will discover, experience and analyse the methods by which yogic principles and practices can be applied in their daily lives.
---

A 4 day Yoga Retreat Mon - Thur
Fee $550
Arrive 10.30am in time for Yoga Nidra - relaxation
This 4 day Yoga Retreat is part of a 1 month course of living consciously.
On completion of week 1, weeks 2, 3 & 4 can be undertaken at your own leisure.
01 - 04 Feb Book Here
08 - 11 Feb Book Here
22 - 25 Feb Book Here

The retreat supports personal time and space to re assess if we are focusing on what is important to us in life, and if we are creatively balancing our spiritual and worldly health and wellbeing effectively.
This special Yoga Retreat program includes: yoga postures, breathing techniques, yoga nidra – relaxation, meditation, focused action in the lifestyle, and twice daily group discussions on subjects of awareness from the text
eBook Yoga With Attitude
One is encouraged to make notes or keep a spiritual diary throughout the retreat.
At the end of your retreat take some time to re assess in the following way:
What insights have been gained throughout the retreat to support health & wellbeing effectively
How do you intend to apply and consolidate in a practical ongoing way the benefits and insights gained during your retreat
What challenges were met and how did you respond to them - responses and reactions
---

13 Feb $70 Book Here
10.30am - 8.30pm
​