Online Classes 2021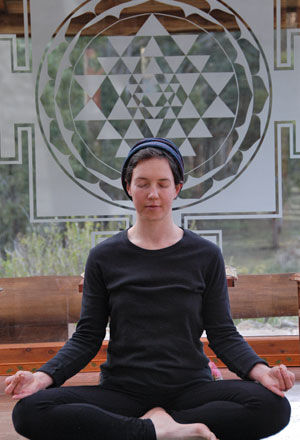 Digital Ashram Community
Rocklyn Ashram invites you to become a member of our new Digital Ashram community.- during August.
$120 per month - includes all monthly zoom classes and provides ongoing access to a rich pool of live and recorded class, and monthly yoga days.
Recordings are available on request if you are not able to attend on the day.
Your membership renews automatically every month. This is value for money if you regularly attend the ashram online classes and courses. This also means, if you intend to make a regular commitment to the ashram classes, or are already doing so, there is no need to fill in separate application forms and payments. Browse through courses and classes at your leisure and be sent the zoom login details for all you have access to. Click join us below to learn more and start the process.
Find out more and Join Us here
Now the ashram can come to you.
Being part of the ashram community is possible wherever you are, even in our dynamic and changing world.
Feel connected in an enduring way with access to ashram programs and classes in your own home and daily life. A rich selection of classes, day programs and resources is included each month in this new Digital Ashram monthly subscription.
Over thousands of years yoga has proved its place in society, for the individual and the community to bring about positive and sustainable change under all forms of change.
This membership offer enables us to share with you the authentic and practical vidya of yoga as per the system of Satyananda Yoga.
Find out more and Join Us here
---
Saturday Morning Yoga Class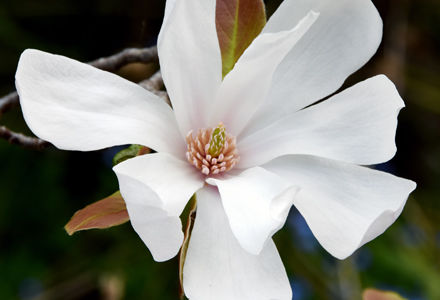 9.00 - 10.00am
August
7 to 28 Aug $60 Join Us (4 Classes)
7 Aug $15 Join Us
A consistent practice of yoga enhances the quality and beauty of life
---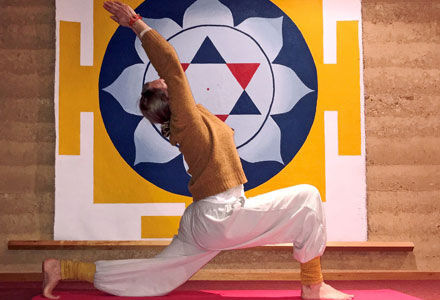 Tuesdays & Wednesdays
7.30 - 8.30am
August
3 to 31 Aug $135 Join Us (9 Classes)
3 & 4 Aug $30 Join Us
A regular practice of asana, pranyama, relaxation and meditation cultivates stablility, personal confidence and connects us with our positive nature and calmer mind.
---
Fully Online Dimensions of Yoga - study modules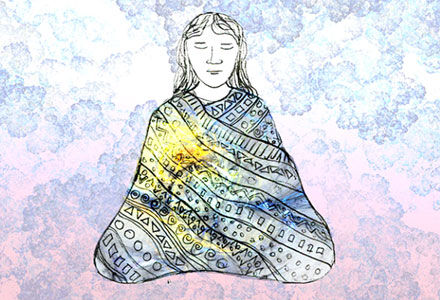 Raja Yoga
Dimensions of Yoga
Next intake 6 August 2021
12 weeks home practice & fully supported online study
We are happy to share this course on Raja Yoga with you. It contains many yoga solutions for managing life's ups and downs, developing self understanding and taking steps towards a quieter mind. These practices and concepts are thousands of years old, the heritage of humanity, and more relevant today than ever.
The classic text on Raja Yoga by Patanjali, the Yoga Sutras, is often thought of in terms of meditation and the inner journey. First steps on this journey reveal that every aspect of life contributes to the harmony that makes the inner journey possible. This includes yoga practice, daily routines, feelings and thoughts, and interactions with others.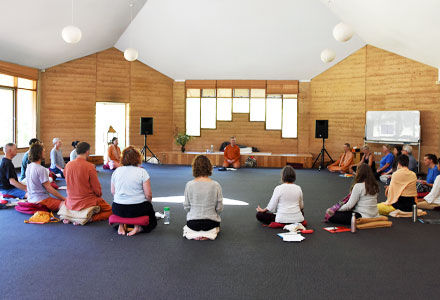 Hatha Yoga
Jnana Yoga
Karma Yoga
Bhakti Yoga
Yoga Instructor in the Satyananda Tradition
For more information please visit Dimension of Yoga - yoga study modules
---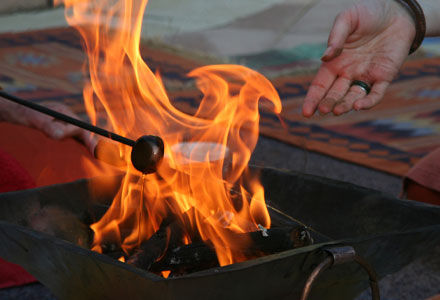 Each Saturday at the Rocklyn Yoga Ashram the Mahamrityunjaya Havan & Mantra Chanting is conducted at 5.30pm.
The Mahamrityunjaya Havan & Chanting is dedicated to the peace, wellbeing, protection and upliftment of all beings.
We invite you to join us on zoom at 5:25 pm.
Please register before 2.30pm to receive the zoom link To Register
---
Living Consciously Lifestyle Program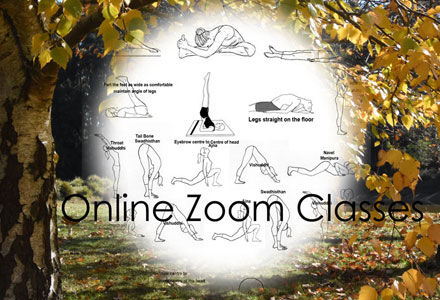 Creating positive lifestyle changes
Join Now one Topic at a time - view all the topics here
The Online Living Consciously Lifestyle program consists of 7 subjects PURCHASED SEPARATELY of daily awareness and daily practices.
Asana - postures & pranayam - 1 hr
Yoga Nidra - relaxation - 25 min
Meditation - 15 - 20 min
Supportive videos
Course text
Posture diagrams
The regular practices and daily focus on techniques for developing self-observation, assists us to reflect objectively, be less reactive and to act more wisely with clarity and discernment.