August
"Step out of the city for a few days to relax and enjoy a daily yoga program in nature"
If a weekend retreat is not possible a Personal Retreat time out can be taken at any time for as many days as required.
A Gift Voucher is a wonderful gift for your yoga friend or friend.
Arrival & Departure for Weekend Retreats
Fri between 2pm & 5pm to Sun 2pm
Sat 8.45am to Sun 2pm
Day Options Sat 8.45am to 9pm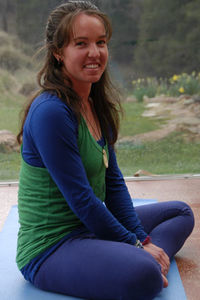 04 - 06 Aug $290 Enrol
05 - 06 Aug $220 Enrol
04 - 06 Aug $464 Satya Enrol (20% discount for 2)
"The first aim of asanas is relief from physical and mental distress. Asanas create temporary tension in the body, stimulating the elimination of toxins, making the joints flexible and improving the health of the muscles. They also bring about coordination in the functioning of the nervous system and increase the efficiency of the internal organs. Thus, with regular practice of asanas, the body gradually becomes healthier. The concept of health in yoga is having a body which is free from tension, stress and disease." – Swami Niranjanananda Saraswati
In the system of Hatha Yoga, asana (physical postures) is just one of the branches in which the body is prepared to become steady, stable, balanced and harmonious, which naturally influences the state of mind. Hatha Yoga uses the body as preparation, to settle the mind through working with the body and the energies of the body. Only then can we take up the practices of meditation for managing the mind. Through disconnecting from the causes of disturbance and imbalance, peace, harmony and happiness can naturally arise, as an ongoing mood of the mind.
In this weekend retreat, you will learn how the tradition of yoga systematically utilises asana as a pathway to higher experience, and a more fulfilling quality of life. Through exposure to ashram lifestyle, you will come to recognise the true aspirations not only of the practice of asana, but of integral yoga, incorporating yoga nidra (deep relaxation), karma yoga (awareness in action), mantra chanting, havan (fire ceremony), a yogic lifestyle.
---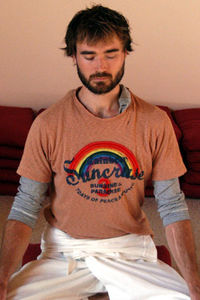 Conscious Breathing for
Achieving
a Quieter Mind & Relaxed Awareness
11 - 13 Aug $290 Enrol
12 - 13 Aug $220 Enrol
11 - 13 Aug $464 Satya Enrol (20% discount for 2)
Life itself brings many opportunities to practice awareness of our habits, actions, reactions and the constant flow of thoughts and emotions.

The weekend practices for accessing the quieter mind will focus on:
• postures to release the relaxation responses and develop stillness
• yoga nidra – conscious relaxation for the body, mind and emotions
• meditative breathing practices to awaken the connection to subtle attributes of concentration
• the ability to observe or witness the mental flow of thoughts without sinking in them
• the importance of a regular practice
• the importance of living a more conscious joyful lifestyle
Once the mind becomes less busy and more inward moving the next step towards discovering the quieter mind is Antar Mouna – learning to observe all the traffic of the mind with equanimity and to establish oneself in the quiet non-reactive mind.
Antar Mouna – inner observation allows us to be less affected or defeated by the ever changing expectations, disappointments and natural circumstances occurring in life.
---
Inner Purification - from the Tantras
Fees includes the publication: Tattwa Shuddhi - Sw. Satyasangananda
18 - 20 Aug $295 Enrol
18 - 20 Aug $476 Satya Enrol (20% discount for 2)
On this weekend the 7 stages of Tattwa Shuddhi will be introduced and taught by Sw. Atmamuktananda who had the good fortune to learn this ageless practice in India from Sw. Satyasangananda herself. Sw. Satyasangananda is the author of the book Tattwa Shuddhi.
The stages presented throughout the weekend will give a good understanding into this tantric practice so that you can continue with a home practice for spiritual inner purification and a deeper outer understanding in your worldly life.
Every individual is composed of five basic elements or tattwas which can be purified and transformed through the process of meditation, mantra & chanting, yantra, havan, asana, pranayama & yoga lifestyle.
Tattwa – evolution of the elements & the characteristics of the five elements
Tattwas – and the koshas – vital sheaths
Shuddhi – the act of refining knowledge/awareness from the gross to the subtle
Mantra - particular subtle sound vibrations capable of liberating the energy and consciousness
Yantra – symbols designed for concentration to unleash the hidden potential energy and consciousness
Asana & Pranayama – postures & breathing practices to enhance deeper awareness
Meditation – on the five individual elements, mantra & yantra
The ashram's sattwic environment is the ideal place to experience the tantric practice of Tattwa Shuddhi which includes knowledge and experience of the entire personality. Prior experience of meditation is required.
---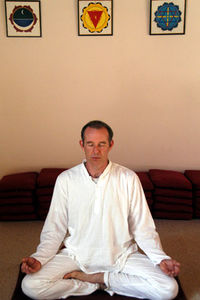 Building on Sitting Longer & Stronger
Level 3 meditation practices
25 - 27 Aug $290 Enrol
26 - 27 Aug $220 Enrol
25 - 27 Aug $464 Satya Enrol (20% discount for 2)
Level 3 will focus on:
Chakra Shuddhi - harmonising the chakras
Yoga postures to sustain sitting longer & stronger
Deeper concentration on the practice of pranayama
Achieving the discipline needed for extended stillness & focus
Cultivating the witness aspect
Review of Antar Mouna Meditation stages 1, 2 & 3 becoming the observer
The benefits of a regular practice of yoga & meditation is summarized as living consciously to experience a joyful way of living. It helps us manage our stress levels, improves the quality of our relationships, and enables us to access greater levels of clarity, insight, and focus.
Commitments
Set a Sankalpa or intention for regularity, commitment & sincerity to include 20mins of meditation daily
Make sure your practice is truly your time without any interruptions
Practice before sunrise and set aside time for meditation in the evening
Make sure your dedicated practice space is fresh and clean
Refrain from picking up the phone and connecting with the world for at least 1/2hr after your practice
And don't leave your home in a rush
Cultivate Living Consciously as a way of life
---
26 - 27 Aug $200 Enrol
26 - 27 Aug $340 Satya Enrol (15% discount for 2)
Arrive at 9am to begin your retreat with a yoga class & yoga nidra - relaxation experience and much more to enhance your life through yoga.
Come and experience your first yoga ashram retreat
You may have heard about the Rocklyn Ashram but feel a little challenged in not knowing what an Ashram can offer.
The Rocklyn Ashram is situated in the depths of the Wombat State Forest and offers a quiet, digital free Saturday to Sunday yoga experience of deep rest for the body, mind and emotions.


A practical program of yoga including postures, breathing practices, chanting and lifestyle is presented to give an overview of the depth and wisdom of yoga for everyday life for balance and inner peace – joyful living.
---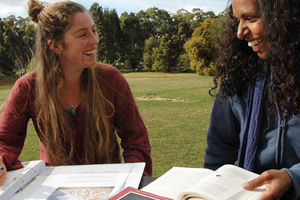 1 week $250 Enrol
1 week to 1 month
15% discount for Health Care Card Holders
No further discounts apply
Sun 2pm – Sun 2pm
Intakes all year
Course Overview
Daily Timetable
This retreat is for those who wish to sustain and cultivate a positive attitude towards life.
Included are twice daily group sessions discussing the subject of focus for the day, a review at the end of the day before meditation, and the experience of regular yoga classes.
During the Living Consciously program participants will discover, experience and analyse the methods by which yogic principles and practices can be applied in their daily lives.
What was beneficial about the retreat?
"A great opportunity to rest my mind, reset patterns and to further commit to living consciously"
"Karma Yoga gave me the opportunity to observe and witness ones actions and reactions positively"
"Regular yoga practices both on and off the mat. Beautiful, peaceful and natural environment for yoga and lifestyle"
"Just perfect - timeout, yoga, lifestyle, reviving, refreshing and an inspiring experience in a beautiful ashram setting"
"Format - open, flexible, well balanced with practical & theory based sessions. Creative approach to developing a yogic lifestyle"​
"Karma Yoga - participation in the duties of the ashram life gave me a point of focus"
---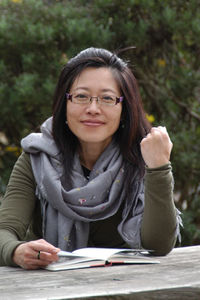 5 nights $495 Enrol
Mon 10.30am – Sat 2pm
7 nights $595 Enrol
Sun 2pm – Sun 2pm
Intakes all year
Daily Timetable
Course Overview
A Yoga Mindful Lifestyle Retreat differs a little from the Living Consciously program in that extra time is allocated after lunch to deepen relaxation and reclaim inner balance and direction during your personal retreat. Course material and group meetings are consistent with the Living Consciously concept of awareness.
What was beneficial about the retreat?
Yoga Nidra, the daily topic to witness and reflect on and the balance of all the yogas including Karma Yoga were highlights in my life changing experience.
Wonderful. It is one of the most peaceful settings I've had the privilege to be in. I am inspired.
Location, affordability & ethos
Group sessions. Complete toolkit to help re-assess your mind/lifestyle
During A Yoga Mindful Lifestyle Retreats program participants will discover, experience and analyse the methods by which yogic principles and practices can be applied in their daily lives.
---

A 4 day Yoga Retreat
Fee $400
07 - 10 Aug Enrol
14 - 17 Aug Enrol
21 - 24 Aug Enrol
28 - 31 Aug Enrol
Arrive 10.30am in time for Yoga Nidra - relaxation
This 4 day Yoga Retreat is part of a 1 month course of living consciously.
On completion of week 1, weeks 2, 3 & 4 can be undertaken at your own leisure.

The retreat supports personal time and space to re assess if we are focusing on what is important to us in life, and if we are creatively balancing our spiritual and worldly health and wellbeing effectively.
This special Yoga Retreat program includes: yoga postures, breathing techniques, yoga nidra – relaxation, meditation, focused action in the lifestyle, and twice daily group discussions on subjects of awareness from the text
eBook Yoga With Attitude
One is encouraged to make notes or keep a spiritual diary throughout the retreat. At the end of your retreat take some time to re assess in the following way:
What insights have been gained throughout the retreat to support health & wellbeing effectively
How do you intend to apply and consolidate in a practical ongoing way the benefits and insights gained during your retreat
What challenges were met and how did you respond to them - responses and reactions
---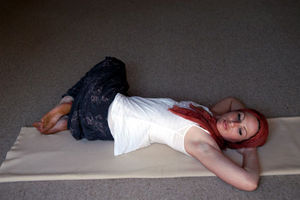 Sat 19 Aug $70 Enrol
10.30am - 8.30pm