Yoga: Sannyasa Lifestyle - 1 month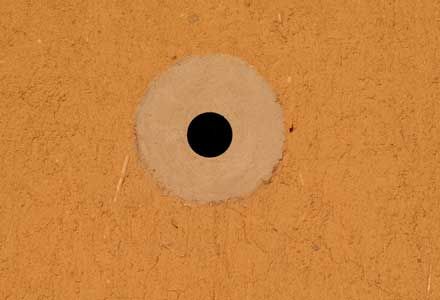 09 Mar - 05 Apr $980 Book Here Early Bird 27 Feb
09 Mar - 05 Apr $1100 Book Here
To live life differently, Rocklyn Yoga Ashram offers the 1 month Sannyasa Lifestyle course to experience the attitude of Sannyasa as a way to develop creative change in perspection, awareness, personal direction and to connect with positivity and sustain happiness.
| | |
| --- | --- |
| | * Step out of worldly life for 1 month |
| | * Digital detox option |
| | * Renew your intention |
| | * Refresh your direction in life |
Redefining Yourself with Lifestyle Yama & Niyama
This 1 month immersion is a traditional Ashram experience offering a unique approach to living and learning that leads to enhanced personal and spiritual understanding.
Have the general yoga practices adopted so far given deep insight to really fulfil the needs in life, addressing actions and reactions and the general stressors of life with equanimity - balance of mind or inner peace?
Or is there something more to yoga and yogic lifestyle? What are the true intentions and attainments of yoga?
A very important aspect of yoga known as the Yama and Niyama has been overlooked. It is the application and integration of the Yama and Niyama in life that has been ignored and misunderstood as a discipline to fulfil the completeness of yoga. This yogic knowledge is responsible for change.
"Yamas and niyamas are expressions, behaviours and conditionings to fill the mind with positivity and inspiration. People think of yamas and niyamas as ethical and moral teachings, yet they represent the emergence of your connection with the positive dimension of your nature and provide an antidote to negativity. They take you in the most positive direction that you can aspire for. Yamas reach inside and change you from within, while niyamas are the external actions that you perform to experience the positive change internally."
—Swami Niranjanananda Saraswati
Prerequisites for acceptance on Sannyasa Lifestyle 1 month:
For serious, sincere and committed aspirants open to experiencing a new way of life and new understanding
Ashram lifestyle and course timetable to be followed, with full participation
Full commitment to the month-long training – no refunds for early departures
No use of mobile phones for the duration of your stay
No use of laptops (an ashram PC is available for necessary contact, by request)
No leaving the ashram for 1 month (only by application)
Simplicity - don't bring extra unnecessary things with you
Available to new and experienced practitioners
Limited intake, by application only
​