June
Online Shop
Rocklyn Ashram Gallery
"Step out of the city for a few days to relax and enjoy a daily yoga program in nature"
If a weekend retreat is not possible a Personal Retreat time out can be taken at any time for as many days as required.
A Gift Voucher is a wonderful gift for your yoga friend or friend.
Arrival for Weekend Retreats
Fri 2pm or before 5pm - Sun 2pm
Sat 9am - Sun 2pm
Day Option Sat 9am to 9pm
Special Offer: Enrol Satya:
book in 2 people during Feb to Jun
retreats valued
@ $285 & receive a
20% discount ($456)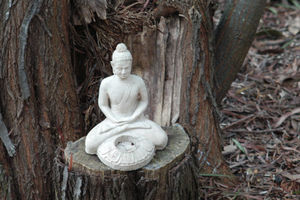 03 - 05 Jun $285 Enrol
04 - 05 Jun $215 Enrol
03 - 05 Jun Discount 20% for 2 people $456 Enrol - Satya
The ashram situated on the edge of the Wombat State Forest is a perfect silent retreat environment. A short silent retreat offers precious time and space, not always available in other forms of living, for quieter and deeper self-reflection and self-enquiry.

Winter by nature is introventing and a perfect time for a silent retreat.
By committing to a silent retreat with the practice of self-awareness and the attitude of a witness the mind naturally becomes less busy, more focused and clear without effort, revealing deeper understanding and inner contentment.
The retreat includes:
• yoga asanas & pranayama become the basis for stillness
• sitting meditation: Antar Mouna – attitude of a witness to cultivate equanimity and inner silence
• Yoga Nidra – deep relaxation for body, mind & emotions
• walking meditation: using the senses to be present
• encouraged to keep a personal diary
• optional: drawing, clay art, mandala art
---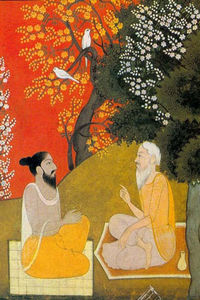 05 Jun - 03 Jul Enrol $920 (includes the Bhagavad Gita book)
Bhagavad Gita is concerned with developing attitudes to life situations which give us immunity from ups and downs that may sometimes engulf us. This course, supported and integrated into the ashram lifestyle, will cultivate attitudes from Bhagavad Gita that support head, heart and hands, giving strategies to systematically uplift thoughts, emotions and actions.

This is a great opportunity to take time out for personal development and reflection, between study commitments, work placement, end of a contract, a healthy & new space for school leavers or to reassess where to or which direction next.
Tools for Life Yoga & Bhagavad Gita Course Overview
---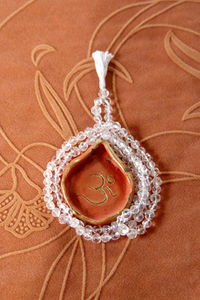 Long Weekend Retreat
10 - 13 Jun $360 Enrol
"Easier said than done and is it OM or AUM?" Simply Om provides an opportunity over this long weekend for extensive practice of OM mantra in different forms. The conducive environment of Rocklyn Ashram provides the perfect backdrop for an intensive sadhana and reflective stay.
The program aims to:
Explore different forms of OM mantra meditation
Provide a foundation with building blocks for yoga practitioners with little or no experience of a systematic approach to meditation techniques
Allow experienced practitioners to re connect with OM meditation as an intensive sadhana
Bring together the smorgasbord of ideas and concepts that float around the universe in relation to OM and create some positive perspective
Bring understanding to the significance of Om mantra as viewed by Mandukhya Upanishad
Cultivate the ability to sustain OM mantra meditation as the awareness explores the different stages of meditation.
Writing of Om mantra as a meditation
Feedback
"Have just finishes a 5 day meditation retreat on OM meditation. We learnt alot from the discipline of using Om as a mantra. Appreciate having a deeper understanding on how to use Simply Om as a meditation".
---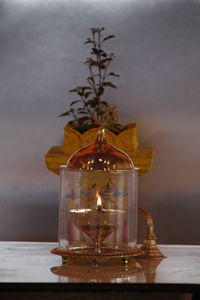 Long Weekend Retreat
10 - 13 Jun $360 Enrol
11 - 13 Jun $295 Enrol
The weekend will include:
the foundation theory & practice of Yoga Nidra & Sankalpa
yoga postures
breathing techniques
practical yoga psychology
lifestyle
discussion & questions
Sankalpa – planting the seed of transformation
Everyone has a unique purpose in life. The sankalpa is formed by yourself based on an innermost desire that is in line with your beliefs and your chosen direction of transformation that enables the expression of fulfilling ones potential and purpose in life.
Sankalpa – personal resolve, is repeated in the practice of Yoga Nidra – relaxation. It is like planting a positive seed in the deeper layers of the consciousness when the mind is relaxed and distanced from external influences. The sankalpa when practised regularly and with sincerity guides decision making in every aspect of life.
These are just some of the benefits gained from using a sankalpa
potential to change habits, reactions & responses
builds and sustains new positive pathways of thinking and actions
supports living consciously
---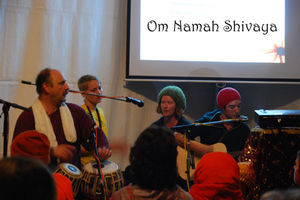 17 - 19 Jun $240 Enrol
18 - 19 Jun $150 Enrol
Includes Saturday Yoga Posture Class
Mantras are simple words of praise that touch the heart and allow us to melt into the soul of ourselves. When mantras are chanted with the attention attuned to the feeling body, with eyes closed, naturally we disconnect from the outer world, and rest deeply in the subtle vibrations of mantra for healing and peace.
Satsang translates as uplifting group discussions from the wisdom teachings of yoga on a particular topic of interest.
---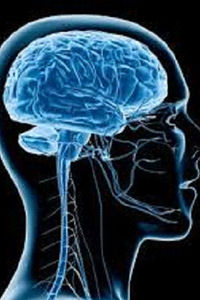 17 - 19 Jun $300 Enrol
18 - 19 Jun $270 Enrol
18 Jun - Saturday Day Only $150 Enrol
Introducing Dr. Maarten A Immink PhD
Attend this retreat and receive 12 CPD points
Yoga, Your Brain and Your Emotions - Builds a foundation on understanding brain processes that underlie emotions and emotional regulation. From this foundation, yoga philosophy, psychology and practices are explored in terms of how regular yoga participation benefits the development of emotional wisdom and wellbeing.
Dr Immink is a dynamic and engaging presenter with the keen ability to explain complex topics and a very accessible and interesting manner. With his experience as a research scientist and a yoga and meditation teacher, Dr Immink has a wealth of knowledge that allows him to integrate the ancient wisdom of yoga with more contemporary western scientific principles. Dr Immink is regularly invited to present lectures, and workshops for both the general public as well as for professional development purposes.
---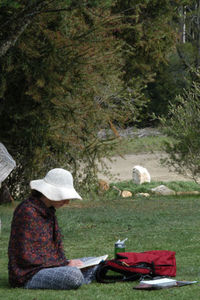 24 - 26 Jun $285 Enrol
25 - 26 Jun $215 Enrol
24 - 26 June Discount 20% for 2 people $456 Enrol - Satya
Each Yoga Relax Retreat will have a different focus on the yogic aspect of relaxation for total wellbeing.
"A few days at the ashram located in a secluded forest environment, for a yoga relax weekend was the perfect choice and remedy to destress from everything and be nurtured by yoga and nature.
I still have a lasting sense of calm, but even better: I am amazed I have gained so much in such a short time". Jan June 2015


Feedback: What attracted me to the course:
relaxation and beautiful surroundings + the teachings
I enjoyed the simplicity and routine of the ashram
opportunity to reflect, unwind and be nurtured by relaxation techniques
just wanted and needed some space and time out
We all wish to have time and space to truly let go. In fact many things we choose to do in the search for relaxation can place more stress on an already overloaded nervous system. And although they may seem pleasurable, they are not providing the necessary deep, restorative rest that the body, mind and emotions require.
Attending a weekend of restorative yoga for relaxation at the ashram allows one to step into a different time zone unaffected by the world and personal obligations.
---
A Weekend workshop on moving from conflict to connection using the process of Nonviolent Communication
A weekend Foundation Training In Nonviolent Communication (NVC) with internationally certified CNVC Trainer Dorset Campbell-Ross
24 - 26 Jun $385 Enrol
Early Bird Fee $346 before 01 June Enrol
What can I do when an aurgument is so painful and seems to be going nowhere?
What can I do when I'm, being ignored, and what I have to say is really important?
Why do I feel guilty when it's not my fault?
How can I get my kids to do what I want them to do?
How can I shorten the time it takes to come back together again after we have had a fight?


In times of stress we often say things that sabotage getting what we want. We criticise or blame instead of making a request. Shining the light of our consciousness on the thoughts and feelings that precede our words, reveals choices that are more likely to meet our needs. We can also choose to hear ourselves and others in ways that foster connection, rather than separation.
More About NVC & Dorset Campbell-Ross
---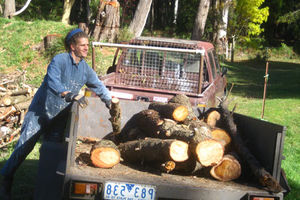 1 week $250 Enrol
1 week to 1 month
15% discount for Health Care Card Holders
No further discounts apply
Sun 2pm – Sun 2pm
Intakes all year
Included are twice daily group sessions discussing the subject of focus for the day, a review at the end of the day before meditation, and the experience of regular yoga classes.
During the Living Consciously program participants will discover, experience and analyse the methods by which yogic principles and practices can be applied in their daily lives.
"A great opportunity to rest my mind, reset patterns and to further commit to living consciously"
"Karma Yoga gave me the opportunity to observe and witness ones actions and reactions positively"
"Regular yoga practices both on and off the mat. Beautiful, peaceful and natural environment for yoga and lifestyle"
"Just perfect - timeout, yoga, lifestyle, reviving, refreshing and an inspiring experience in a beautiful ashram setting"
"Format - open, flexible, well balanced with practical & theory based sessions. Creative approach to developing a yogic lifestyle"​
"Karma Yoga - participation in the duties of the ashram life gave me a point of focus"
---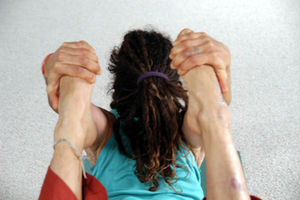 5 nights $495 Enrol
Mon 10.30am – Sat 2pm
7 nights $595 Enrol
Sun 2pm – Sun 2pm
Intakes all year
A Mindful Lifestyle Retreat differs a little from the Living Consciously program in that extra time is allocated after lunch to deepen relaxation and reclaim inner balance and direction during your personal retreat. Course material and group meetings are consistent with the Living Consciously concept of mindfulness.
What was beneficial about the retreat?
Yoga Nidra, the daily topic to witness and reflect on and the balance of all the yogas including Karma Yoga were highlights in my life changing experience.
Wonderful. It is one of the most peaceful settings I've had the privilege to be in. I am inspired.
Location, affordability & ethos
Complete toolkit to help re-assess your mind/lifestyle
During the Mindfulness Lifestyle Retreats program participants will discover, experience and analyse the methods by which yogic principles and practices can be applied in their daily lives.
---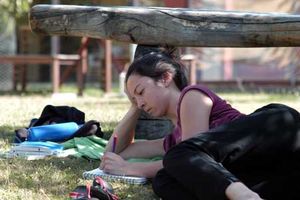 A 4 day Yoga Retreat
06 - 09 June $400 Enrol
13 - 16 June $400 Enrol
20 - 23 June $400 Enrol
27 - 30 June $400 Enrol
Arrive 10.30am in time for Yoga Nidra - relaxation
This 4 day Yoga Retreat is part of a 1 month course of living consciously.
On completion of week 1, weeks 2, 3 & 4 can be undertaken at your own leisure.
The retreat supports personal time and space to re assess if we are focusing on what is important to us in life, and if we are creatively balancing our spiritual and worldly health and wellbeing effectively.
This special Yoga Retreat program includes: yoga postures, breathing techniques, yoga nidra – relaxation, meditation, focused action in the lifestyle, and twice daily group discussions on subjects of awareness from the text
eBook Yoga With Attitude
One is encouraged to make notes or keep a spiritual diary throughout the retreat. At the end of your retreat take some time to re assess in the following way:
What insights have been gained throughout the retreat to support health & wellbeing effectively.
How do you intend to apply and consolidate in a practical ongoing way the benefits and insights gained during your retreat
What challenges were met and how did you respond to them - responses and reactions
---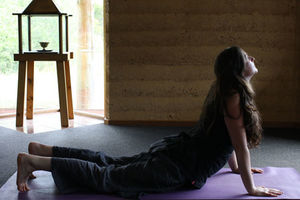 Sat 11 Jun $70 Enrol
10.30am - 8.30pm