February
Online Shop
Rocklyn Ashram Gallery
"Step out of the city for a few days to relax and enjoy a daily yoga program in nature"
If a weekend retreat is not possible a Personal Retreat time out can be taken at any time for as many days as required.
A Gift Voucher is a wonderful gift for your yoga friend or friend.
Arrival for Weekend Retreats
Fri 2pm or before 5pm - Sun 2pm
Sat 9am - Sun 2pm
Day Option Sat 9am to 9pm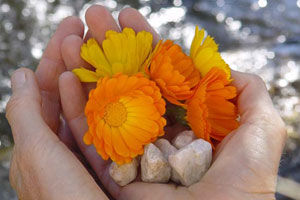 03 - 05 Feb $285 Enrol
04 - 05 Feb $215 Enrol
03 - 05 Feb $456 Satya Enrol (20% discount - 2 people enrolment)
Yoga's profound relaxation practices of yoga nidra & deep breathing draw the mind inward and fill you with a sense of inner peace.

Be nurtured:
relaxation in beautiful natural surroundings + practical teachings
simplicity
opportunity to reflect, unwind and be nurtured by relaxation & breathing techniques
yoga nidra - total relaxation for body, mind & emotions
We all wish to have time and space to truly let go. In fact many things we choose to do in the search for relaxation can place more stress on an already overloaded nervous system. And although they may seem pleasurable, they are not providing the necessary deep, restorative rest that the body, mind and emotions require.
Attending a weekend of restorative yoga for relaxation, in the peaceful environment of the ashram allows one to rest unaffected by the world and personal obligations.
---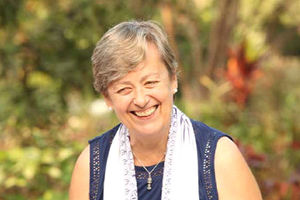 04 - 25 February $3700 Enrol
(Includes: private room, all food and classes)
https://vimeo.com/169819037
This is a unique opportunity under the guidance of Lee Majewski
Lee Majewski M.A. is a senior Yoga Therapist at Kailvalyadhama Yoga Institute. She creates and teaches yoga therapy programs for cancer survivors and chronic diseases.

Her current projects include co-operation with University Health Network and Princess Margaret Hospital in Toronto and research projects in co-operation with York University in Toronto and McGill University in Montreal Canada.
---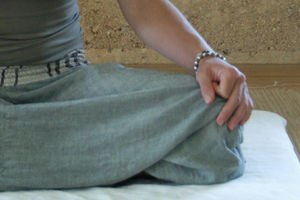 Sitting Longer & Stronger
Level 2 meditation practices
10 - 12 Feb $285 Enrol
11 - 12 Feb $215 Enrol
10 - 12 Feb $456 Satya Enrol (20% discount - 2 people enrolment)

Building on the Yoga & Meditation for Beginners,
Level 2 will focus on Sitting Longer & Stronger:
yoga postures to develop a longer & comfortable sitting position
expanding on the awareness of pranayama
cultivating the discipline needed for extended stillness & focus
cultivating the witness aspect
Antar Mouna Meditation stages 1, 2 & 3 becoming the observer
and progressing to Level 3 the following month – Deepening Your Meditation Practice 17 – 19 March
The benefits of a regular practice of yoga & meditation is summarized as living consciously to experience a joyful way of living. It helps us manage our stress levels, improves the quality of our relationships, and enables us to access greater levels of clarity, insight, and focus.
Commitments
Set a Sankalpa or intention for regularity, commitment & sincerity
Rise a little earlier with the energy of the sun – only 15 minutes
Make sure your dedicated practice space is fresh and clean
Make sure your practice is truly your time
Refrain from picking up the phone and connecting with the world for at least 1/2hr after your practice
And don't leave your home in a rush
Be conscious of taking the inner peace with you into the world
---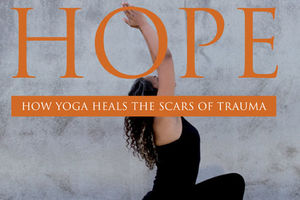 17 - 19 Feb $295 Enrol
Hope: Yoga for Trauma Recovery
with Swami Ahimsadhara
Ahimsa will guide you through a unique approach to healing the scars left by traumatic experiences.
Hope: Yoga for Trauma Recovery offers a practical package of yoga postures, breathing and relaxation combined with methods for consciously managing the mind and emotions. This holistic approach uses a range of tools for restoring wellbeing to the body and mind, offering healthy solutions to ease post-trauma suffering.
Experience the healing power of a selection of yoga practices that are most suitable for the relief of post-trauma suffering.
Learn how these practices heal the nervous system and transform the body-mind.
See the award-winning documentary, Heroes of Peace, which tells the story of war veterans in Australia who used yoga for healing posttraumatic stress disorder.
Purchase Ahimsa's book Hope: How Yoga Heals the Scars of Trauma at Rocklyn Yoga Book Shop
---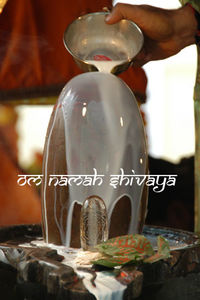 24 - 26 Feb $285 Enrol
25 - 26 Feb $215 Enrol
24 - 26 Feb $456 Satya Enrol (20% discount - 2 people enrolment)
Shivaratri Midnight Havan
Sat 25 Feb: 5pm - 1am $30 Enrol (no accommodation)
The weekend will be filled with the vibration of Mantra Chanting and creating your own personal Shiva Yantra.
Shivaratri represents illumination in place of absolute darkness, the manifestation of knowledge in the superconscious state, the possibility of becoming fully awakened to one's inherent positive self.
The auspicious celebration at the time of the dark moon Shivaratri will be conducted at Rocklyn Ashram with shiva kirtans, bhajans, midnight havan and Abhishek – the ceremonial bathing of the shivalingam which presents the purification of the soul. During the havan the mantra of Om Namah Shivaya will be chanted 1008 times to awaken the internal Abhishek of mentally pouring the waters of pure love over the Atmalingam of the lotus heart.
The external Abhishek is performed with various ingredients of vermilion paste representing virture; offering of milk, honey, fruit, sugar and curd to nurture the gratification in life; offering of bhasma, turmeric, tilak and saffron waters to purify; lighting of incense yields wealth and the lighting of oil lamps signifies the attainment of knowledge.
The offering of these important ingredients, mantra chanting and sincerity encourage the growth of devotion, commitment, integrity, courage, faith, trust and noble thoughts and actions.
---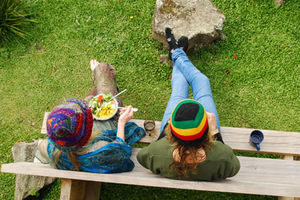 1 week $250 Enrol
1 week to 1 month
15% discount for Health Care Card Holders
No further discounts apply
Sun 2pm – Sun 2pm
Intakes all year
Included are twice daily group sessions discussing the subject of focus for the day, a review at the end of the day before meditation, and the experience of regular yoga classes.
During the Living Consciously program participants will discover, experience and analyse the methods by which yogic principles and practices can be applied in their daily lives.
"A great opportunity to rest my mind, reset patterns and to further commit to living consciously"
"Karma Yoga gave me the opportunity to observe and witness ones actions and reactions positively"
"Regular yoga practices both on and off the mat. Beautiful, peaceful and natural environment for yoga and lifestyle"
"Just perfect - timeout, yoga, lifestyle, reviving, refreshing and an inspiring experience in a beautiful ashram setting"
"Format - open, flexible, well balanced with practical & theory based sessions. Creative approach to developing a yogic lifestyle"​
"Karma Yoga - participation in the duties of the ashram life gave me a point of focus"
---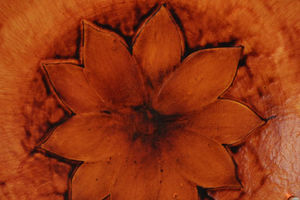 5 nights $495 Enrol
Mon 10.30am – Sat 2pm
7 nights $595 Enrol
Sun 2pm – Sun 2pm
Intakes all year

A Mindful Lifestyle Retreat differs a little from the Living Consciously program in that extra time is allocated after lunch to deepen relaxation and reclaim inner balance and direction during your personal retreat. Course material and group meetings are consistent with the Living Consciously concept of mindfulness.
What was beneficial about the retreat?
Yoga Nidra, the daily topic to witness and reflect on and the balance of all the yogas including Karma Yoga were highlights in my life changing experience.
Wonderful. It is one of the most peaceful settings I've had the privilege to be in. I am inspired.
Location, affordability & ethos
Group sessions. Complete toolkit to help re-assess your mind/lifestyle
During the Mindfulness Lifestyle Retreats program participants will discover, experience and analyse the methods by which yogic principles and practices can be applied in their daily lives.
---

A 4 day Yoga Retreat
Fee $400
06 - 09 Feb Enrol
13 - 16 Feb Enrol
20 - 23 Feb Enrol
Arrive 10.30am in time for Yoga Nidra - relaxation
This 4 day Yoga Retreat is part of a 1 month course of living consciously.
On completion of week 1, weeks 2, 3 & 4 can be undertaken at your own leisure.

The retreat supports personal time and space to re assess if we are focusing on what is important to us in life, and if we are creatively balancing our spiritual and worldly health and wellbeing effectively.
This special Yoga Retreat program includes: yoga postures, breathing techniques, yoga nidra – relaxation, meditation, focused action in the lifestyle, and twice daily group discussions on subjects of awareness from the text
eBook Yoga With Attitude
One is encouraged to make notes or keep a spiritual diary throughout the retreat. At the end of your retreat take some time to re assess in the following way:
What insights have been gained throughout the retreat to support health & wellbeing effectively.
How do you intend to apply and consolidate in a practical ongoing way the benefits and insights gained during your retreat
What challenges were met and how did you respond to them - responses and reactions
---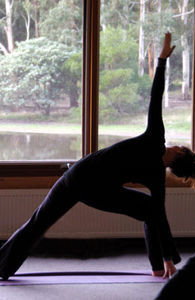 Sat 18 Feb $70 Enrol
10.30am - 8.30pm