Yoga & Meditation Retreats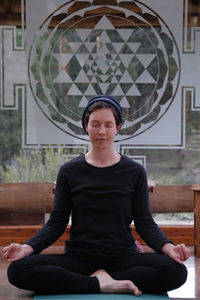 Arrival & Departure
1 night Sat 8.45am to Sun 2pm $220
2 nights Fri between 2pm & 5pm to Sun 2pm $290
A range of meditation weekend retreats are presented to assist the beginner to proceed with a home practice and to assist the practitioner to further explore meditation techniques.
Levels 1, 2, are designed to help with systematically building a sustained and proven path to confidently establish oneself in the quiet mind, inner understanding and living consciously.
Other opportunities exist for those who are ready to explore sitting longer and exploring different forms of meditation available in the Satyananda system of yoga.



All courses include yoga psychology and cover:
Yoga postures to improve stillness & introduction to different meditation postures
Suggested practices to suit your lifestyle
Introduction to mantra as a means to harness the mental energy & balance emotions
Pranayama: Breathing practices to access the subtle energy of the mind
Understanding the dimensions of the mind in relation to the breath, thoughts & emotions
Yoga Nidra – relaxation
Cultivation of witnessing the thoughts, actions & reactions
Forest silent meditation walk
Time for personal reflection in the supportive atmosphere of the yoga ashram