Power of Awareness Meditation 9 day Retreat - Sw. Anandakumar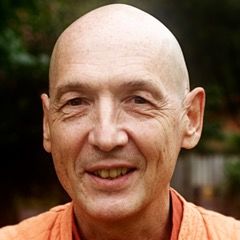 17 - 26 Apr $1250 Book Here Early Bird 29 Mar
17 - 26 Apr $1500 Book Here
Meditation & Mind - so we go in, what then......
This 9 day meditation retreat in the ashram setting with international meditation teacher, Swami Anandakumar, provides an opportunity to travel to your own centre, to find the stillness within and discover that your own inner nature is unchanging.
The retreat offers the unique opportunity to explore tools that will help you to truly find peace, happiness, clarity and perspective on the whole of life.
Some thoughts from a few who have something to say about their own experience
Amazing, highly recommended! Very rarely do we have the opportunity to find a way to be comfortable with everything that occurs within us. This was such an opportunity; to sit and go beyond our constructed beliefs to a light deep within.
Up for a challenge? Looking to move forward in your life? Then go to this retreat and see what happens.
If you seek the truth … seek out this course.
It will change your life if you let it.
Exceeded all expectation - absolutely brilliant.
Set me on the right direction after years of procrastinating.
A life-changing experience in a beautiful setting.
Great teacher. Great venue.
Sw. Anandakumar is an excellent master of the mind - very perceptive - funny - so does not intimidate.
Sw. Anandakumar is an inspirational teacher. There is simplicity and clarity in his instruction.