Power of Awareness Meditation - Sw. Anandakumar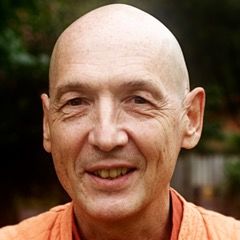 07 - 15 April $1008
Enrol
Swami Anandakumar teaches with a wisdom, authenticity and generosity of spirit born out of over 35 years of practicing yoga and meditation. He encourages, inspires and gently guides you. With his warm down-to-earth manner, he makes the mystery of meditation clear and accessible.
There comes a time when you realize that what you have been looking for doesn't in fact lie in the places you've been looking.
The mind can be tricky. It will present distractions and diversions along the way. With well-timed, intuitive guidance Sw. Anandakumar can skillfully help you navigate these detours bringing you back to connection with awareness so your practice continues to deepen.
Testimonials
Course is long enough to get into new habits.
Sw. Anandakumar is an inspirational teacher. There is simplicity and clarity in his instruction.
Rewarding, fulfilling, safe, affordable, inspiring, beautiful location and well organised retreat.
Great teacher. Great venue.
Sw. Anandakumar is an excellent master of the mind - very perceptive - funny - so does not intimidate.
Set me on the right direction after years of procrastinating.
Exceeded all expectation- absolutely brilliant.
It will change your life if you let it.
A life-changing experience in a beautiful setting.
Up for a challenge? Looking to move forward in your life? Then go to this retreat and see what happens.
If you seek the truth … seek out this course.
Amazing, highly recommended!

Very rarely do we have the opportunity to find a way to be comfortable with everything that occurs within us. This was such an opportunity; to sit and go beyond our family constructed beliefs to a light deep within.
This is a highly recommended retreat for professional yoga teachers and practitioners committed to experiencing an extended meditation retreat, skilfully guided by Swami Anandakumar". The stillness and clarity gained over 10 days of learning the systematic approach to meditation and establishing oneself in the quiet mind as the observer is a profound experience.
Quotes on Meditation
If you are able to internalise, and awaken and develop your inner awareness, everything in life becomes clearer and more meaningful. This is what happens in meditation.
Everything we need to know that will make a difference is already there inside waiting to be discovered. Meditation is the way of making that known to us.
You have to know what is going on in your inner world if you want to find the peace and harmony that everyone is looking for. That is the real purpose of meditation.
Meditation is a mystery not a puzzle. A puzzle can be solved methodically and systematically. But a mystery requires a different way of seeing, not to be searching for answers, but just be still enough for long enough to see yourself accurately, as you are.
A meditation teacher may appear to be teaching, but all he really does is remind you of the way back to what deep down you already know. That's the principle behind meditation