Sadhana Retreat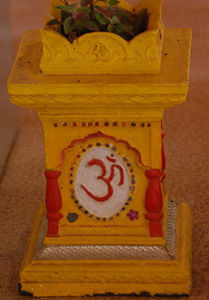 01 – 05 October 2017

Fee $108
Enrol
(standard shared accommodation or camping)
Inspired by a sankalpa and the enriching experience of the 2016 Celebration of Yoga, Tradition & Sangha, the Rocklyn Ashram welcomes Satyananda Yoga teachers and aspirants to again celebrate the jewels of yogic wisdom, yogic friendship and teachings in sharing 4 days of sadhana in the Satyananda Yoga tradition.
The Sadhana Retreat will enable you to attend a range of inspiring presentations and practical workshops by senior Satyananda teachers.


Highlights during the program include:
Rishi Nityabodhananda presenting on the Chakras, chanting of specific chapters from the Gita enhancing the values of yoga for self-understanding and applied wisdom in life
Rishi Yogadiwali presenting Tattwa Shuddhi, mantra, yantra, nyasa – protective mantra & mudra
Swami Atmamuktananda presenting daily havans, nyasa, concluding with Sri Yantra & Shivaling Abhishek
Swami Vimalratna presenting on deepening pranayama practices for expansion of energy
Treasures of ashram life inspired by a traditional yogic culture: kirtan, personal japa, reflectiveness, revitalise and appreciating the gift of sadhana supported by the environment of Rocklyn Ashram with other likeminded practitioners.
Share this invitation with those you know who would enjoy time supported by ashram life whilst gaining inspiration from the gift of sadhana.
The Satyananda Yoga Sadhana event follows:

Navaratri
20 – 30 September with Sw. Muktimurti (SYTA member discount available - email yogarock@yogavic.com)

SYTA AGM
01 October (guest speaker – Rishi Nityabodhananda)
Swami Atmamuktananda
Acharya/Director