About Dr. Maarten Immink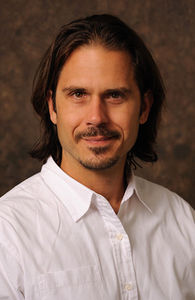 Dr Maarten A. Immink holds a doctorate in human movement science from Texas A&M University in the USA. He is currently a Senior Lecturer in Human Movement (Motor Learning and Control) within the School of Health Sciences at the University of South Australia (UniSA). Maarten has over 20 years' experience studying, researching and teaching the biological and psychological basis of human learning and performance. He is an accredited yoga and meditation teacher.
Dr Immink is an associate researcher with the world-renowned Sansom Institute for Health Research, the Centre for Sleep Research, and the Alliance for Research in Exercise, Nutrition and Activity research groups at UniSA. Part of his research explores the basic science behind factors that affect behavior and performance, including fatigue, stress, arousal and affective states. He also investigates how mind-body training, including yoga and mindfulness meditation, mediates the influence of these factors.
Dr Immink is a dynamic and engaging presenter with the keen ability to explain complex topics and a very accessible and interesting manner. With his experience as a research scientist and a yoga and meditation teacher, Dr Immink has a wealth of knowledge that allows him to integrate the ancient wisdom of yoga with more contemporary western scientific principles. Dr Immink is regularly invited to present lectures, seminars, and workshops for both the general public as well as for professional development purposes.
Examples of organisations that have invited Dr Immink to present include:
International Yoga Teachers Association (IYTA)
Australian Yoga Therapy Conference
Australian Medical Acupuncture College
Diabetes South Australia
Australian Hand Therapy Association
Society for Mental Health Research
He has also presented workshops and seminars for yoga studios including:
Mangrove Yoga Ashram (NSW)
Manly Yoga (NSW)
Om Yoga (SA)
Yoga Spirit (SA)
Yoga Aldgate (SA)
Rocklyn Yoga Ashram (VIC)
Hobart Yoga & Meditation Centre (TAS)
Dr Immink also facilitates an online anatomy and physiology course that meets requirements for the anatomy and physiology component of yoga teacher training as set out by Yoga Australia.