Mindful Yoga Lifestyle - One Month Retreat
Visit the on line shop
Rocklyn Ashram Gallery
Step towards self transformation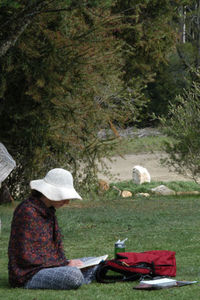 This retreat opportunity is unique to Rocklyn Ashram
Fee $2080 Enrol
The Mindfulness Yoga Lifestyle - one month retreat can commence on any Sunday at 2pm.
Are you looking for a restful but affordable retreat that provides you with a yoga program and more….
A 1 month Mindfulness Yoga Lifestyle retreat is the ideal retreat for those wishing to dedicate time in retreat to establish themselves in a steady home practice, a healthy, nourishing and revitalizing yogic lifestyle.
Includes all food, standard accommodation, yoga classes & the text book
eBook Yoga With Attitude

Mindful Yoga Lifestyle Retreat Overview
Mindful Yoga Lifestyle Retreat Timetable
Along with the yoga program of asana, yoga nidra, meditation, discussion, kirtan and chanting twice daily group sessions are included to encourage mindfulness. The daily mindfulness subjects are supported by the book Yoga with Attitude.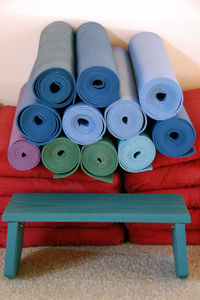 Creatively woven into the program to balance the practices and lifestyle is the branch of yoga known as Karma Yoga - the yoga of focused attention in action. Karma Yoga is an integral part of the morning program to develop a dynamic awareness in every day activities.
The afternoon is your time out to indulge in rest, reflection, choosing a book from the extensive yoga library, walking or bike riding in the beautiful Wombat State Forest tracks or just taking in the wondrous and abundant wildlife within the ashram grounds.