Yoga Feel Great Break Comments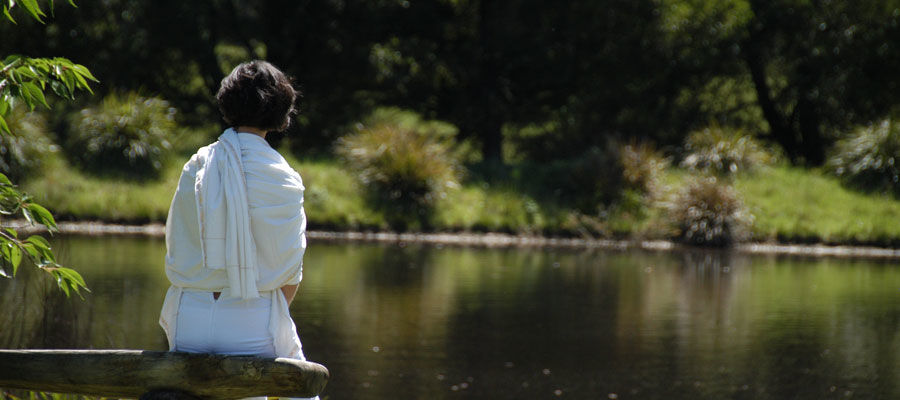 On the 8th July 19, I headed to the Rocklyn Yoga Ashram for their 3 day Feel Great Break Yoga Retreat with my good friend Annie.
I was looking forward to quiet time, learning about yoga (as I was very new to this), being in a beautiful bush setting in the Wombat State Forest and sharing this experience with Annie.
I really enjoyed every aspect of this retreat and definitely did come away feeling great in terms of body strength, calmness and inspiration.
The days were structured to include meditation, yoga practice, yoga nidra, gathering for evening mantras and daily practice of yoga karma. Each day we would gather for 1/2 hour in the morning and afternoon to focus on a particular topic, such as positivity.
Three weeks later I continue to practice a brief but daily yoga and meditation and am trying to be mindful of the way I think, act and talk.
Annie and I both look forward to returning in the future. Many thanks to the teachers and leaders of this Retreat.
Chrisie
Fairfield, Victoria

What attracted you to the course?
Length of time, location, improving my awareness and focus on other yoga practices.
Combination of yoga, meditation, work and personal time/space.
Length – 4 days; opportunity to live in Ashram.
Tranquillity, travelling inwards, reconnecting to nature and myself.
Personal space and time, convenient location, wanted to learn more about yoga.
Location, ashram and yoga meditation.
Unplugging break from usual responsibilities.

What was most beneficial about the course?
Daily yoga nidra and natural location.
I was expecting the course to be more physical but found the focus on mind was actually really (if not more) useful
It is a great place to take some time out and reconnect with yourself
What was I looking for: "a combination of yoga, meditation, interaction & personal time/space.
Gives a different perspective and time/space to learn
Karma yoga, Yoga with Attitude teachings and discussion.
Group discussions and karma yoga lifestyle.
Everything: yoga asanas, meditations, group talks and the care received from teachers and others.
Tools to work on creating a steady mind, quiet space and time.
Gaining better self-understanding. Having new insights.
I feel a lot clearer in my direction. It gave me the time & space I needed for me
A fantastic way to have respite from a busy life, learn and experience to live life more consciously/meaningfully

Would you recommend the Retreat to others and why?
Yes, peaceful environment and good pace.
Yes, gives a different perspective and time/space to learn.
Detailed programme; variety of presenters – all with their own individual style.
Its good to slow down and work on yourself as we often get caught driving this life in auto-pilot.
A beautiful experience from the normality of busy lifestyles 'the possibilities of what can be'.
Great place to reboot and have new insights/stimulate creativity and work on discipline.