April: Power of Awareness - 9 Day Meditation Retreat - Swami Anandakumar
Power of Awareness - 9 Day Meditation Retreat - Swami Anandakumar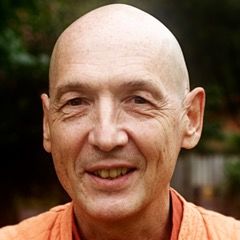 05 - 13 Apr $1200 Book Here Early Bird 31 Mar
05 - 13 Apr $1350 Book Here
Visit Sw. Anandakumar's Blog site
What are these courses about? As the saying goes, Change comes from within. Yet how much time and attention and effort is it possible to sustain a lasting connection with our own inner nature? No matter how sincere we may be or how hard we try, while there are overriding distractions drawing our attention back into the obligations and necessities of outer life, the inner connection remains frustratingly elusive. And the distractions are persistent, so we can go on hearing that inner call without being able to answer it.

There are two essentials which make the connection possible:
The first is to create the most appropriate environment for that to happen, and make that the only priority, free of all distractions. That includes the specific time given over exclusively for that purpose, in these courses 5 - 10 days; a quiet, calm and supportive environment; and the necessary guidance to know how to let go of the outer and turn the attention fully to the inner.
More about Sw. Anandakumar and the retreat
And some thoughts from a few who have something to say about their own experience
Amazing, highly recommended! Very rarely do we have the opportunity to find a way to be comfortable with everything that occurs within us. This was such an opportunity; to sit and go beyond our constructed beliefs to a light deep within.
Up for a challenge? Looking to move forward in your life? Then go to this retreat and see what happens.
If you seek the truth … seek out this course.
It will change your life if you let it.
Exceeded all expectation - absolutely brilliant.
Set me on the right direction after years of procrastinating.
A life-changing experience in a beautiful setting.
Great teacher. Great venue.
Sw. Anandakumar is an excellent master of the mind - very perceptive - funny - so does not intimidate.
Sw. Anandakumar is an inspirational teacher. There is simplicity and clarity in his instruction.