Dimensions of Yoga Series

Module 1: Breath and energy
Clarity and vitality from the Hatha Yoga tradition
19 – 26 Jan Fees $1750
7 day live in residential at Rocklyn Ashram
Supported home practice and theory
29 Jan - 20 Apr
Concluding residential weekend at Rocklyn Ashram
20 - 22 Apr

Fulltime immersion option
Includes additional twelve weeks living at Rocklyn Ashram
19 Jan - 22 Apr
Fees $1750 + $1008
The Dimensions of Yoga Series courses are a new series that presents riches from the Satyananda system of yoga in a focused in-depth format which will provide accessible helpful insights to all yoga practitioners.
Yoga teachers and previous yogic studies students and graduates will gain great benefit from this fresh approach.
Fuelled by each participant's own intention and commitment, grounded in a living tradition, these courses support a personal journey towards yoga as a way of life, helping peel away barriers to deeper experiences in yoga.

The breath and energy module 1 is suitable for both new and experienced practitioners. It presents core practices and concepts from authentic classic Hatha Yoga that will enhance the experience of yoga and help build a dynamic and systematic sadhana (regular practice).

Swami Vimalratna, course developer for Australian and international yogic studies courses, Living Consciously programs, and the compiler of Yoga With Attitude, brings all his experience and skills to support senior Rocklyn Ashram teachers with a unique new residential course matched with a carefully focused and balanced sequence of home study and practice.

Discover practices that create deep relaxation, greater health, vitality, and balanced energy.

Learn why these practices work and discover how to regulate them to manage in life. This is provided through a practical and theoretical framework of breathing and energy, solidly and systematically drawn from Hatha Yoga as a distinct yoga system.

This module is an intensive course of theory and practice over twelve weeks with a nine day residential, and two additional weekends, supported by a systematic sequence of home practice. It requires commitment that will be strengthened with carefully crafted support for the duration of the course. Fulltime residential living at Rocklyn Ashram throughout the course is a complete immersion option.

Designed for the contemporary world, it is structured with an understanding of the difficulties of maintaining practice today, and the need for creating new patterns that assist in managing the troubles and sufferings of life. Taken individually, many of the practices will provide key tools for managing life's ups and downs, taken together, they provide a strong base on a pathway to regular practice and personal transformation.

Uncover new depths in your yoga sadhana. Explore how and understand why these practices work.

Learn how to apply asana, pranayama, and shatkarmas to consciously and systematically cleanse and prepare body, mind and energy to create strength and resilience as an antidote to the challenges of contemporary living.

The course is thoughtfully integrated with a systematic and incremental holistic home practice program, which includes hatha yoga practices such as asana, pranayama and shatkarma, balanced with mantra, yoga nidra and meditation.

The residentials are based around a number of specialist lectures and workshops on topics related to the theory and practice of Hatha Yoga, together with freshly formulated classes designed to convey experience and understanding of the concepts and practices. Specially prepared readings, activities and online recordings support the home practice.

Kickstart your yogic life, build your capacity, regenerate, heal and revitalise, knowing that when this step is complete, the potential for transformation in the vast yoga tradition is only just beginning.
"Contrary to the popular belief that hatha yoga is only the practice of physical asana and nothing more, it is an important aspect of yoga. Hatha yoga is like the primary class to which you get yourself admitted before you can continue your study in higher classes. Admission to yoga takes place through hatha yoga; it does not take place through dhyana or meditation. Admittance in the yogic journey does not happen through kriya yoga or kundalini yoga."
Swami Niranjanananda Saraswati, Yoga in Daily Life
Benefits of a full time or part time Yoga & Ashram Life stay during Module 1
Many benefits arise when the study of yoga is transferred into an experience and expression of living a lifestyle inspired by a yogic culture and tradition. Living in the ashram presents a unique opportunity for those who wish to commit to investigating the values and practices of yoga as a direction for self-understanding and deep inner transformation.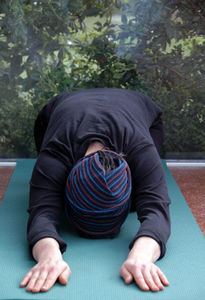 Yoga & Ashram Life includes:
Daily yoga classes in asana, pranayama, yoga nidra and meditation
Ashram satsangs - discussions
Karma Yoga – i.e. participation & sharing skills with the ashram group in organic veggie gardening, kitchen, office, maintenance and other interesting projects
Mantra chanting, kirtan and havan (Vedic/Tantric fire ritual).
Rostered time off and study time allowance
---
Power of Awareness - with Sw. Anandakumar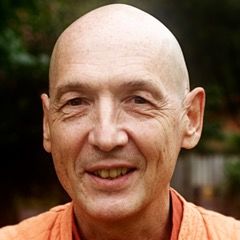 07 - 15 April $1008
Enrol
Swami Anandakumar teaches with a wisdom, authenticity and generosity of spirit born out of over 35 years of practicing yoga and meditation. He encourages, inspires and gently guides you. With his warm down-to-earth manner, he makes the mystery of meditation clear and accessible.
There comes a time when you realize that what you have been looking for doesn't in fact lie in the places you've been looking.

The mind can be tricky. It will present distractions and diversions along the way. With well-timed, intuitive guidance Sw. Anandakumar can skillfully help you navigate these detours bringing you back to connection with awareness so your practice continues to deepen.
Testimonials
Course is long enough to get into new habits.
Sw. Anandakumar is an inspirational teacher. There is simplicity and clarity in his instruction.
Rewarding, fulfilling, safe, affordable, inspiring, beautiful location and well organised retreat.
Great teacher. Great venue.
Sw. Anandakumar is an excellent master of the mind - very perceptive - funny - so does not intimidate.
Set me on the right direction after years of procrastinating.
Exceeded all expectation- absolutely brilliant.
It will change your life if you let it.
A life-changing experience in a beautiful setting.
Up for a challenge? Looking to move forward in your life? Then go to this retreat and see what happens.
If you seek the truth … seek out this course.
Amazing, highly recommended!

Very rarely do we have the opportunity to find a way to be comfortable with everything that occurs within us. This was such an opportunity; to sit and go beyond our family constructed beliefs to a light deep within.
This is a highly recommended retreat for professional yoga teachers and practitioners committed to experiencing an extended meditation retreat, skilfully guided by Swami Anandakumar". The stillness and clarity gained over 10 days of learning the systematic approach to meditation and establishing oneself in the quiet mind as the observer is a profound experience.
Quotes on Meditation
If you are able to internalise, and awaken and develop your inner awareness, everything in life becomes clearer and more meaningful. This is what happens in meditation.
Everything we need to know that will make a difference is already there inside waiting to be discovered. Meditation is the way of making that known to us.
You have to know what is going on in your inner world if you want to find the peace and harmony that everyone is looking for. That is the real purpose of meditation.
Meditation is a mystery not a puzzle. A puzzle can be solved methodically and systematically. But a mystery requires a different way of seeing, not to be searching for answers, but just be still enough for long enough to see yourself accurately, as you are.
A meditation teacher may appear to be teaching, but all he really does is remind you of the way back to what deep down you already know. That's the principle behind meditation.