Specialised Longer Retreats
Arrival: Between 2pm & 5pm
Departure: after lunch on the last day
Navaratri Celebration nine nights - Devi Mantras & Devi Havans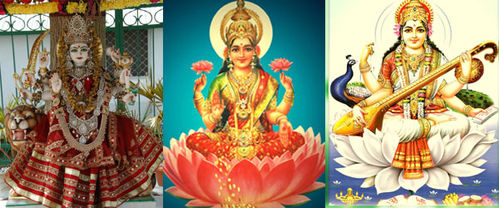 9 nights of
Devi Puja Sadhana
Navaratri Satsang by Sw. Satsangi

20 - 30 Sep $900 Enrol
20 - 30 Sep $765 Enrol (15% Early Bird Discount fully paid 10 September)
or $95 per night Enrol
Read more about this retreat...
Arrive in time for Devi Havan @ 5.30pm
Navaratri, literally meaning 'nine nights', commemorates the slaying of the demons by invoking Rama and the goddess Durga, ensuing victory of good over evil. In yoga, these nine nights are considered by the constellations formed and the ancients, auspicious for conducting an anushthana or fixed sadhana in order to bring about inner transformation.
Chanting of the Devi Bhajans, morning havan mantras and the Durga Path will be lead by Sw. Muktimurti. Muktis ability to teach the mantras during Navaratri cultivates understanding and a deep inner experience during this time of auspiciousness and sadhana to overcome the obstacles in life.
The text Sri Saundarya Lahari is a compilation of beautiful stotras - verses in praise of Devi or Tripura Sundari. Along with the daily chanting of verses from the text, a special sadhana of discussion and writing of the stotras – verses with the associated mantras and yantras will be included in the Navaratri program. The sessions will be conducted by Sw. Atmamuktananda.
Please bring your text, a special note book and a nice pen to write the mantras and draw the yantras associated with the verses. This sadhana can be continued at home as an anusthana (dedicated practice for a duration of time). The tantras declare the Sri Saundarya Lahari sadhana assists one in overcoming obstacles in life.