Dimensions of Yoga Series

Module 1 – body, breath, energy and mind
Clarity and vitality from the Hatha Yoga tradition.
Swami Vimalratna and Swami Atmamuktananda
19 – 26 Jan $1750 Enrol
7 day live in residential at Rocklyn Ashram
12 weeks supported home practice and theory
27 Jan - 20 Apr
Concluding residential weekend at Rocklyn Ashram
20 - 22 Apr
Includes twelve weeks living at Rocklyn Ashram Contact us
19 Jan - 22 Apr Fees: $1750 + $1008
Fuelled by each participant's own intention and commitment, grounded in a living tradition, the new Dimensions of Yoga courses support a personal journey towards yoga as a way of life.
The first module of the Dimensions of Yoga will look at hatha yoga in a systematic in-depth way that is closely aligned with yoga's rich tradition but also takes into account the pressures and distractions of living in today's world.
More detailed information is available from:
http://sharingandlearningyoga.com/dimensions-series
With a straightforward light touch to both theory and practice, the course will unfold in a balanced way, according to the Satyananda system of yoga. It will closely follow practices and classic texts such as Hatha Yoga Pradipika and Gheranda Samhita (rarely taught in Australia).
The course will carefully explore hatha yoga as a systematic progression, working with body, breath, energy and mind. Starting simply with practices according to the capacity of each participant, this course will provide an overview of hatha yoga practices including:
shatkarmas (cleansing practices),
asanas,
mudras and bandhas,
pranayama,
as well as pratyahara and techniques for creating a quieter mind (from a hatha yoga perspective).
There will be an emphasis on how hatha yoga provides an essential set of tools for any serious yoga practitioner. After completing this course you will have a toolkit to take with you throughout your yogic life.
Kickstart your yogic life, build your capacity, regenerate, heal and revitalise, knowing that when this step is complete, the potential for transformation in the vast yoga tradition is only just beginning.
---
Summer Yoga Retreat - Hatha Yoga, Meditation & Relaxation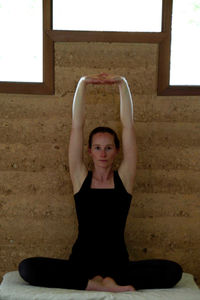 Yoga, Practical Yoga Psychology & Lifestyle
14 - 21 Jan $750 Enrol (early bird full paid by 01 Jan)
14 - 21 Jan $800 Enrol
Includes the book Practical Yoga Psychology
The Summer Yoga Retreat week of Practical Yoga Psychology begins with the "definitions of yoga" referencing the text Practial Yoga Psychology by Dr. Rishi Vivekananda and will systematically unfold as a way of life enhancing ones understanding of the whole personality.
Summer Yoga Retreat Timetable
Summer Yoga Retreat Overview
Knowledge of practical yoga psychology from the wisdom traditions systematically harmonise the entire personality on a deep internal level and external expression reflected in everyday life by living a life inspired by a yogic culture.
The Summer Yoga Retreat is based on the practices & theory as described in the text Practical Yoga Psychology – Dr. Rishi Vivekananda to bring about a comprehensive understanding of the multi-faceted layers of the total being. With a deeper understanding of the self and self-observation of repeated patterns, automatic habits and reactions we can then decide how to rebuild or redirect our awareness in developing new pathways to connect and align with our inherent positive qualities.
By committing to a sankalpa (firm intention) and dedication to the practices of the world's wisdom traditions that offer valuable secrets for self-transformation, self-understanding, one is taken to another level of awareness and expression in life.
The daily practices, group discussions and applied theory combined with ashram life of regularity, simplicity, personal disciple and self-motivation leads to connection with our inherent positive qualities. Conscious application in everyday life is summarized as living a more harmonious, fulfilling existence less affected or defeated by demands, duties and distractions.
---
Power of Awareness - with Sw. Anandakumar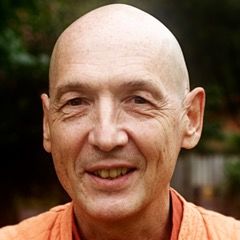 Swami Anandakumar teaches with a wisdom, authenticity and generosity of spirit born out of over 35 years of practicing yoga and meditation. He encourages, inspires and gently guides you. With his warm down-to-earth manner, he makes the mystery of meditation clear and accessible.
There comes a time when you realize that what you have been looking for doesn't in fact lie in the places you've been looking.

The mind can be tricky. It will present distractions and diversions along the way. With well-timed, intuitive guidance Sw. Anandakumar can skillfully help you navigate these detours bringing you back to connection with awareness so your practice continues to deepen.
Testimonials
Course is long enough to get into new habits.
Sw. Anandakumar is an inspirational teacher. There is simplicity and clarity in his instruction.
Rewarding, fulfilling, safe, affordable, inspiring, beautiful location and well organised retreat.
Great teacher. Great venue.
Sw. Anandakumar is an excellent master of the mind - very perceptive - funny - so does not intimidate.
Set me on the right direction after years of procrastinating.
Exceeded all expectation- absolutely brilliant.
It will change your life if you let it.
A life-changing experience in a beautiful setting.
Up for a challenge? Looking to move forward in your life? Then go to this retreat and see what happens.
If you seek the truth … seek out this course.
Amazing, highly recommended!

Very rarely do we have the opportunity to find a way to be comfortable with everything that occurs within us. This was such an opportunity; to sit and go beyond our family constructed beliefs to a light deep within.
This is a highly recommended retreat for professional yoga teachers and practitioners committed to experiencing an extended meditation retreat, skilfully guided by Swami Anandakumar". The stillness and clarity gained over 10 days of learning the systematic approach to meditation and establishing oneself in the quiet mind as the observer is a profound experience.
Quotes on Meditation
If you are able to internalise, and awaken and develop your inner awareness, everything in life becomes clearer and more meaningful. This is what happens in meditation.
Everything we need to know that will make a difference is already there inside waiting to be discovered. Meditation is the way of making that known to us.
You have to know what is going on in your inner world if you want to find the peace and harmony that everyone is looking for. That is the real purpose of meditation.
Meditation is a mystery not a puzzle. A puzzle can be solved methodically and systematically. But a mystery requires a different way of seeing, not to be searching for answers, but just be still enough for long enough to see yourself accurately, as you are.
A meditation teacher may appear to be teaching, but all he really does is remind you of the way back to what deep down you already know. That's the principle behind meditation.
---
14 Apr – 05 May $3800 Enrol
Lee Majewski - cancer therapy article
Who is this retreat for?
Beyond Cancer, a 3-week residential retreat is designed for people who have experienced cancer (all types and stages) and who have undergone chemotherapy and /or radiation treatment in the last 10 years and are over 24 years of age.
Why attend Beyond Cancer retreat?
The Beyond Cancer retreat addresses a gap in allopathic healthcare, which drops patients at the end of treatment offering no continued support. Studies show that the side effects of allopathic cancer treatment are cumulative, leaving patients to fend for themselves post-treatment at their most vulnerable point.
The purpose of this retreat is to provide a platform post-treatment for clients to create their own healing at their pace. Beyond Cancer will restore the body and mind from the harmful side effects of cancer treatments, which many people continue to carry with them for years afterwards. We present Yogic tools, which help our clients to move from a state of victimhood to a state of empowerment.