Permaculture Course at the Ashram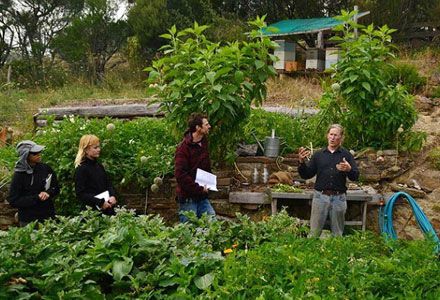 17 March - Saturday 1 April
The Course
A Permaculture Design Course has the power to change your life.
Learn from experienced and enthusiastic permaculture tutors, including David Holmgren and Beck Lowe, in the unique environment of Rocklyn Ashram.
Running over 15 days with a short break in the middle, this fully residential and fully catered course is a completely immersive experience.