Personal Comments & more.....

Why I go to the Ashram
The time and space to patiently and kindly re-discover parts of yourself is a real gift.
A place where the rhythms of the world are vibrant and the energy conducive to inner ease, is Rocklyn ashram. A place, where with each visit, you can more deeply explore your outer and inner landscapes.
Our external perceptions, habitual storylines and constant routines can 'drive' us into a groove, an unhelpful way to be with ourselves and others in the world.
Deliberate care and intent sustain this ashram as a place of elegant simplicity – a place to reconnect so as to live and be in our true purpose.
As a yoga teacher and yoga therapist I savour the hatha class, and so love (and emulate) the regular reminders for a whole-body focus, to move and be from the inside out, and that only this moment is where I am.
Caroline Giles, Experience Yoga
Certified Yoga Therapist, Senior Yoga Teacher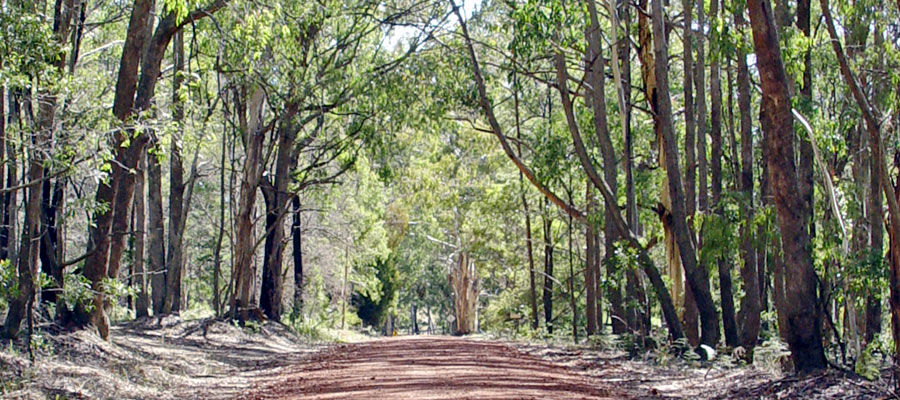 Guests Comment 4 days in June 2022
Amazing. This is my 2nd visit in 2 months and I look forward to my next chance to visit.
Healthy, wholesome food, fresh air, peaceful forest walks, mindfulness and peace.
I highly recommend the Rocklyn Yoga Ashram.
I have visited the Ashram, set amongst the beautiful surrounds of the Wombat State forest, a few times now. As soon as I get out of the car and breathe in the air and energy I immediately start to unwind.
I find the ashram a place of peace, it gives me time out from the world and I can nourish my soul.
It gives me an opportunity to be away from the phone, tv, traffic, work, household chores and day to day stuff.
I can truly rest my brain and my body.
I can rebalance and connect through the daily program of yoga and meditation.
I can feed my soul by practicing karma yoga, as I love helping others and contributing.
Attending the ashram has also led me to make changes in my everyday life such as eating healthier, dedicating more time to my self care, increasing my meditation and yoga practice, and being conscious of how I am spending my time and energy.
I love that the Ashram has all types of programs and price levels, so that it can be accessible to everyone. Everybody is accepted without judgement from all walks of life.
Not to mention that the food is amazing.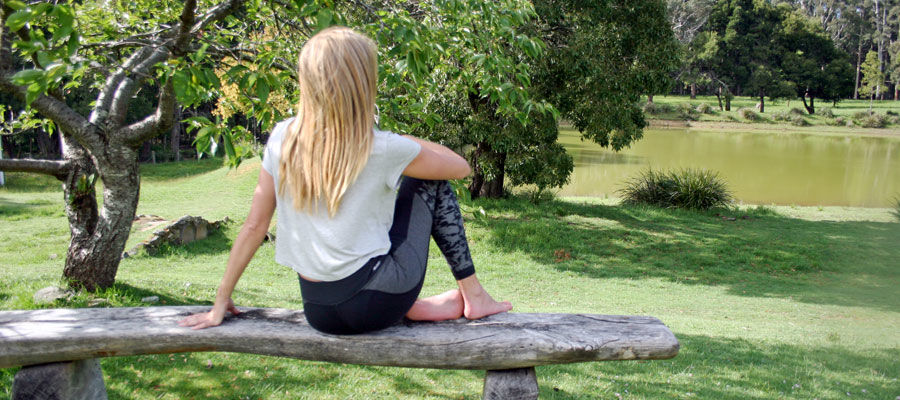 My Return to the Ashram - Jules
Initially what drew me to book a stay at the ashram was the opportunity to practice yoga in beautiful surrounds, experience the peace and quiet, taking time for reflection, and going for walks in the nearby forest.
The experience of all these things, as well as participating in the simple lifestyle at the ashram, led me to decide to extend my stay. The more time I spent there, I found there were unexpected benefits for me in participating in ashram life.
These were lessons in attachment and letting go, the value of simplicity, as well as reconsideration of my priorities. Another wonderful aspect to my stay was meeting some fantastic people. I left the ashram calmer, clearer and with a shift in perspective. I'm already looking forward to my next visit….
Nishi's Review
I would like to express my deep gratitude to the caretakers, members and visitors of Rocklyn Ashram. I came to the Ashram in a state of high emotional distress.
On my first day visiting, I was quite a wreck-overwhelmed and distraught by the struggle of living in this chaotic world. I was greeted by compassion and kindness by the leaders. The Ashram is a wonderful place of diverse humans who were willing to accept, love and encourage themselves and myself in a way that I've never experienced before. The daily routine of yoga, meditation and mindfulness was incredible and inexplicable.
The practices involve learning to become aware and accepting of your individual self-all in a compassionate and safe environment. The Ashram practices and way of life helped me move from chaos to a much more balanced way of living. Through the daily practices, I re-discovered my own routine for a balanced living and thriving according to my unique self. They were flexible, helped me find the right program for me, and supported me through this healing. I met incredible humans from around the globe who were also journeying to peace, joy and reclamation of life.
This is a safe place where people may contend with their lives—and find empowerment, balance and healing—exactly as they need. I will certainly be back (again and again), and highly recommend staying in the Ashram to any and all people.
Comments
A place to get clarity of mind away from influences, perfect & pleasant.
Thank you for the opportunity to stay here, in this beautiful place, to rest, reflect, learn, listen and meditate.
There is a good balance between sadhana - practices: postures, breathing techniques, meditation, relaxation, chanting, karma yoga - yoga awareness in action, and free time.
I cannot thank you enough for providing such an amazing, restful, energetic environment. I recently reached a point of stress and anxiety to a point of hospitalisation during a recent panic attack. I am lucky enough to be aware that I need to listen to my selfcare warnings. The combination of the nuturing environment of the ashram and the healing bush surrounds have worked a miracle for me. Thank you. Kate
I spent three nights at the Rocklyn Ashram, seeking a tonic to a busy and at times overwhelming life and found the quiet, serenity and routine of the Ashram to be both soothing and rejuvenating. The stillness and silence of the Ashram allowed my body and mind to slow down so that I was able to recognize my own wisdom and peace.