Specialised Longer Retreats
Arrival: Between 2pm & 5pm
Departure: after lunch on the last day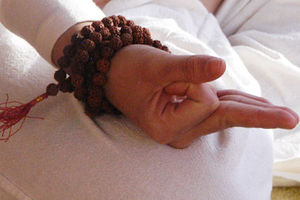 31 Mar - 09 Apr $950 Enrol
31 Mar - 09 Apr $1615 Enrol (double booking - 15% discount)

Discover a new approach to meditation
Renowned meditation teacher Swami Anandakumar takes a fresh and direct approach to meditation which is effective for both the beginner and advanced practitioner. The combination of ancient yoga techniques with well-timed, intuitive guidance aimed at the modern mind helps each one to find their way to deeper levels of awareness through access to their own intuitive experience.
The only qualification you really need is the desire to go into your own centre and connect with the stillness within and rediscover your own inner nature. This new approach to meditation offers the ability to hear and listen to your own inner voice, learn to be comfortable with challenges that may arise, realise inner peace, happiness, clarity and gain perspective on your life.
The Focus is on Awareness in Meditation,

​​What It Is,

How to Practice it Properly,

How To Maintain It,

What it can do for You,

​The Benefits that can Accrue for You in Daily Life
Testimonials from the 2016 course
Amazing, highly recommended!

Very rarely do we have the opportunity to find a way to be comfortable with everything that occurs within us. This was such an opportunity; to sit and go beyond our family constructed beliefs to a light deep within.

This is a highly recommended retreat for professional yoga teachers and practitioners committed to experiencing an extended meditation retreat, skilfully guided by Swami Anandakumar.

The stillness and clarity gained over 10 days of learning the systematic approach to meditation and establishing oneself in the quiet mind as the observer is a profound experience.
'Awareness is the constant in meditation. Awareness is being present, in this moment, and there are delightful ways to be present. Awareness is seeing things equally, undivided by opinion and self-appraisal. Awareness is becoming free from the demands of the mind and seeing yourself in a new way. Awareness can be always with you.'
Swami Anandakumar
---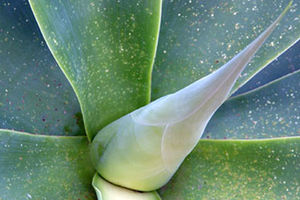 Inner Centering
14 - 17 Apr $360 Enrol
15 - 17 Apr $290 Enrol
14 - 17 Apr $576 Satya Enrol (20% dis - double enrolment)
Take time to renew at Easter. Allow the mind to turn inwards and relax into the centre of your being through meditation. In our day to day life we are constantly externalised, thinking, doing, and acting. There is constant movement and struggle.


Deep inside, on the other hand, there is a silent centre, where we feel a connection to a deeper presence. This is where we feel truly our self. Step by step, we can let go of the surface layers, move closer to our core and relax deeply into our own self.
Once we experience this connection with our centre, we emerge refreshed and rejuvenated. Dealing with the surface layers, the everyday life, then becomes a lighter experience through our identification with the stillness within. We learn to flow rather than grapple with the ever changing phenomena of life.
---

Yoga, Practical Yoga Psychology & Yoga Lifestyle
16 - 23 Jul $785 Enrol
16 - 23 Jul $707 Enrol (Early Bird Fee full paid by 01 July)
Includes the book Practical Yoga Psychology



The Winter Yoga Retreat week of Practical Yoga Psychology begins with the "definitions of yoga" referencing the text Practial Yoga Psychology by Dr. Rishi Vivekananda and will systematically unfold as a way of life enhancing ones understanding of the whole personality.
Read more about this retreat...
---
Navaratri Celebration nine nights - Devi Mantras & Devi Havans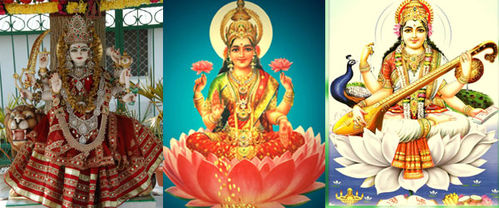 9 nights of
Devi Puja Sadhana
Navaratri Satsang by Sw. Satsangi

20 - 30 Sep $900 Enrol
20 - 30 Sep $765 Enrol (15% Early Bird Discount fully paid 10 September)
or $95 per night Enrol
Read more about this retreat...
Arrive in time for Devi Havan @ 5.30pm
Navaratri, literally meaning 'nine nights', commemorates the slaying of the demons by invoking Rama and the goddess Durga, ensuing victory of good over evil. In yoga, these nine nights are considered by the constellations formed and the ancients, auspicious for conducting an anushthana or fixed sadhana in order to bring about inner transformation.
---