January: Summer Yoga Retreat - Yoga, Practical Yoga Psychology & Lifestyle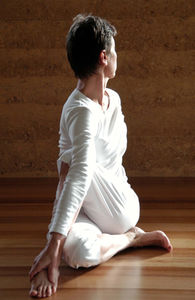 03 - 10 Jan $900 Book Here Early Bird 27 Dec
03 - 10 Jan $995 Book Here
Includes the book Practical Yoga Psychology
The Summer Yoga Retreat week of Practical Yoga Psychology begins with the "definitions of yoga" referencing the text Practial Yoga Psychology by Dr. Rishi Vivekananda and will systematically unfold as a way of life enhancing ones understanding of the whole personality.
Summer Yoga Retreat Timetable
Summer Yoga Retreat Overview
Knowledge of practical yoga psychology from the wisdom traditions systematically harmonise the entire personality on a deep internal level and external expression reflected in everyday life by living a life inspired by a yogic culture.

The Summer Yoga Retreat is based on the practices & theory as described in the text Practical Yoga Psychology – Dr. Rishi Vivekananda to bring about a comprehensive understanding of the multi-faceted layers of the total being. With a deeper understanding of the self and self-observation of repeated patterns, automatic habits and reactions we can then decide how to rebuild or redirect our awareness in developing new pathways to connect and align with our inherent positive qualities.
By committing to a sankalpa (firm intention) and dedication to the practices of the world's wisdom traditions that offer valuable secrets for self-transformation, self-understanding, one is taken to another level of awareness and expression in life.
The daily practices, group discussions and applied theory combined with ashram life of regularity, simplicity, personal disciple and self-motivation leads to connection with our inherent positive qualities. Conscious application in everyday life is summarized as living a more harmonious, fulfilling existence less affected or defeated by demands, duties and distractions.