June
"Step away for a few days to relax and enjoy a daily yoga program of self nurturing in a forest location"
If a weekend retreat is not possible a Personal Retreat can be taken at any time for as many days as required.
A Gift Voucher is a wonderful gift for your yoga friend or friend.
Arrival & Departure for Weekend Retreats
Fri between 2pm & 5pm to Sun 2pm
Sat 8.45am to Sun 2pm
Course fees include: standard accommodation, all food and yoga classes as per the daily timetable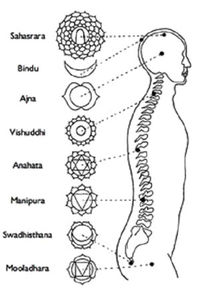 01 - 03 Jun $375 Book Here
Swami Premshakti is a senior swami in the Satyananda Yoga Tradition with over 35 years teaching experience. She has a grounded practical approach to teaching the Kriya Yoga practices, which she conveys with wisdom and intuition according to the needs of the students.
"Kriya yoga caters to the dimension of consciousness, to sensitise one to experience consciousness, going deep into the realisation of what it is, and to realise the state of pure bliss in consciousness, which is the spirit. Kriya yoga takes you to the vijnanamaya and anandamaya kosha levels." Swami Niranjan
KRIYA means 'activity' or 'movement' and refers to the activity or movement of consciousness.



Kriya Yoga is a powerful practice which is suitable for all yoga practitioners. The ultimate purpose of Kriya Yoga is to create an awakening in the Chakras (energy centres in the body), purify the Nadis (energy channels) and to awaken Kundalini Shakti. This harmonises and expands consciousness and leads to a deeper understanding of our true nature.
The weekend includes What is Kriya Yoga and an introduction and practice of the Kriya Yoga practices 1, 2 and 3. For each Kriya there will be teachings of appropriate asana, pranayama, mudras, bandhas, psychic passage and chakra awareness.
"The practices of kriya yoga will go a long way towards awakening our spiritual potential. There are many yogic techniques, and all have their place, but the practices of kriya yoga are far superior, far better planned, and they are easily accessible to the people of our age." Swami Satyananda
---

Seek Joy In Silence
08 - 11 Jun $405 Book Here Early Bird 27 May
08 - 11 Jun $450 Book Here
09 - 11 Jun $390 Book Here
The ashram situated on the edge of the Wombat State Forest is a perfect silent retreat environment. A short silent retreat offers precious time and space, not always available in other forms of living, for quieter and deeper self-reflection and self-enquiry.

Being silent is an opportunity to be with yourself, to be still, and to experience enhanced connection with yourself and your surroundings.
By committing to a silent retreat with the practice of self-awareness and the attitude of a witness the mind naturally becomes less busy, more focused and clear without effort, revealing deeper understanding and inner contentment.
The retreat includes:
yoga asanas & pranayama become the basis for stillness
pranayama practices to enhance meditation and inner silence
pratyahara - turning the attention inwards
review of the day
practical yoga psychology on the 3 gunas - states of existence
sitting meditation: Antar Mouna – attitude of a witness to cultivate equanimity and inner silence
Yoga Nidra – deep relaxation for body, mind & emotions
walking meditation using the senses to be present
encouraged to keep a personal diary (optional)
---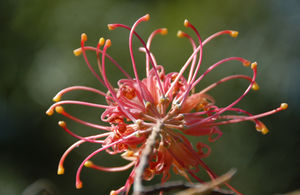 Mind, Body approach to reduce stress & anxiety
15 - 17 Jun $337.50 Book Here Early Bird 3 Jun
15 - 17 Jun $375 Book Here
16 - 17 Jun $300 Book Here

Re-forming Mental Pathways
personal discipline to maintain a regular practice
Yoga Nidra - deep relaxation to elicit the relaxation response
truthful and honest self awareness/observation of thoughts
understanding the relationship between body & mind
self-observation of action & reaction
transforming negative to positive
creating new patterns/pathways
understanding the senses & the mind
This weekend will present a number of simple and accessible meditation techniques for the beginner and the practitioner.
A regular practice of meditation fosters a better and more harmonious way of living with one's self and others. Meditation reduces the stress responses, improves the quality of discrimination, and enables access to greater levels of clarity, insight, and focus, as well as unplugging the mind and senses from an overload of externalisation. By cultivating the attitude of the witness in reviewing the events of the day, as a practice of meditation, transforms unconscious and unhealthy pathways, greatly reducing the escalation of stress and confusion.
However, a daily or regular practice of meditation requires a level of self-committed discipline in Re-forming Mental Pathways to sustain clarity and equanimity.
---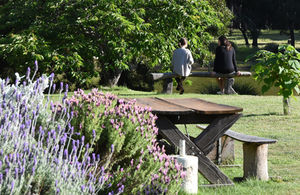 22 - 24 Jun $337.50 Book Here Early Bird 10 June
22 - 24 Jun $375 Book Here
23 - 24 Jun $300 Book Here
Restore and rebalance oneself with yoga and breathing practises focused on eliciting the relaxation responses for body mind and emotions. These practices can reveal a greater appreciation of oneself and give a wider perception for managing change and diversity.

Practice specific restorative yoga postues
The power of the breath for calming the nervous system and quietening the mind
Rest and renewal with Yoga Nidra – deep relaxation
Take home a package of yoga tools to reduce daily stress
---

Meditation: Prana - life force & the Koshas - vital pranic sheaths
29 Jun - 01 Jul $337.50 Book Here Early Bird 17 June
29 Jun - 01 Jul $375 Book Here
30 Jun - 01 Jul $300 Book Here


Our vital life force or prana permeates all layers of our being. Through yoga we aim to experience the purity at our centre and allow that beauty to radiate out through the different levels of our existence.
Underneath the appearance of the five levels of existence:
• The physical – annamaya kosha
• The energetic – pranamaya kosha
• The mental – manomaya kosha
• The wisdom – vijnanamaya kosha
• The bliss – anandamaya kosha
there is a pure, divine, eternal consciousness. This is the Self, which is said to be indescribable but only known through direct experience.
What steps can we take to move towards that centre? What yogic practices facilitate our connection with that inner purity or light?
Join this weekend to experience and learn steps to navigate your way through the koshas to connect with the deepest aspect of yourself.
---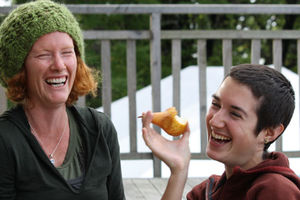 1 week $250 Book Here
1 week to 1 month
15% discount for Health Care Card Holders
No further discounts apply
Sun 2pm – Sun 2pm
Intakes all year
Course Overview
Daily Timetable
This retreat is for those who wish to sustain and cultivate a positive attitude towards life.
Included are twice daily group sessions discussing the subject of focus for the day, a review at the end of the day before meditation, and the experience of regular yoga classes.
During the Living Consciously program participants will discover, experience and analyse the methods by which yogic principles and practices can be applied in their daily lives.
What was beneficial about the retreat?
"A great opportunity to rest my mind, reset patterns and to further commit to living consciously"
"Karma Yoga gave me the opportunity to observe and witness ones actions and reactions positively"
"Regular yoga practices both on and off the mat. Beautiful, peaceful and natural environment for yoga and lifestyle"
"Just perfect - timeout, yoga, lifestyle, reviving, refreshing and an inspiring experience in a beautiful ashram setting"
"Format - open, flexible, well balanced with practical & theory based sessions. Creative approach to developing a yogic lifestyle"​
"Karma Yoga - participation in the duties of the ashram life gave me a point of focus"
---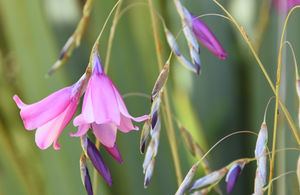 5 nights $550 Book Here
Mon 10.30am – Sat 2pm
7 nights $650 Book Here
Sun 2pm – Sun 2pm
Intakes all year
Daily Timetable
Course Overview

A Yoga Mindful Lifestyle Retreat differs a little from the Living Consciously program in that extra time is allocated after lunch to deepen relaxation and reclaim inner balance and direction during your personal retreat. Course material and group meetings are consistent with the Living Consciously concept of awareness.
What was beneficial about the retreat?
Yoga Nidra, the daily topic to witness and reflect on and the balance of all the yogas including Karma Yoga were highlights in my life changing experience.
Wonderful. It is one of the most peaceful settings I've had the privilege to be in. I am inspired.
Location, affordability & ethos
Group sessions. Complete toolkit to help re-assess your mind/lifestyle
During A Yoga Mindful Lifestyle Retreats program participants will discover, experience and analyse the methods by which yogic principles and practices can be applied in their daily lives.
---

A 4 day Yoga Retreat
Fee $450
Arrive 10.30am in time for Yoga Nidra - relaxation
This 4 day Yoga Retreat is part of a 1 month course of living consciously.
On completion of week 1, weeks 2, 3 & 4 can be undertaken at your own leisure.
04 - 07 Jun Book Here
11 - 14 Jun Book Here
18 - 21 Jun Book Here
25 - 28 Jun Book Here


The retreat supports personal time and space to re assess if we are focusing on what is important to us in life, and if we are creatively balancing our spiritual and worldly health and wellbeing effectively.
This special Yoga Retreat program includes: yoga postures, breathing techniques, yoga nidra – relaxation, meditation, focused action in the lifestyle, and twice daily group discussions on subjects of awareness from the text
eBook Yoga With Attitude
One is encouraged to make notes or keep a spiritual diary throughout the retreat. At the end of your retreat take some time to re assess in the following way:
What insights have been gained throughout the retreat to support health & wellbeing effectively
How do you intend to apply and consolidate in a practical ongoing way the benefits and insights gained during your retreat
What challenges were met and how did you respond to them - responses and reactions
---

Open Day
10.30am - 2.00pm
11 Jun Book Here (No Fee for the Open Day program)
"It's an excellent place for relaxation and to spend a day here is worthwhile" - from Barbara
Sat 16 Jun Book Here $80
​