July
"Step away for a few days to relax and enjoy a daily yoga program of self nurturing in a forest location"
If a weekend retreat is not possible a Personal Retreat can be taken at any time for as many days as required.
A Gift Voucher is a wonderful gift for your yoga friend or friend.
Arrival & Departure for Weekend Retreats
Fri between 2pm & 5pm to Sun 2pm
Sat 8.45am to Sun 2pm
Course fees include: standard accommodation, all food and yoga classes as per the daily timetable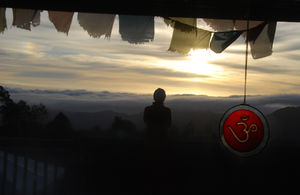 06 - 08 Jul $350 Book Here Early Bird 24 June
06 - 08 Jul $385 Book Here
07 - 08 Jul $300 Book Here
Add Meaningful Purpose to Life: Increase Inner Peace through Silent Introspection
"Silence is the source of true strength," Lao Tzu.
Winter is a time when the natural outward moving energies intuitively begin to turn inwards making a silent retreat a perfect time for self awareness and reflective practices to discover the quieter inner you.
The ashram situated on the edge of the Wombat State Forest is a perfect silent retreat environment. A short silent retreat offers precious time and space, not always available in other forms of living.
Make a Sankalpa – intention and commit to a silent retreat to be here and now to cultivate the attitude of becoming a watcher to ones actions & reactions.
Unfortunately the mind is very rarely where the hands are. The more we are in the here and now - body/mind connection, naturally the mind becomes less busy, more focused and clear without effort, revealing deeper understanding and inner contentment.
The retreat includes:
yoga asanas & pranayama become the basis for stillness
the body/mind connection
sitting meditation: Antar Mouna – attitude of a witness to cultivate equanimity and inner silence
Yoga Nidra – deep relaxation for body, mind & emotions
walking meditation: using the senses to be present
encouraged to keep a personal diary
---

Reboot & Reset for Real Life
13 - 15 Jul $350 Book Here Early Bird 1 Jul
13 - 15 Jul $385 Book Here
14 - 15 Jul $300 Book Here
This weekend provides individuals the freedom, permission and environment they need to recharge, regain perspective and re-evaluate their needs and wants.


In today's world do we truly know what it means to reconnect with our Self, nature and our community? How many of us create the space and opportunity in our lives to do this? There are many distractions in life, in the form of meeting other people's needs, digital technology, schedules and to do lists.

Our retreats are designed to enable personal growth for individuals without the added pressure of feeling one has to network or explain what you do, who you know and how to catch up with someone after the retreat.
We provide an integrated approach of nourishing both the body and mind, while deepening one's sense of Self without the distractions of everyday life. The retreat intention is to provide the opportunity to (re)connect by:
Together we'll explore the physical, psychological and social implications of our constant distractions and deepen a dialogue to increase balance, self awareness and health. As we develop mindful self-connection, we help ourselves create a sustainable foundation for our careers, personal wellness, relationships and individual happiness.
---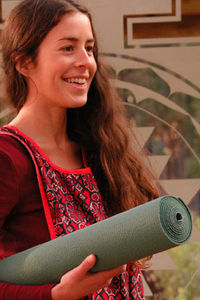 14 - 15 Jul $300 Book Here
You may have noticed the Yoga Ashram sign on the Daylesford Ballan Rd and wondered what it would be like to experience a yoga retreat in an authentic yoga setting.
No rush: Arrive at 10.30am in time to settle into your room and the ashram environment.
This Retreat offers you a supportive space to truly re-align with your inner self and take home a group of simple practices to sustain your change and wellness:

through a practical program of

yoga postures,
yoga nidra - deep relaxation,
introduction to mantras - sound,
meditative walks in the forest,
appreciative awareness of the breath
---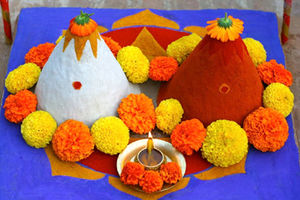 20 - 22 Jul $351 Book Here Early Bird 8 Jul
20 - 22 Jul $390 Book Here
Course fee includes the book: Tattwa Shuddhi - Sw. Satyasangananda
On this weekend the 7 stages of Tattwa Shuddhi will be introduced and taught by Sw. Atmamuktananda who had the good fortune to learn this ageless practice in India from Sw. Satyasangananda herself. Sw. Satyasangananda is the author of the book Tattwa Shuddhi.
The stages presented throughout the weekend will give a good understanding into this tantric practice so that you can continue with a home practice for spiritual inner purification and a deeper outer understanding in your worldly life.
Every individual is composed of five basic elements or tattwas which can be purified and transformed through the process of meditation, mantra & chanting, yantra, havan, asana, pranayama & yoga lifestyle.
Tattwa – evolution of the elements & the characteristics of the five elements
Tattwas – and the koshas – vital sheaths
Shuddhi – the act of refining knowledge/awareness from the gross to the subtle
Mantra - particular subtle sound vibrations capable of liberating the energy and consciousness
Yantra – symbols designed for concentration to unleash the hidden potential energy and consciousness
Asana & Pranayama – postures & breathing practices to enhance deeper awareness
Meditation – on the five individual elements, mantra & yantra
The ashram's sattwic environment is the ideal place to experience the tantric practice of Tattwa Shuddhi which includes knowledge and experience of the entire personality. Prior experience of meditation is required.

Heart in the Hands & Hands in the Moment
13 - 15 Jul Book Here
14 - 15 Jul Book Here
No Fee (full participation)
Please arrive before 5pm on the 13th or by 8.45am on the 14th and depart after lunch clean up - 1.30pm on the 15th.

"It was pure joy to be involved in the Ashram lifestyle"
"Fantastic, thank you so much for the lovely opportunity to lend a hand. Rocklyn changed my life a few years ago, so I'm thrilled to give back in some little way." Penny
Heart in the Hands & Hands in the Moment Weekend - learning to be present: dynamic participation in the lifestyle of the Ashram as Karma Yoga – the yoga of mindful service and sharing of skills. Participation in either the organic veggie garden or other interesting environmental projects is an exchange for all yoga classes, yummy garden produce food and standard accommodation.
"You have to see a practical way to understand and apply the principles of Karma Yoga, and our focus is on the application and use of Karma Yoga for conscious evolution." Sw. Niranjanananda
---
Guru Poornima Celebration, Sadhana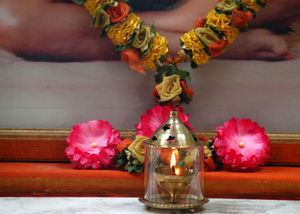 27 - 29 Jul $108 Book Here
28 - 29 Jul $108 Book Here
Day Visit by Dakshina - donation
Friday 5.30pm Havan
Please contact us for the full Guru Poornima program
Guru Poornima is the time when disciples and devotees can align with the Guru Tattwa and strengthen their resolve to remove the veils of avidya, ignorance.

Guru Poornima is celebrated on the fullest and brightest full moon of the year. At this time intuitive guidance from our own consciousness, our inner Guru, can be powerfully experienced if we create the right circumstances. It is also a time when we can receive blessings to support our sankalpa, sincerity and commitment as we enter into another year of spiritual endeavour.
Guru Poornima weekend will be celebrated with havan, mantra chanting, sadhana and ashram life.
---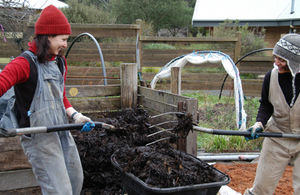 1 week $250 Book Here
1 week to 1 month
15% discount for Health Care Card Holders
No further discounts apply
Sun 2pm – Sun 2pm
Intakes all year
Course Overview
Daily Timetable
This retreat is for those who wish to sustain and cultivate a positive attitude towards life.
Included are twice daily group sessions discussing the subject of focus for the day, a review at the end of the day before meditation, and the experience of regular yoga classes.
During the Living Consciously program participants will discover, experience and analyse the methods by which yogic principles and practices can be applied in their daily lives.
What was beneficial about the retreat?
"A great opportunity to rest my mind, reset patterns and to further commit to living consciously"
"Karma Yoga gave me the opportunity to observe and witness ones actions and reactions positively"
"Regular yoga practices both on and off the mat. Beautiful, peaceful and natural environment for yoga and lifestyle"
"Just perfect - timeout, yoga, lifestyle, reviving, refreshing and an inspiring experience in a beautiful ashram setting"
"Format - open, flexible, well balanced with practical & theory based sessions. Creative approach to developing a yogic lifestyle"​
"Karma Yoga - participation in the duties of the ashram life gave me a point of focus"
---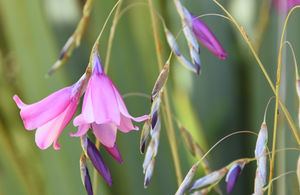 5 nights $550 Book Here
Mon 10.30am – Sat 2pm
7 nights $650 Book Here
Sun 2pm – Sun 2pm
Intakes all year
Daily Timetable
Course Overview

A Yoga Mindful Lifestyle Retreat differs a little from the Living Consciously program in that extra time is allocated after lunch to deepen relaxation and reclaim inner balance and direction during your personal retreat. Course material and group meetings are consistent with the Living Consciously concept of awareness.
What was beneficial about the retreat?
Yoga Nidra, the daily topic to witness and reflect on and the balance of all the yogas including Karma Yoga were highlights in my life changing experience.
Wonderful. It is one of the most peaceful settings I've had the privilege to be in. I am inspired.
Location, affordability & ethos
Group sessions. Complete toolkit to help re-assess your mind/lifestyle
During A Yoga Mindful Lifestyle Retreats program participants will discover, experience and analyse the methods by which yogic principles and practices can be applied in their daily lives.
---

A 4 day Yoga Retreat
Fee $475
Arrive 10.30am in time for Yoga Nidra - relaxation
This 4 day Yoga Retreat is part of a 1 month course of living consciously.
On completion of week 1, weeks 2, 3 & 4 can be undertaken at your own leisure.
02 - 05 Jul Book Here
09 - 12 Jul Book Here
16 - 19 Jul Book Here
23 - 26 Jul Book Here
30 Jul - 02 Aug Book Here

The retreat supports personal time and space to re assess if we are focusing on what is important to us in life, and if we are creatively balancing our spiritual and worldly health and wellbeing effectively.
This special Yoga Retreat program includes: yoga postures, breathing techniques, yoga nidra – relaxation, meditation, focused action in the lifestyle, and twice daily group discussions on subjects of awareness from the text
eBook Yoga With Attitude
One is encouraged to make notes or keep a spiritual diary throughout the retreat. At the end of your retreat take some time to re assess in the following way:
What insights have been gained throughout the retreat to support health & wellbeing effectively
How do you intend to apply and consolidate in a practical ongoing way the benefits and insights gained during your retreat
What challenges were met and how did you respond to them - responses and reactions
---

Sat 14 Jul $80 Book Here
​